The mixing of 14.4V and 26V V-Lock batteries in rental companies is causing more and more problems. With a real risk of over-voltage on cameras, chargers and accessories! The simplest and most efficient solution is developed by Gen Energy.
The V-Lock 48V -13.5A coupler, by Gen Energy, is a battery coupler in 48V and 13.5A that allows the use of V-Lock 14.4 V batteries. For optimal efficiency, it is recommended to use the V-Lock "Monster" 390Wh, 26A batteries.
This will allow, for example, to power up to 650W, for instance:
- The Skypanel SC60 (450 W) at 100 % for more than 1h40
- The Forza 500 (500 W) à 100 % for more than 1h20
- The Aputure LS600 D (720 W) à 100 % for 1 hour.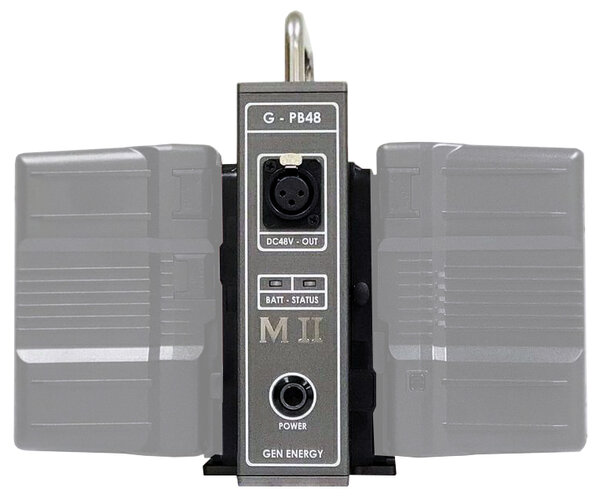 In addition, Gen Energy is developing and will release this summer a complete range of 220V regulated inverters that will allow the V-Lock batteries to be used as a mobile electrical unit with 3 different instantaneous powers: 150, 300 and 800W.