Darius Khondji, AFC, ASC, sheds light on his retrospective at the Cinémathèque française

By François Reumont for the AFC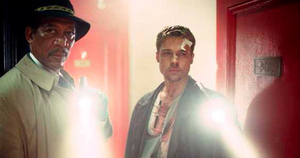 Before he was fêted within the temple of French cinephilia,
Darius Khondji
agreed to participate in a particular sort of interview during which we asked him to react to a series of surprise images. The DoP of
Delicatessen
and
Seven
discussed some of his memories, inspirations, anxieties, and passions with us.
(FR)
Diabolical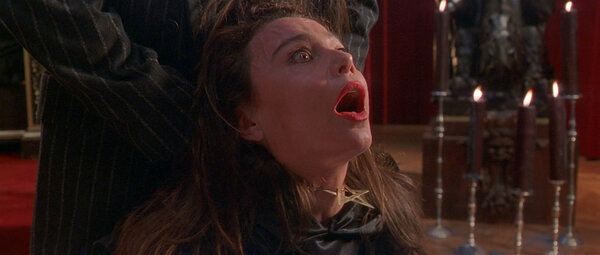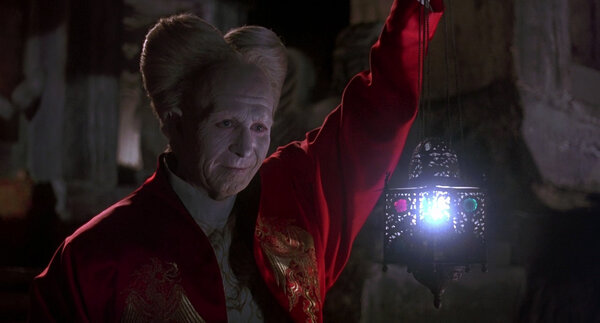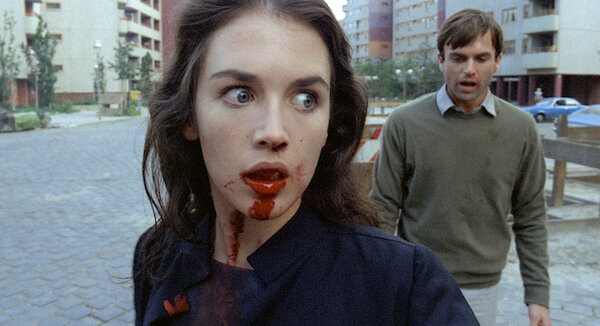 The Ninth Gate is above all the unique memory of working with Roman Polanski, who is a great director. The memory of Franck Langella, too, who plays the manipulative character of Boris Balkan – he's the one who is strangling Lena Olin in that scene. For me, he'll always be the actor who played Dracula on Broadway while I was a student in New York !
It's funny to see Coppola's Dracula alongside that image. Bram Stoker's book was one of the books that had the greatest influence on me as a child, and I know it inside and out. When I was 11 or 12 years old, I would even make short films based on the character of the vampire.
As far as Coppola's adaptation of the novel goes, it was a pretty baroque film. It wasn't at all like my vision of the novel, which I see as fundamentally rather romantic. As much as I appreciate Michael Ballhaus' camera work, I wasn't especially impressed by his lighting in this film.
Possession, in 1981, was a whole other take on the genre. I'd just graduated and I greatly admired Bruno Nuytten's work. He was one of the people who most influenced me to start out in this profession, and the wide-angle shots he favoured at the time (and on this film) gave a different tone to what people were doing in the cinema back then. It's a strange movie, and it's by far my favourite movie by Żuławski ; its cold and metallic aspect made a strong impact on me.
Because these images have led me to discuss my influences, I have to mention that at the centre of my inspirations are all of Roman Polanski's films, as well as all of Stanley Kubrick's. I love their flexibility and talent in switching from one universe to another, from one style of film to another.
Beauties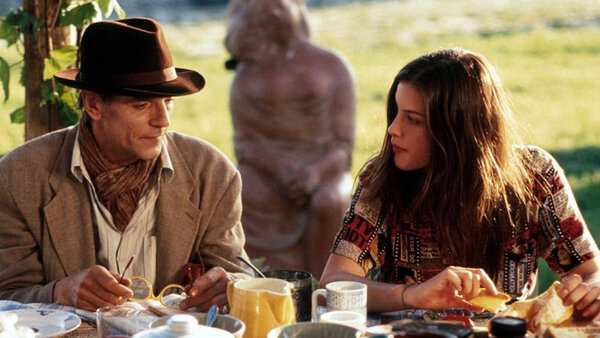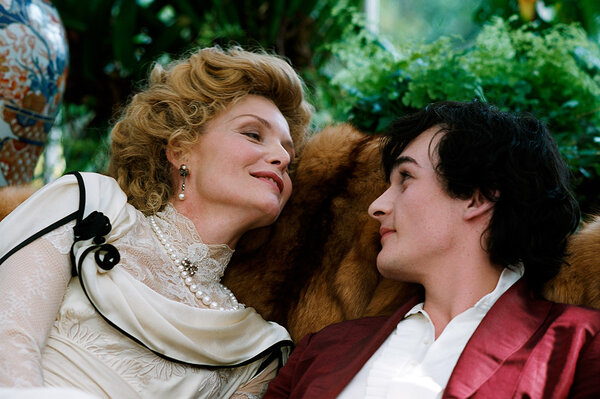 Bernardo Bertolucci hired me to work on a film that was markedly different from the films he'd made in the past. It was a more intimate film about a young American woman who is looking for her father in Italy, but in fact is looking for her own identity. The director's break with the past was also one for me, too. Stealing Beauty was a film about awakenings… I had just finished working on Seven, which was set in a dark, brutal, and urban universe, and from there I arrived in Tuscany's sunny landscapes. It resonated with my personal passion for Italy – I speak Italian – and closed a professional cycle for me in a way.
The screenplay, the theme, and the director all matter to me when I am choosing to work on a project, but sometimes you have to be ready to radically change modes, as well. You work with the same tools, shoot actors with a camera and with lenses … but you create something completely different on screen.
On Chéri, my motivation came from Stephen Frears, who had directed Dangerous Liaisons, which had been admirably well shot by Philippe Rousselot. The film is what it is…a bit strange, when you get down to it. When I see the two images side-by-side, I realize that I've never thought about the parallel between the two stories… The theme of youth and old-age is at the centre of both works. But Chéri is much more sophisticated ; Stolen Beauty, much rawer. This is because of the directors, who approached each project in a very different way. Bernardo showed me Max Ophuls films, like La Ronde or Lola Montès… Films that have a lot of movement and energy. Stephen had in mind a frozen, bourgeois, and polished France. A love story during the time of Proust that touches on the theme of death, but not a death under the summer sun like in Stolen Beauty…
Sunlight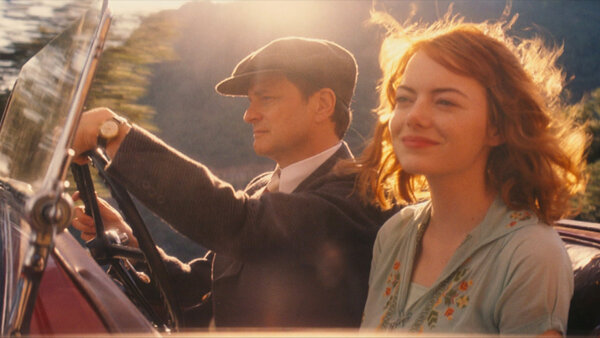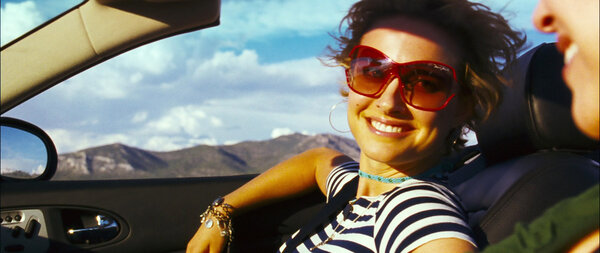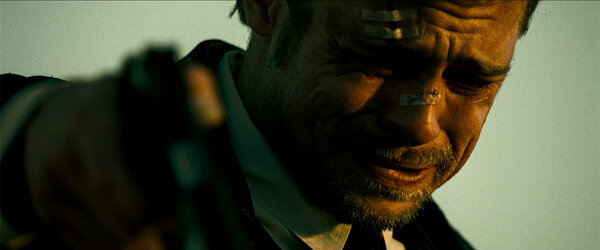 I'll admit that for a long time, I had a hard time with the sun. I was a bit afraid of it, and only recently I decided to accept it because of the stories it lets you tell…
On Lost City of Z, for example, the latest film I worked on with James Gray, I took the sun as a narrative element in its own right. On Chéri or The Interpreter, I was terribly leery of it ! I would stretch out canvases outdoors with silks or cottons to soften it, and then I would reintroduce contrast using that as a base on unobstructed backdrops. The characters would act in a completely controlled environment, without much consideration for which times of day it was ideal to shoot at. Nowadays, it's the opposite. I am extremely attentive to the time of day at which we are to shoot, and I work around the sun to be able to film with unmodified sunlight. This applies to when I am using the sun as a backlight or from the side, according to the needs of a given scene.
Woody Allen, for example, loves grey days, where the sunlight is filtered through clouds. So we very rarely film on sunny days.
The image of the car from Magic in the Moonlight is glamorous, which is the exception that confirms the rule. Most of the time, on that film, I filtered the sunlight using helium balloons that served as controlled clouds for us.
The other image from a car scene in My Blueberry Nights is another exception ! It was one of the few films whose colour timing I wasn't able to supervise myself. Because I shot with overdeveloped film in order to increase the colour saturation, I had originally intended to compensate for that effect by desaturating the colours a bit during colour timing. Wong Kar-wai and William Cheng decided to actually increase the saturation in colour timing, and I don't completely recognize my own work on this film.
This type of thing can happen. Now, when I am not able to make the time to supervise colour timing – as was the case, for example, on Lost City of Z – I ask that the film be colour timed by Yvan Lucas, and we share reference images via the Internet. It works very well.
The final scene of Seven is a great memory for me. We had shot the film under the rain, fighting as hard as we could to pour fake rain down on the sets and to cover the streets with water. Then, there was that final scene on a cloudless, sunny day, in Lancaster, in the desert behind Los Angeles. David Fincher completely supported me on this.
When I look at these three sunny images, I realize that of the three films, Seven is definitely the darkest.
Landscapes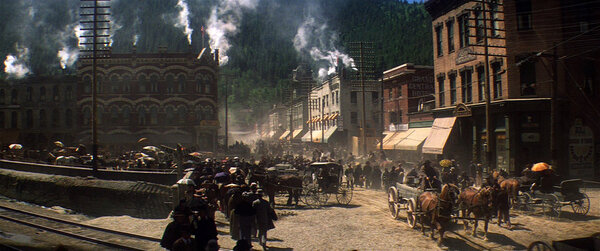 I've never made a big landscape film such as Heaven's Gate. I think that every cinematographer dreams of having made such a masterpiece ! Filming in a studio outdoors is simply the best ! You'll see that on Lost City of Z, nature has a major role, like in Okja, Bong Joon-ho's last film, which I just shot in Korea in 2016. But it doesn't compare with what Vilmos Zsigmond achieved on Heaven's Gate !
Styles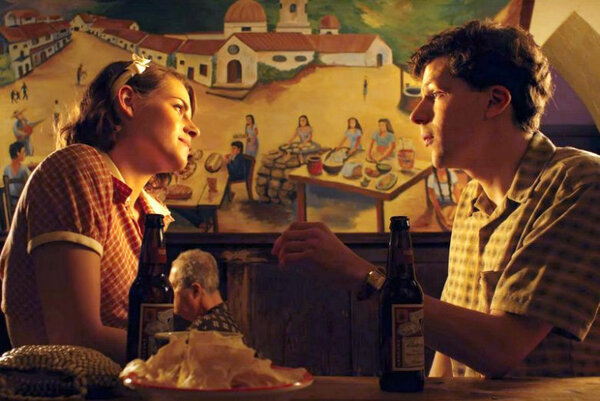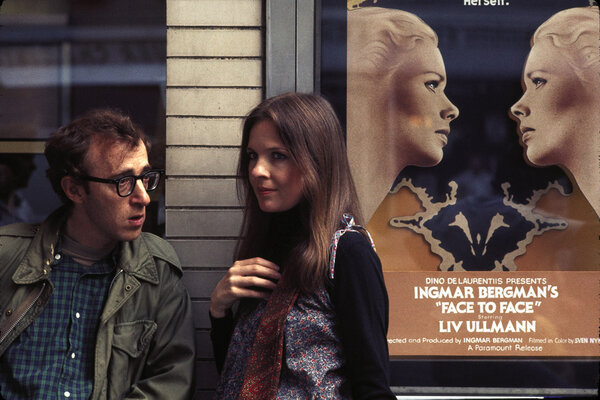 I am glad that Woody Allen and Vittorio Storaro met one another. Woody Allen must be very pleased with Storaro's cinematography and all of the golden-hued ambiences that he likes so much. One might even say that it's physiological for him ; his gaze seems to react more with warm tones than cold ones. I myself dream of bringing him towards colder shores, a bit like on that image from Annie Hall.
That's what I tried out on Irrational Man, the last film we did together and that is colder than the others, but still a bit golden at his request ! I would love to be able to work with him in the ambiences like the ones Gordon Willis and Sven Nykvist created between 1970 and 1980… I'd love to know the Woody Allen from back then !
Remakes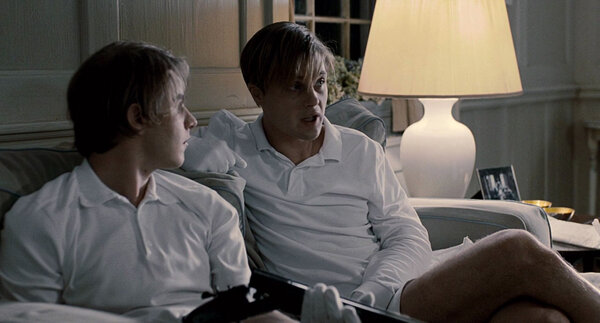 The remake de Funny Games was done shot by shot. It was an extraordinary experience for me to be able to work on this project with Michael Haneke. It was like the work of a conceptual artist. We even went so far as to film each scene with the same focal lengths as those used on the original film… The only deviation from the rule was that we slightly changed the format of the film, going from the 1.66 of the original to 1.85, a format that is more common in the USA. Michael had a bit of a hard time with the change in format…
Another thing is that when he met me for the first time, I told him how much the original film had revolted me. It was that push-back that he must have liked. Both films' images are alike because the sets and the costumes were basically the same with a few exceptions due to the differences between the USA and Austria. Also, Michael is extremely precise as concerns lighting. He tolerates no deviation from reality, whereas I come from a universe of stylized lighting that doesn't necessarily concern itself with reality for reality's sake. Working with him was a great learning experience for me.
The Camera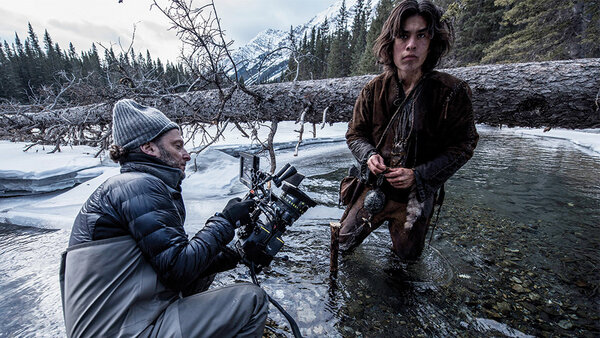 Chivo is a very talented cinematographer. He has also been lucky to shoot films that have mostly been shot with natural lighting. Sometimes, I start to think that I'll go back to a very simple cinema that I would shoot myself with a small team, like at the beginning of my career. I'd be in direct contact with the actors… It was on Seven that I began to work with a camera operator. David Fincher, who suggested that to me, preferred working like that… When one is lucky enough to work with excellent camera operators, the results can be great. Especially, having a camera operator allows me to not have to stay blocked behind the camera when you're shooting thirty or forty takes in a row with David Fincher or James Gray. You're more in control of the artistic direction and you can have your eye on multiple cameras at once (or on the entire image and be very close to the director). But on my last few films I've been much more attentive to the framing and I've been giving very specific instructions to the camera operator.
When I work on advertisements, however, I always operate the camera myself, especially when I'm the director. Unless, of course, the shot involves very complicated movements with a crane or a Steadicam. Oh yes ! I must add : I don't like the electronic viewfinder on digital cameras, they hurt my eyes. I prefer the organic viewfinder of film cameras. Arri's attempt at creating a digital camera with an optical viewfinder was a wonderful one. The only problem is that it's affected by a very annoying flicker effect.
Candy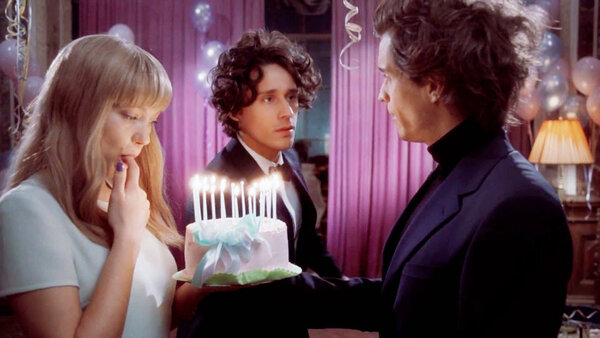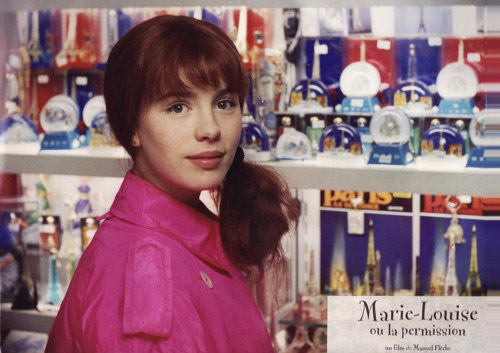 In these images, I mostly see Kate Beckinsale and Léa Seydoux. I've never had the chance to work with the former again, but I'd love to film Léa as the star of a feature-length film. Both images do have in common a pink-candy side, but that's pretty far away from my own personal tastes… I don't like "cute" that much ! I think that the Candy advertisement was pretty "Wes Andersonian".
As for Marie-Louise ou la permission, directed by Manuel Flèche – one of my best friends in the whole world –, this is a film that I know I wouldn't be able to do in the same way now as I did then. I admit that this is a self-imposed limitation, because I often say that a cinematographer must be able to do anything if he likes the script and the director… He definitely shouldn't have his own personal style. But, maybe with the exception of Wes Anderson and his unique sense of humour, I don't see who else would be able to convince me to recreate an image like the one from that film !
Comedies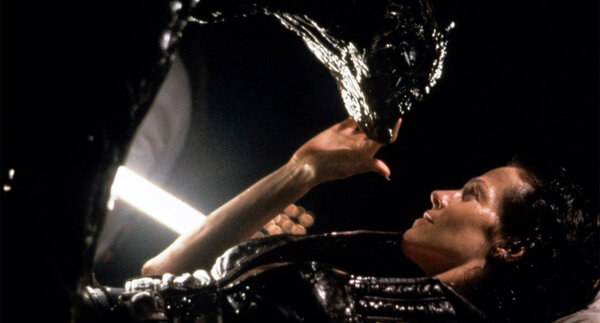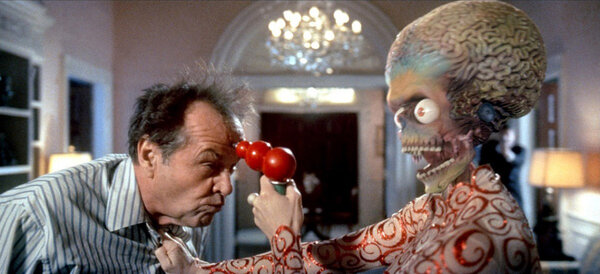 I don't really like true comedies ! Maybe I lack cinematographic humour ? For me, Alien was a sort of comedy… ! I remember laughing a lot with Jean-Pierre Jeunet and Marc Caro, who both have a great deal of humour.
Woody Allen is very funny, too, but never laughs out loud at his own jokes. But I'd say that the films he and I made together aren't his funniest.
In any case, Mars Attacks !, is an amazing film. It's perhaps my favourite Tim Burton film. Now that Trump is the President of the USA, they should rerelease the film as a double feature with Doctor Strangelove and make 1000 copies of it !
Green Hell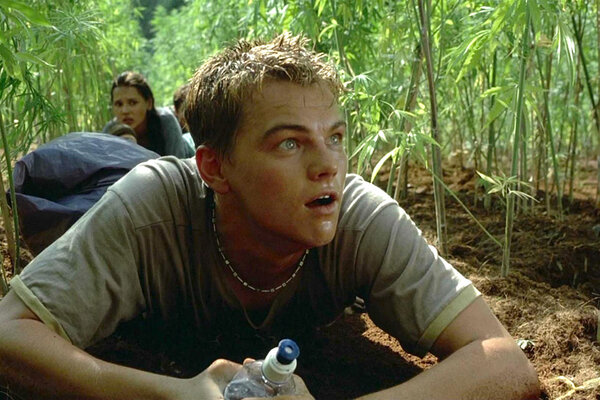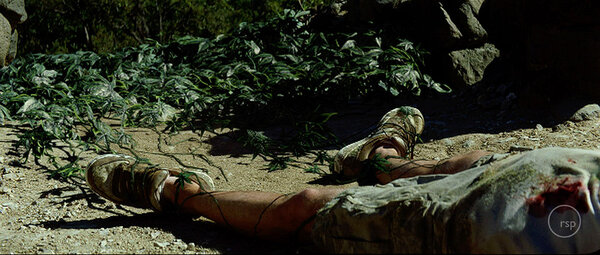 I loved shooting The Beach. I was disappointed that the film was not a critical success. It was my first film shot in the middle of nature, with a lot of green. At the time, I didn't like green or nature very much, as I was wary of them !
The Ruins, directed in 2008 by Carter Smith, also takes place in the nature, in a nearly tropical setting (the story takes place in Mexico). I don't like overly-warm green, I prefer cold and desaturated greens… That tends to become a problem when a director wants golden-hued ambiences in an outdoor set in daytime with lots of green.
There is an obvious relationship between both films and I thought a lot about the first one when the opportunity arose to work on the second. The characters in both believe they are headed for some sort of earthly paradise, but end up in hell. I love showing nature as something diabolic. In that film, we did a lot of screen tests for different lighting and different film stock because there were a lot of artificial elements, like the fake plastic plants that you see in this shot that needed to appear real and devour the humans. It was a very gory horror movie that we shot seriously, but with a lot of tongue-in-cheek…
Oscars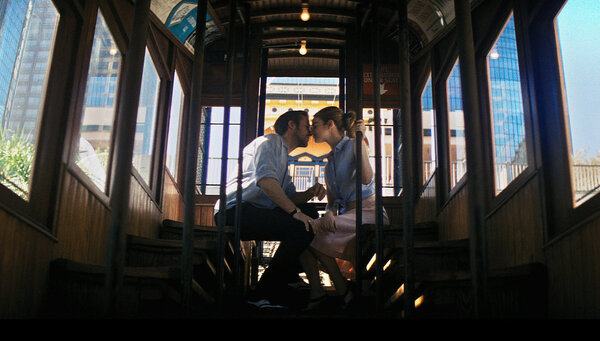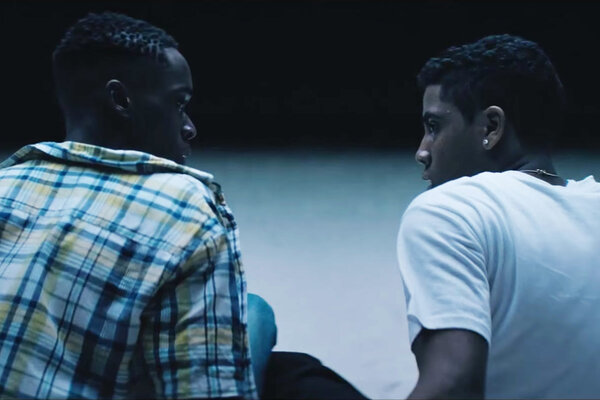 It's funny that you chose these three films. I was offered the job on two of them. I had to turn down La La Land and Arrival because I was already working on Lost City of Z. I like Arrival a lot, and I think Bradford Young's image has a very analogue side, a bit like a vinyl record, even though it was shot in digital.
La La Land is fun to watch. I don't think it's a masterpiece of cinema but Linus Sandgren's work was a success on this project. I would have liked to shoot this musical comedy. The only one I ever shot was Evita with Alan Parker in 1996, but nonetheless, it's a genre I like a lot. But besides Chicago (on which I was also offered the job), there aren't a lot of opportunities that come up. Moonlight, shot by James Laxton, is a film whose image I like a lot… Anyway, these are three talented cinematographers, especially Bradford Young, whom I think is excellent !
Hallways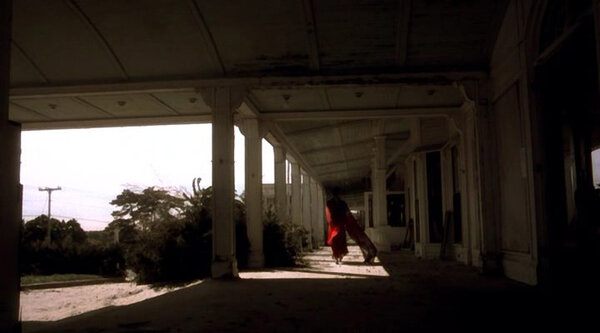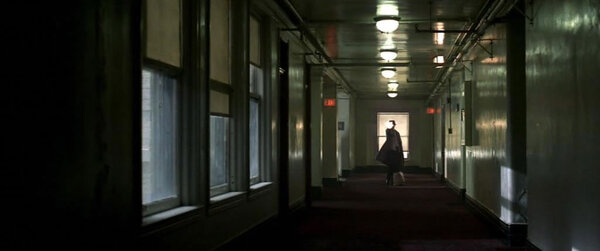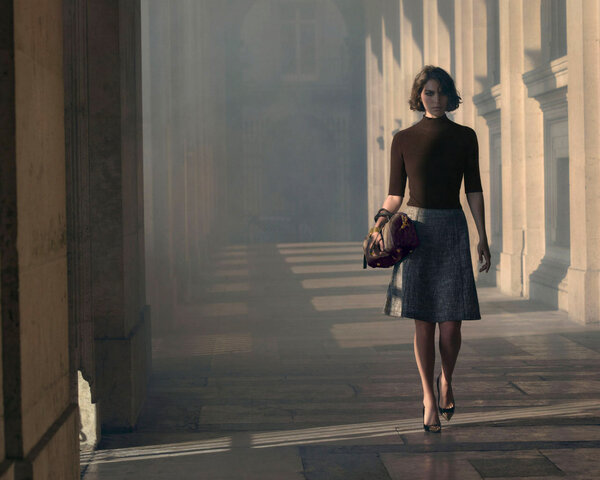 I love shooting hallways. Working on In Dreams, I did sometimes have the feeling that some of the sets were the same as in Seven, even though we were shooting in the USA in completely different locations. This set, in particular, lit by the sun, was a bit different and the mix between the hardness of the sunlight and the shadows cast on the ground from the sky created a perfect match.
The 3rd image is taken from the Vuitton advertisement, and here the shadows are what create the perspective. It's always very attractive for the camera to be faced with a deep background that you can sculpt with lighting…
Dinner Parties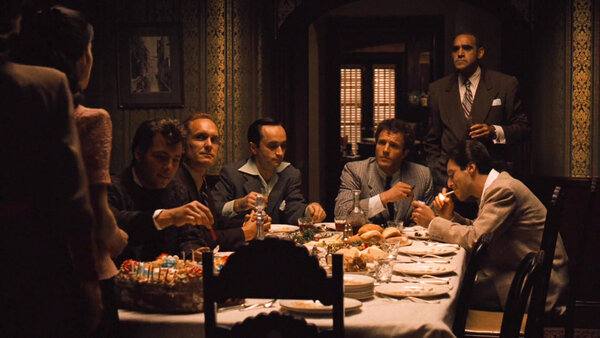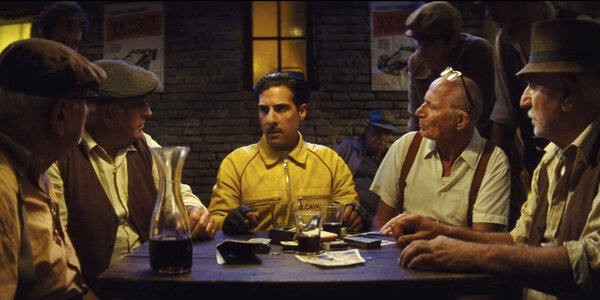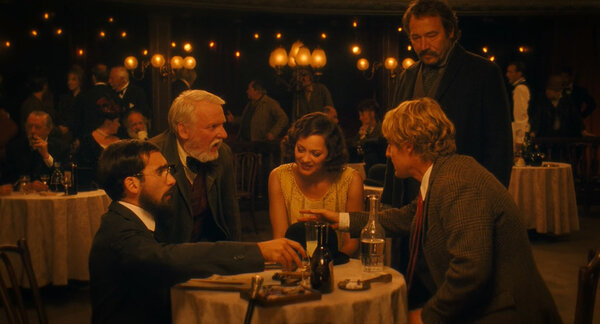 Sometimes, dinner parties intimidate me ! Maybe because they always look alike. No matter whether they take place in the daytime, with the faces a bit more in the shadows than the windows, or at night-time, like in these images with the light falling on the table… But when I see this image from The Godfather by Gordon Willis, I am in awe. The perfection of the colours in this image… Of course, the staging and the costumes play as much of a role in its success, like when several soloists play chamber music together.
On the Prada advertisement, which was directed by Wes Anderson, Milena Canonero was in charge of the costumes, and it was also she who was in charge of the costumes for A Clockwork Orange, Barry Lyndon, The Shining, and The Godfather III. Here, you can definitely identify Wes' style, as it's pretty saturated with a varied colour palette.
When I see the image from Midnight in Paris in comparison, I realize how monochromatic it is ! I remember that Woody Allen and I agreed to focus on red and black rather than black and white for the period scenes… But I think we ought to have added a bit of blue, even if only in the backgrounds ! I realize, at the same time, how much I miss black and white. I haven't shot a film in black and white since the beginning of my career with Le Trésor des îles Chiennes and I can definitely say I would love to shoot a black-and-white film again in the near future. Pascal Marti's work on François Ozon's film Frantz, for example, is beautiful and I liked it a lot.
Indoors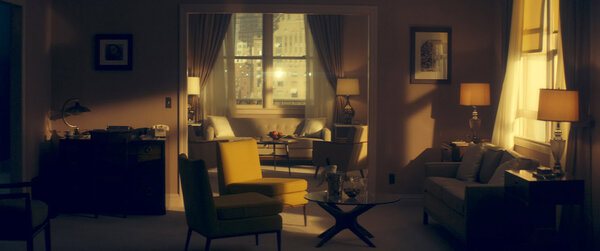 It was very important to me that the art films I made with Philippe Pareno be screened during this retrospective. These films are very close to my heart, as much as Seven or Lost City of Z are.
This image was taken from Marylin, by Philippe Pareno. For this movie, we organized a séance while preparing for the film so that we could communicate with her. Then, we shot the film in the exact replica of the room she lived in at the Waldorf Astoria in New York City.
I followed my intuition on this project… I felt like I was coexisting with Marilyn's ghost via her handwriting that was reproduced by a robot, and her voice, which was also artificially reproduced…
The Cinémathèque is also going to screen CHZ, which is a film I shot in Portugal on a garden that was created for the film and that we follow over time, as well as 8-06-68, a film shot in 70mm on the transferral of Robert Kennedy's corpse that was inspired by a photo book that was made at the time.
In fact, these films all discuss ghosts in their own way.
You should definitely come to the Cinémathèque on 18 March, Philippe will also be there with me to introduce these films.
(Interview conducted by François Reumont on behalf of the AFC)
Read the article announcing the Darius Khondji Retrospective at the Cinémathèque française.