Interview with Cinematographer Chris Menges, BSC, ASC

By François Reumont for the AFC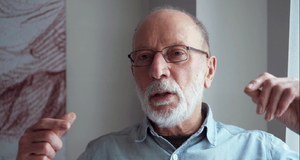 Chris Menges
, BSC, ASC, is the only cinematographer in the world to have won not only two Oscars for Cinematography in 1984 and 1986 (
The Killing Fields
and
The Mission
, both by Roland Joffé), but also the Grand Prix du Jury at Cannes, in 1988, for
A World Apart
, which he directed and which was shot by
Peter Biziou
, and which also won (in a tie) Best Actress for its three star actresses.
The former partner of Ken Loach, Stephen Frears, and Neil Jordan, he began his career in documentary films and participated in ITV's programme "World in Action," which allowed him to learn his craft and to cover several areas of conflict or tension across the world. (FR)
Chris Menges was the AFC's guest at the 2019 Micro Salon where he shared his experience on several of the films he shot, alongside his daughter Oona, a cinematographer herself, and British producers Iain Smith and Zachary Weckstein.
Interview…