L'actualité de rentrée d'Arri
Arri à IBC en 2016
Après sa troisième participation au Sunny Side of the Doc, en juin, Arri sera présent à l'IBC à Amsterdam. La firme fête ses cent ans et ouvre des bureaux à Paris.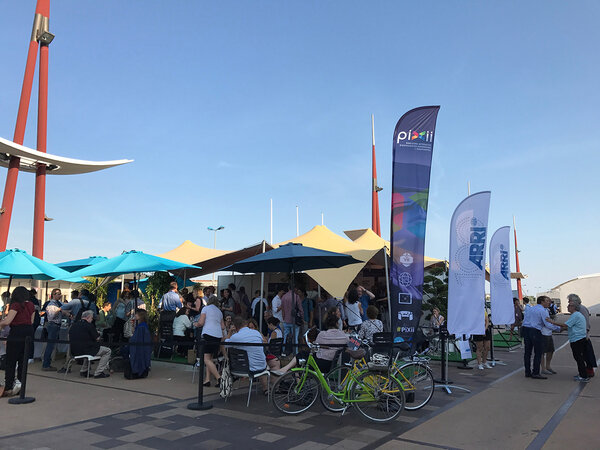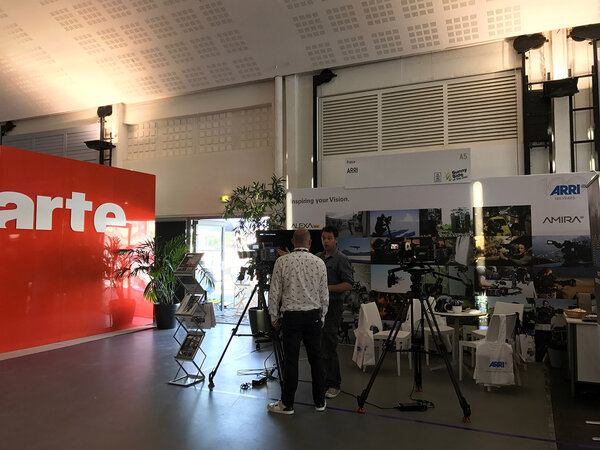 Arri au Sunny Side of the Doc
Pour la troisième fois Arri participait au Sunny Side of the Doc, le rendez-vous incontournable de la planète documentaire, qui s'est déroulé à La Rochelle du 19 au 22 juin 2017.
Producteurs, distributeurs, diffuseurs, réalisateurs et directeurs de la photo ont pu découvrir (ou redécouvrir) l'Amira et l'Alexa Mini sur le stand ainsi que lors d'un apéritif convivial.

Arri à IBC, Amsterdam
Arri sera présent comme chaque année au salon professionnel IBC à Amsterdam avec un stand pour faire découvrir ses nouveaux matériels. Parmi ceux-ci la nouvelle gamme de Filtres Arri, la Alexa SXTW avec vidéo HF, la Bibliothèque de Looks Arri, les nouvelles fournitures pour les équipes ainsi que toutes les dernières nouveautés de sa gamme caméras et accessoires.
Arri, Hall 12, Stand No. 12.F21
Le samedi 16 lors de l'évènement "Arri Big Screen", Arri accueillera des invités qui parleront de leurs projets et leurs images seront projetées en qualité HDR. Aussi, sera projeté en avant-première un film historique retraçant l'implication d'Arri dans le cinéma et l'audiovisuel pendant ce dernier siècle.
Arri Big Screen
Samedi 16 septembre 2017
15h30 – 17h30
IBC Auditorium
Du vendredi 15 septembre au mardi 19 septembre 2017
Amsterdam RAI, Europaplein, NL 1078 GZ Amsterdam
https://vimeo.com/229988521
The Filmaker's View – Arri 100 Years
Pour célébrer ses 100 ans et retracer son histoire aux côtés des cinéastes du monde entier, Arri à réalisé une série d'interviews qui seront mises en ligne progressivement à partir du 12 septembre, date anniversaire de ses 100 ans.

Nouveau bureau Arri CT France
Nous avions annoncé au mois de mai la création de la filiale française d'Arri, Arri CT France (CT pour Cine Technik), et c'est donc chose faite ! Pour la première fois en France, Arri dispose de bureaux exclusivement dédiés au développement commercial des systèmes de caméras et à l'éclairage.
Vous pouvez désormais nous rendre visite à l'adresse suivante :
54, rue René-Boulanger, 75010 Paris (RDC sur cour).


La série TV "Un village français" (coproduite par Tetra Media et Terego) vient d'entamer le tournage de sa septième et ultime saison en région parisienne. Pour ces 6 épisodes de 52', Emmanuel de Fleury, son directeur de la photographie depuis la saison 6, s'appuie sur deux Alexa Mini et un workflow qui utilise les LUTs Arri.