La Grande Famille de la Galerie Cinema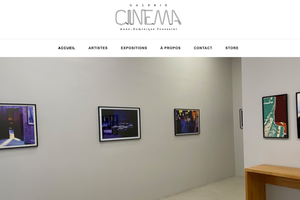 En février, la Galerie Cinema
Anne-Dominique Toussaint
met à l'honneur sur ses murs et sur son site une sélection d'œuvres de ses artistes fidèles. Dans la première salle de la galerie, le public peut (re)découvrir les œuvres de
Kate Barry
,
Ed Lachman
et
Bruno Nuytten
. La deuxième salle est dédiée au dessin, avec des tirages d'art des dessins extraits du livre
Le Jeune Acteur - Aventures de Vincent Lacoste au cinéma
, de Riad Sattouf, ainsi qu'une sélection de dessins de
Romain Duris
, Charlotte Le Bon, Annabel Briens et Stéphane Manel.
Kate Barry, photographe britannique fille de Jane Birkin, a présenté une dernière fois son travail à Paris lors de l'exposition "Point Of View – portraits/natures-mortes" à l'occasion de l'inauguration de la Galerie Cinema en 2013. Aujourd'hui la galerie repropose une sélection de photographies de sa série "Mauvaises herbes".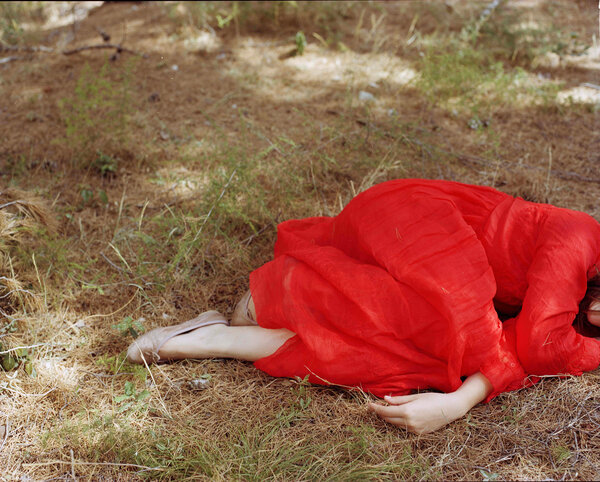 En près de 50 ans de carrière, Ed Lachman s'est imposé comme l'un des plus grands chefs opérateurs du cinéma contemporain. Virgin Suicide, de Sofia Coppola, Erin Brockovich, de Steven Soderbergh, Loin du paradis et I'm not there, de Todd Haynes, The Last Show, de Robert Altman, Ken Park qu'il a coréalisé avec Larry Clark : autant de films pour lesquels Ed Lachman a conçu l'esthétique en composant un univers visuel singulier et marquant. Des photogrammes de Loin du paradis, de Todd Haynes, inspirés de l'esthétique des mélodrames des années 1950, sont visibles sur les murs de la galerie.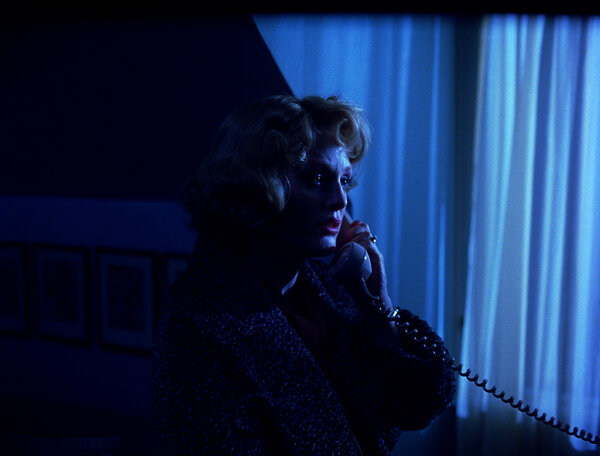 En 2018, la Galerie Cinema, en collaboration avec Le Fresnoy, a présenté le premier solo show de Bruno Nuytten. En ce moment elle expose des exemplaires d'"Images retrouvées", une œuvre inédite constituée de captures brutes, organiques où les jeux de lumières, de matières et de couleurs s'apparentent à un retour aux sensations primitives, à un état sauvage dans le rapport à l'image.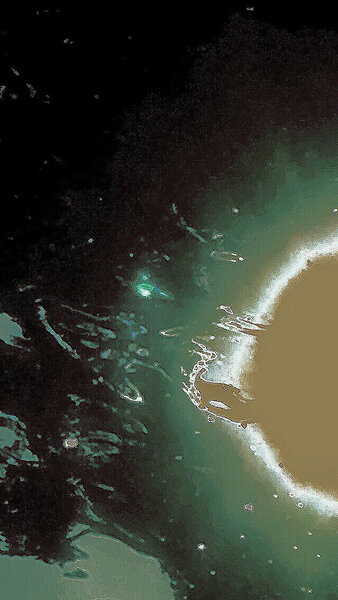 Galerie Cinema
Jusqu'au 2 mars 2022
Du mardi au samedi de 14h30 à 19h
26, rue Saint-Claude - Paris 3e
Dans le portfolio ci-dessous, deux vues de l'exposition - Photos Galerie Cinema