Some specials memories of the filming... Touching and exciting! With the mountain theme as the color changes of November were beginning. It was a wonderful opportunity to work on two great projects where the action took place in the mountains.
ACS France
conducted its aerial shots in the Maurienne Valley and Mont-Blanc for two feature films which are currently showing at this time.
Shown on the screens in October
La Tendresse, by Marion Hänsel, photographed by Jan Vancaillie.
ACS France did aerial photography using a Super G gyro-stabilized head on the helicopter. Thanks to the snow, we had exceptional light.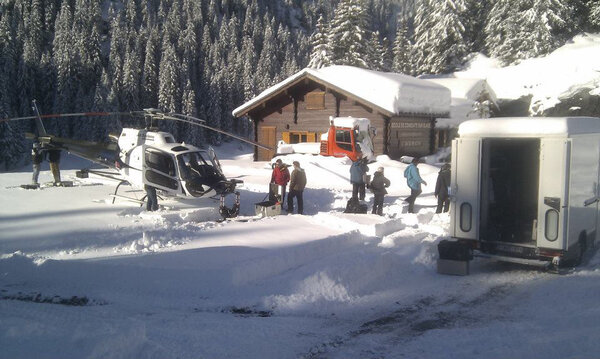 The movies scheduled to be released for Christmas
Belle & Sebastian, by Nicolas Vanier, photographed by Eric Guichard, AFC.
We shot aerial views with a Super G2 gyro-stabilized head on the helicopter. We equipped the SuperG with an Arri 435 camera and an Angenieux 25-250 mm zoom lens.