Avec les Oscars® remportés dans les catégories Cinématographie et Documentaire, les productions tournées sur
RED Digital Cinema
ont couronné une saison riche en récompenses.
Erik Messerschmidt, ASC, a remporté le prix de la Meilleure photographie pour sa magnifique photographie en noir-et-blanc de Mank. Erik Messerschmidt était l'un des favoris de la cérémonie de dimanche soir après avoir remporté les prix de ses pairs de l'American Society of Cinematographers (ASC) et de la British Society of Cinematographers (BSC). Mank, qui a remporté deux Oscars, a mené toutes les nominations, y compris celle du réalisateur légendaire David Fincher. Le film Netflix a été tourné sur un RED Ranger avec un capteur Helium 8K Monochrome. Il s'agissait du 17e film en noir-et-blanc de l'histoire des Oscars® à être nommé pour sa cinématographie depuis la fusion de catégories distinctes pour les films en couleur et en noir-et-blanc, en 1967.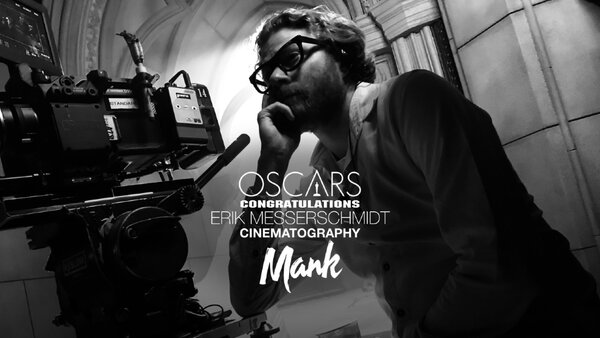 « Nous sommes incroyablement fiers d'Erik pour sa victoire aux Oscars de la Meilleure cinématographie », a déclaré le président de RED Digital Cinema, Jarred Land. « C'est une reconnaissance bien méritée à la création des images à couper le souffle du film de Fincher, Mank. Nous sommes honorés qu'il ait choisi de le tourner avec des caméras RED, et nous avons hâte de voir ce qu'il fera par la suite. »
Les gagnants du Meilleur documentaire, Pippa Ehrlich, James Reed et Craig Foster, ont collaboré avec le directeur de la photographie Roger Horrocks sur My Octopus Teacher de Netflix, tourné sur RED Dragon. L'émouvante histoire sous-marine a été largement appréciée cette saison, remportant des prix BAFTA, ACE, PGA et IDA. Le film a également remporté des nominations de la DGA, du MPSE et du CAS. Roger Horroks a de plus remporté le prix de la Meilleure cinématographie pour un documentaire au Critics' Choice Award.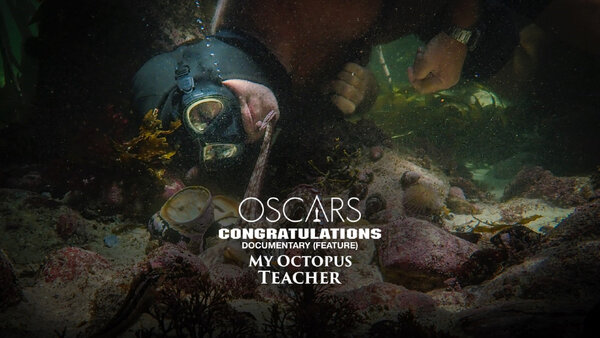 Parmi les autres productions tournées en RED qui ont reçu des éloges cette saison, citons "The Queen's Gambit", de Netflix, tournée par Steven Meizler en RED Ranger. La mini-série a valu à Steven Meizler un ASC Award. La série a également remporté des prix DGA, PGA, SAG, Golden Globes, AFI, ACE, ADG et WGA, entre autres. Ammonite, The Dissident, "The Last Dance", The Social Dilemma et David Attenborough: Life on Our Planet, ont également été reconnus pour leur réalisation.