Shot Talk : an interview with Cinematographer Adriano Goldman, ASC, ABC, BSC
ShotDeck is back with another Shot Talk interview ! This time featuring Emmy Award-winning cinematographer
Adriano Goldman
, ASC, ABC, BSC, discussing the smash hit Netflix series "The Crown", with a special focus on Season 4, Episode 3, "Fairytale".
Along with the release of this edition of Shot Talk, we're also adding images from this episode of "The Crown" to ShotDeck, with more from the series to come very soon. We couldn't be more excited to finally be bringing TV to our ever-expanding library and we're looking forward to adding more and more beautiful and iconic shows in the future.
But before you dive into this Shot Talk and start getting inspired by these amazing images on ShotDeck, go watch this episode of "The Crown" streaming now on Netflix.
Watch the interview :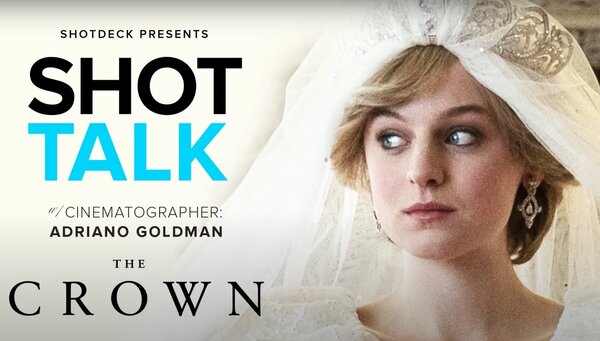 ShotDeck is an invaluable research and educational resource that makes life easier for anyone in Film, Media, Advertising, and Education.
If you are creative, ShotDeck is the place to get inspired and discover new films and talented artists through our meticulously tagged database of still images, all while saving you time.
Search by film title, keyword, location, color, or a dozen other criteria to quickly find the exact "shots" you need to communicate your vision for your next project.
Watch the Shot Talk of director David Fincher and cinematographer Erik Messerschmidt, ASC, about Mank.
The header picture of this article is a - reframed - image from the series "The Crown", published, among many others, on ShotDeck.