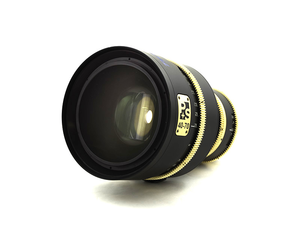 The idea for the
Technovision
Classic lenses goes back to the iconic Technovision Lenses from the 70's of last century that had been used for hundreds of impressive widescreen feature films like
Leon
(DoP
Thierry Arbogast
, AFC),
Subway
(DoP
Carlo Varini
, AFC),
Evita
(DoP
Darius Khondji
, AFC, ASC),
Apocalypse now
(DoP
Vittorio Storaro
, ASC, AIC) and many more. Due to the change to digital and scalable modern sensor technology a full frame version is the desired achievement. Coverage the larger sensors of cameras such as the
Sony Venice
,
RED Monstro
and the
Arri Alexa LF
was a design key element to offer a future proofed creative product.
The Technovision Classic 1.5X 40-70mm is the first anamorphic zoom lens, based on a front anamorphic design with Full Frame (24x36) coverage and a 1.5X squeeze factor. The 1.5x factor turned out to be the most versatile anamorphic factor as it can be used with a classic S35 sensor as well as larger sensors and different aspect ratios such as 16:9, 4:3 or 6:5.
The 1.5X squeeze factor produces a genuine classic anamorphic look and bokeh due to the front anamorphic lens design and refers to a variety of aspect ratios, eg. on a 4:3 sensor for a 1:1.78 (16:9) distribution format or on a widely available 16:9 sensor for a 1:2.40 (wide screen, cropped) distribution format.
The features of the Technovision Classic 1.5X 40-70mm are considered outstanding to offer the DoP freedom in formats, framing and flexibility on set. MOD is at 0,8m / 2'6", constant aperture of T3.2, compact design and light weight of 3,6kg / 7,9lb. A perfect choice also for handheld camera work.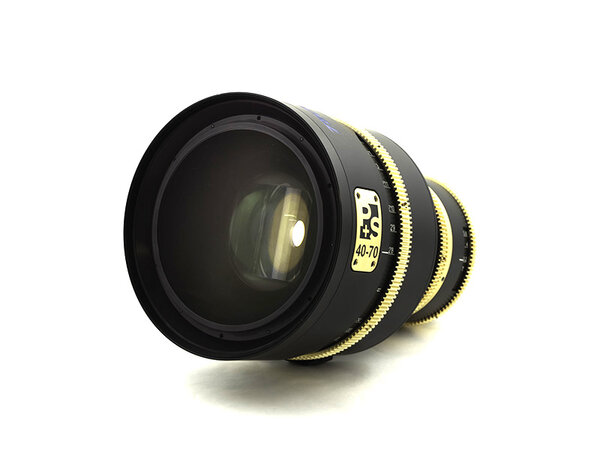 The Technovision Classic Series starts with two zoom lenses and five newly announced primes: a 40mm, 50mm, 75mm, 100mm and 135mm. This 1.5X anamorphic lens series of zooms and primes is characterized by outstanding optical and mechanical properties, as well as a large image circle.