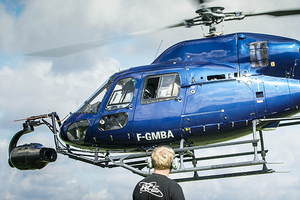 Our demo for the last Cesars & Techniques, the newest tool of our systems, Aerial Production, and Newsletter 22, here is our latest news.
Cesars & Techniques 2018
For those who haven't seen it yet, you can see our demo film for 2018, presented for the Cesars & Techniques (the French Oscars).
Shotover G1
The newest tool of our systems, the Shotover G1 gives absolutely stunning performances in its category and can fit any type of moving platform (Cablecam, travelling vehicles, Cranes, Rails, etc.) for digital cinema or live. Gyro-stabilized on 3 axis, it weighs only 5kg and can be installed very quickly. Also, very functional, it can accommodate a very large choice of camera/lens package, easily interchangeable on the set. This gyro-stabilization system is ITAR free which means it can travel without prior authorization by air freight or commercial flights, and can be easily shipped to your filming locations, as an excess baggage worldwide (only two 32kg stair cases).
Main characteristics
- Pan 360° continuous
- Tilt +65° to -120° and roll +/-65°
- Max slew rate: 100°/sec
- Power: 20-60VDC – 900W
- Operating temperature: from -20°C to 50°C (-4°F to 122°F)
- Weather resistant.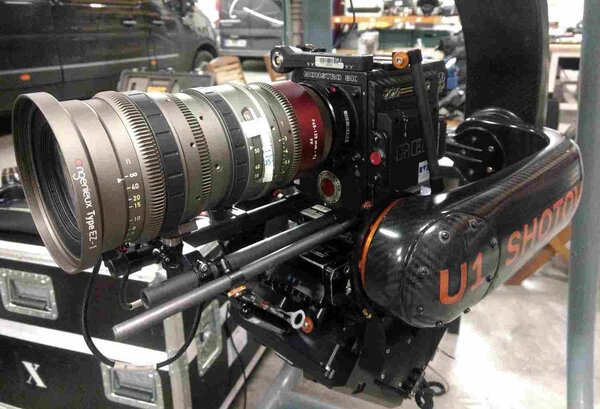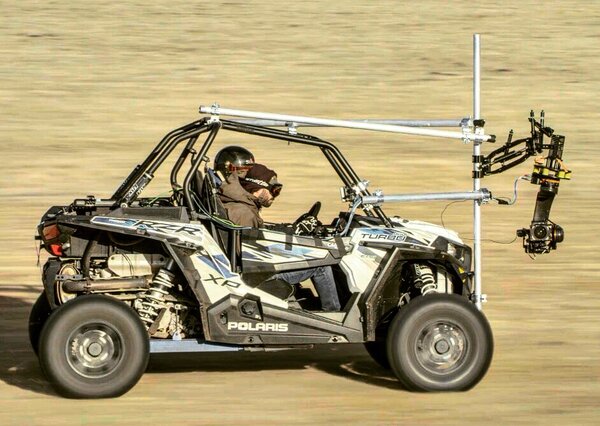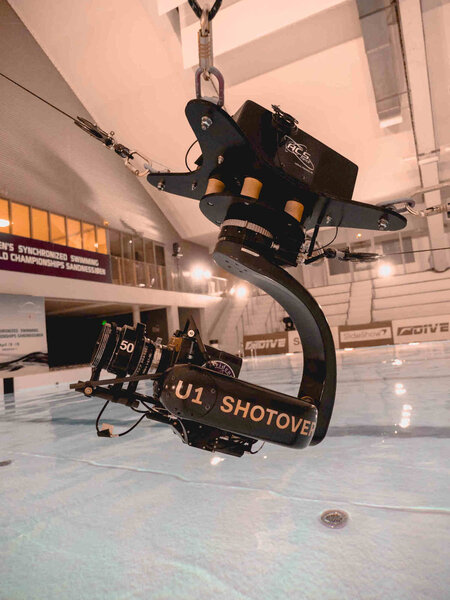 Aerial Production
Air operator for more than 20 years, ACS France is the European specialist in coordination and achievement of your aerial shots taken from helicopter, mainly for digital cinema (up to 8K) and for broadcast (up to 4K). An expertise that led us to coordinate the live coverage of major sporting events, the establishment of complete filming units or action helicopters, worldwide. We have access to the latest gyro-stabilized head technologies (Shotover K1 and F1) and extremely qualified and experienced human resources (production, air operators, video technicians, camera operators, pilots). With a continuous will to provide the best possible service, we are able to organize your shots at earliest convenience with the best condition of safety, to get flight permits and we have access to a very large network of helicopter companies partners. Our equipment is approved for all kinds of aircrafts as per your production needs and shots context (urban agglomeration, out of town, live broadcasting, challenging environment, etc).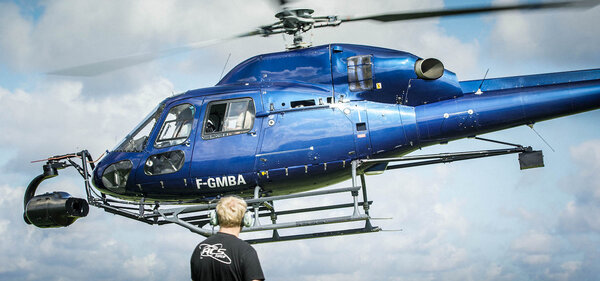 Newsletter 22
2017 was a very successful year for us in terms of projects and we released some new products. We are thrilled to send you our Annual Newslletter (#22). You can find there our products and service offers for your filming.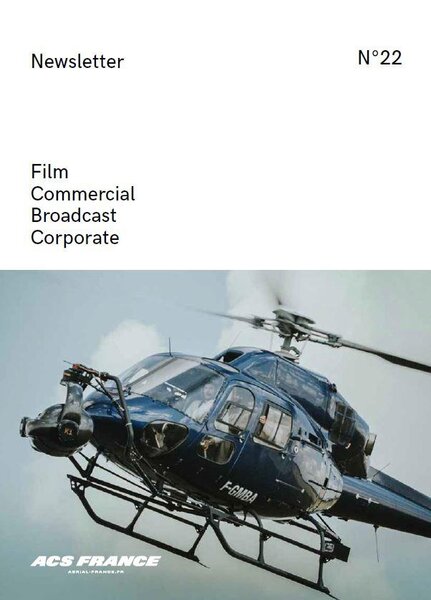 - Newsletter 2017
- Contact: acs at aerial-france.fr
Follow us