ACS France
wishes you a merry Christmas and a very happy new year 2019 ! In January, release of a feature length produced with our technical support. We introduce you to the
TwizyCam
, an electric and adaptable camera car.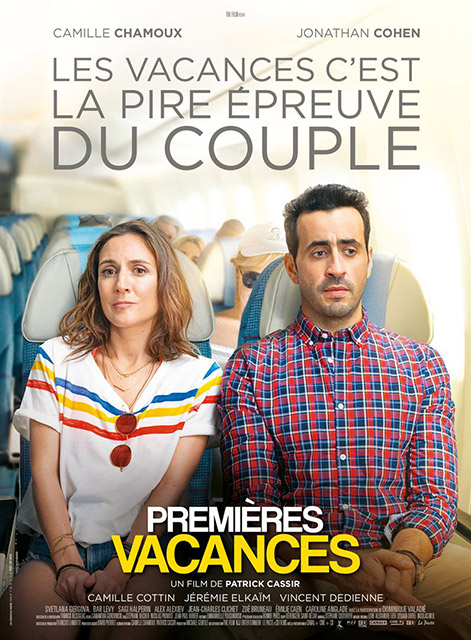 January 2019 release
Premières vacances, directed by Patrick Cassir and shot by Yannick Ressigeac, will be released on January 2d 2019. We thank the film crew for trusting us on this beautiful project. Our teams provided helicopter filming services with our Shotover K1 equipped with an AlexaXT and a 19-95mm lens near the city of Nantes in October 2017.
The bad weather and the fog were against us during our installation at the beginning of the day but we reacted quickly at the end of the afternoon when skies were clear to capture all the images the production needed.

Installation de la Shotover K1
Hélicoptère et Shotover K1 équipée de l'Alexa XT
The TwizyCam, electric and adaptable camera car
Camera car services have been around for a long time in the cinema industry : to shoot on the road, create footage of another car driving or a character running… There are a thousand reasons why we use camera cars, and the same amount of solutions : from hand-held camera from the open window of a small car to the impressive Russian Arm stabilized on the roof of a super powerful 4 wheel drive, there is a world of difference.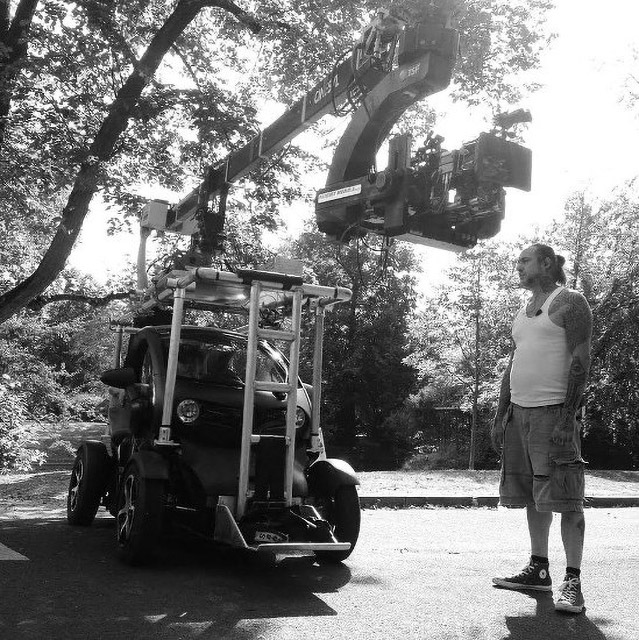 Today, a very discreet small vehicle is the focus of our article : the TwizyCam. You probably know the Twizy, a mix between car and motor scooter : 4 wheels, fairing, steering wheel, two seats, one behind the other… and an electric motor !
ACS France can provide a ready to shoot version prepared by Stunt Central Action, which is an ideal tool for camera car services. Compact, handy and silent the TwizyCam is very convenient in complicated or narrow environments unlike standard vehicles. Unbridled, it has nothing to envy to bigger machines, and can, reach 100km/h in 5 seconds. Equipped with aluminum structure, we can combine the TwizyCam with our different gyro-stabilized gimbals.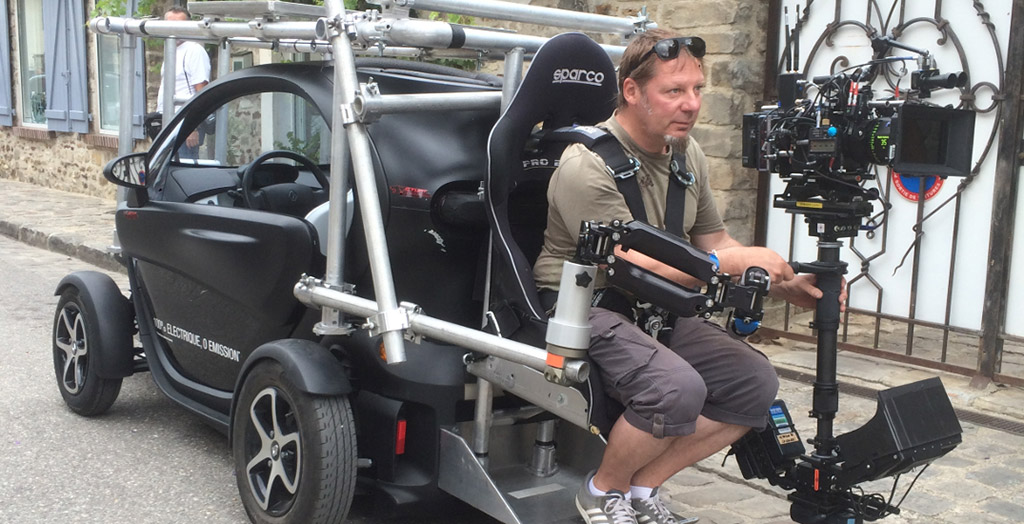 It is enough compact to be transported in a small truck that will also include rig accessories : aluminum tubes, platform, roof accessories, optional extra seats to add two spots for technicians behind or in front of the car.
It can be rigged very quickly, and the vehicle is ready to receive the gimbal in less than one hour. The small size of the car doesn't prevent it from putting machinery extra components such as motorized vertical lift, or robotic arm which can transform it in a miniature Russian Arm.

The great strength of this technology is its ease of use, and our favorite combination is the TwizyCam + Shotover G1 + Blackarm package. It can carry without any difficulty and perfect stabilization an Alexa mini for example, equipped with the very well-known Angénieux Optimo 15-40mm compact zoom, a wide angle that will highlight the track movements of the Twizy.
ACS France
240 rue Hélène Boucher
78530 Buc
+33 1 39 56 79 80
acs chez aerial-france.fr
To follow us :