Voodoo at the boarding school

Interview with cinematographer Yves Cape, AFC, SBC, about his work on Bertrand Bonello's film "Zombi Child"
In his latest film
Bertrand Bonello
juggles genres and eras between ethnological documentary, historical recreation and fiction. On the one side it depicts female teenage life at a boarding school and on the other a history of Voodoo practices and slavery in Haïti.
Yves Cape
, AFC, SBC, lensed this unusual film in competition at the Quinzaine des réalisateurs (Directors Fortnight).
(FR)
Haïti, 1962. A man is brought back from the dead to be enslaved in the misery of sugar cane plantations. 55 years later, within the exclusive boarding school of the Légion d'honneur in Paris, an Haïtian teenage girl tells her friends about a mystery which haunts her family. She is far from realising that these secrets will push a broken hearted friend to commit the most unforgiving act.
Yves Cape confesses how much he liked Bertrand Bonello and enjoyed his way of working during the prep stage of the film. "I did not know him and I met someone easygoing who is a good listener with a true collaborative spirit whilst having very precise ideas of his own. He genuinely loves cinematography, and if he were not a director he would be a director of the photography himself !"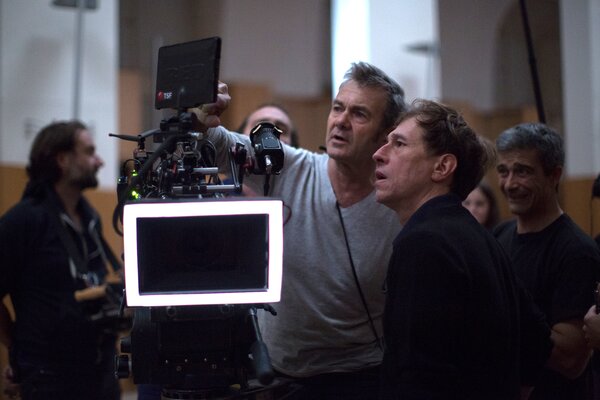 His vision of this project was first and foremost to shoot a film with a small crew, in the spirit of the recurring themes of his body of work (womanhood for instance) as well as stepping into lesser known territories such as documentary and historic recreation along with a special interest in Haïtian culture. This fascination was inspired by Charles Najman, amongst others, a recently deceased director friend who intermittently lived there."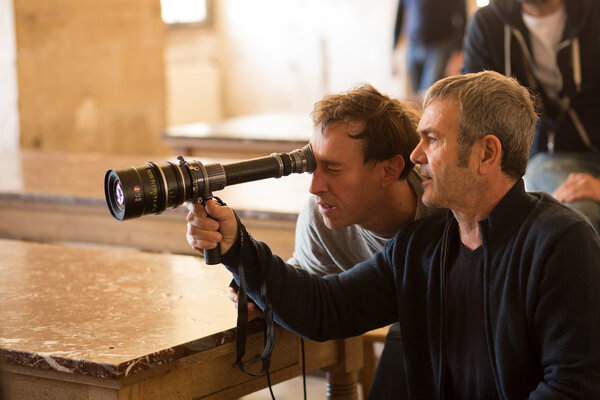 When it came to choosing what the filmmakers would shoot on, Yves Cape recalls : "Quite frankly I wouldn't call myself a great technician ! I am very passionate about imagemaking and still photography of course ( which is his background initially), but I am not keen on lighting for the sake of lighting. I am dedicated to compose a shot, or a sequence and finding out the appropriate ideas and tools to achieve them… Whether it would be on an iPhone, a Sony, an Alexa or RED…"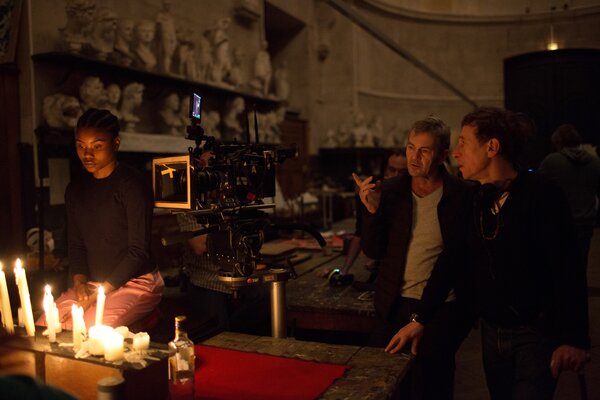 For this film, even though the budget was limited to €1.5M, Yves considered at first whether to shoot the distinct sections with several different cameras. But in the end he opted for the most versatile package, pleading the TSF group to realise his desire to use a RED Monstro with a set of Summilux lenses. A combination he has already enjoyed on several previous films. "Indeed, the viewfinder and the overall ergonomics still can't compare to the results of traditional film cameras… But the flexibility offered by the various customisable settings is appealing to me and serves the needs of low budget filmmaking without ever compromising on quality."
Not afraid to switch between 5K and 6K depending on the shot's resolution requirements, he also loves to experiment with the opportunities offered by vertical reframing in post-production in order to avoid tilting the camera "which by nature can warp the perspective on a wide lense. The Summilux glass that I had chosen for this film doesn't fully cover the 6K sensor (VistaVision film stock size). But using a large sensor camera allows one to use tighter lenses to obtain similar results without altering the field of view. This proves very helpful when shooting in rather confined spaces. Unless requested otherwise, I aim to hand over to post-production the richest "digital negative" I can achieve in terms of color and exposure, allowing us plenty of latitude when grading with Richard Deusy my well trusted color grader."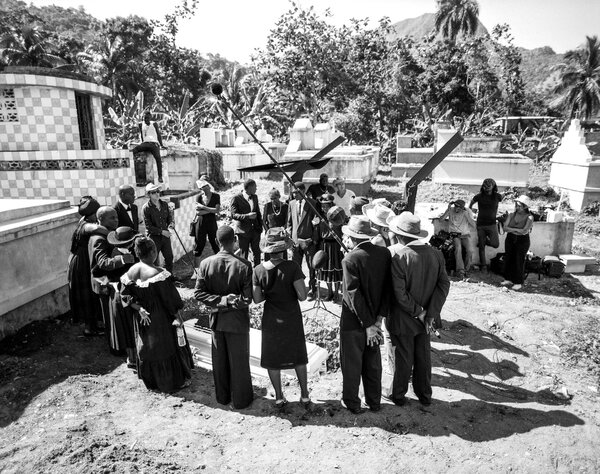 Amongst the various sections of the film, a large part is set in the 1960's and presented as authentic. The story of Clairvius, brought back from the dead to serve as a zombie slave. "Many scenes in the script are set during night time, and I knew from the early stages of location scouting in Haïti that the local restrictions of available equipment would force us to rely heavily on post-production" Yves Cape explains. "So we opted to shoot day for night, but often keeping the sky in shot and not always backlit as it is usually done. This way a kind of dreamy mood was obtained and a bit of an artificial look by having to keep the exposure level of the sky just too high, which I believe suits this zombie story… Most of those scenes were set in very green tropical locations (sugar cane fields for instance), so handling yellowish green in a sunny daylight situation proved tricky when the final image needed to be a blueish night look."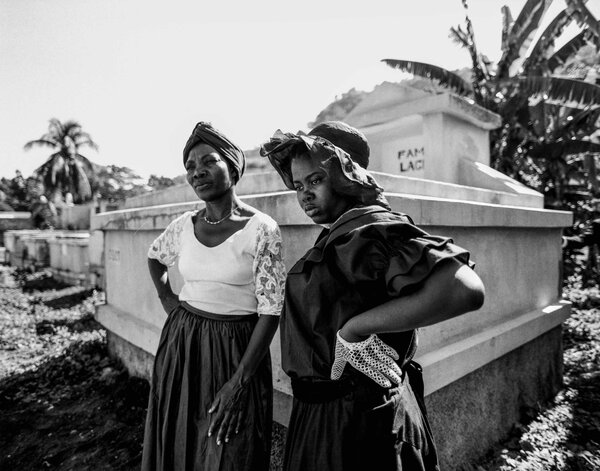 "This yellowish fluo green must be completely toned down in order to believe it is night. But the combination the dynamic range of images and the possibilities of digital color grading makes everything much easier than in the analog film era. Back when the only solution was to blast 12kW HMI lights straight at the subject to fill and balance the contrast on faces. Here, a small LED panel mounted on the matte box was enough to get a nice eye light and fill the skin tones."
The other part of the film has an unexpected choice of location as well, following the lives of teenage girls boarding at the Légion d'honneur school. Shot on site in Saint-Denis, a few doors down from the abbey where the french kings are resting. The film is an exclusive intimate introduction to this very special location which seems stuck in time, where the girls study and salute their headmistress by bowing in a strange specific manner… "Indeed, all of this is true" Yves Cape certifies. "It may seem very old-fashioned but this is a real school and all the locations are authentic. It is also genuine in terms of costumes. In fact some of the wide shots blend in actual students with the cast and supporting artists."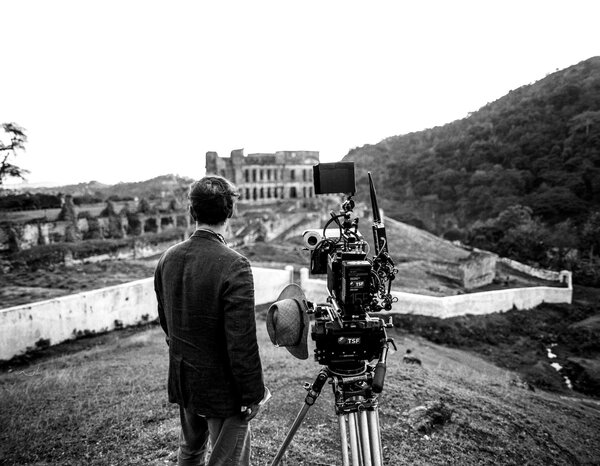 Filming in such a vast location was far from an easy task for the cinematographer. Some of the classrooms such as the arts and crafts one – in which the girls secretly meet up at night - or the canteen were huge in size. Some of these ceilings reaching over ten metres in height. Impossible and too expensive to fix any LED fixtures to it or have a balloon light overhead. So I had to use the Rousselot method of lighting with china balls, or simply pointing Jokers 800 with beamers at the arch of the ceiling for night scenes… to be honest I must confess that the levels would end up being 5 or 6 stops under the keylight with this kind of setup, so I was glad that the sensor would still do alright in this type of lighting environment !"
Another scene with these protagonists was set in a physical education class along with the following changing room scene. "This is a true classic teen movie genre scene" explains Yves Cape. "Slow Motion shots and dolly moves through the changing room are a visual statement well used and loved by Bertrand in his films. Or the beams of light shining on the handball pitch… This camera manages to capture everything without losing too much of the shadow detail when the sun is blasting through the windows. This is precisely the type of setting where digital can achieve results that analog film could not."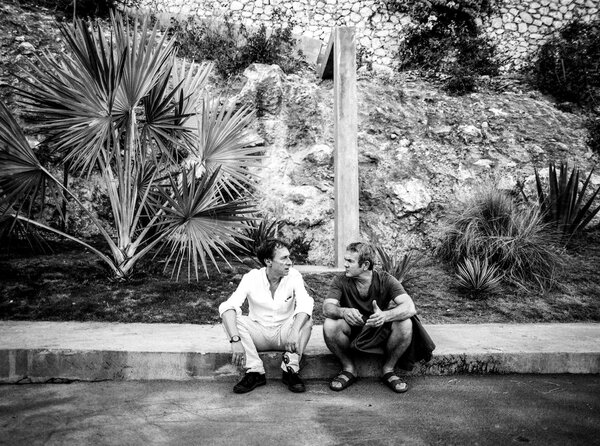 "I see this film as a portrait of youth" the DoP explains. " A film that beyond its unsettling subject can be seen as a reflection on what the contemporary younger generations can aspire to in terms of transformation and change of the established current norms in society ?. On a personal level I am thinking about the movement of teenagers protesting against the climate crisis every Thursday in the streets of Belgium, or the Yellow Vests movement in France, which on the whole is not met by any relevant political response. A film that is much closer to Bertrand's first films, more of a poem than a political film, which portrays his own fascinations and a rather unique style."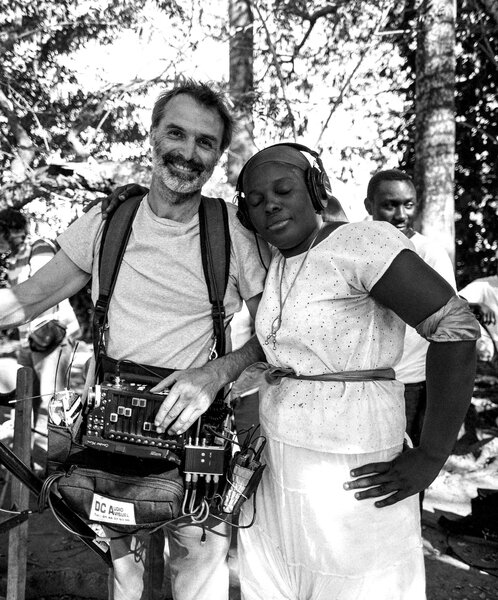 (Interview by François Reumont for the AFC, and translated from French by Anton Mertens, SBC)