Dans l'actualité de
Panasonic
, des mises à jour pour l'
EVA1
: un œilleton pour le moniteur LCD, conçu par Zacuto, un kit de modification de la monture en PL, et une commande à distance sans fil pilotée avec iOS ou Androïd - la projection en avant-première de
The Forgiven
, dernier film de Rolland Joffé, en présence du directeur de la photographie William Wages, ASC - et deux films tournés en
VariCam
.
Mises à jour EVA1


EVA1 Z-Finder
Le Z-Finder a été spécialement conçu par l'un de nos partenaires (Zacuto) pour apporter une fonctionnalité d'œilleton au moniteur LCD de la caméra.
Nouveau support PL pour l'EVA1.


Monture PL
Grâce à un autre de nos partenaires (Wooden Camera), un kit de modification a été développé pour remplacer la monture EF par une monture PL pour l'EVA1.

Commande à distance sans fil
En ajoutant l'adaptateur Wi-Fi AJ-WM50, la EVA1 peut désormais être commandée à distance grâce à une application gratuite sur iOS et Android.
Evénement Panasonic
Avant-première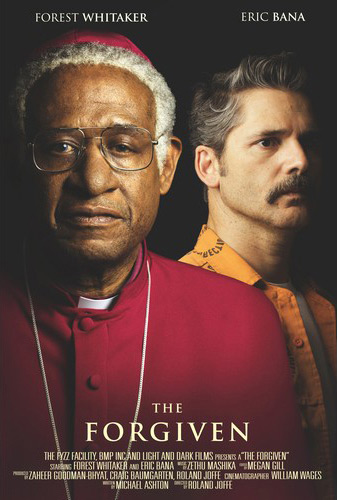 The Forgiven
31 janvier 2018 au Cercle Rouge chez TSF Paris
Projection en avant-première du dernier film de Rolland Joffé The Forgiven, en présence du directeur de la photographie William Wages, ASC.
A la fin de l'apartheid, la rencontre entre l'Archevêque Desmond Tutu et un meurtrier brutal en quête de rédemption.
Casting : Forest Whitaker et Eric Bana
Tourné en VariCam LT et zoom Fujinon Cabrio
Evénement organisé en partenariat avec Fujinon avec le soutien de TSF et de l'AFC.
Tournés en VariCam
The Letdown


Comédie Netflix et ABC avec Alison Bell et Sarah Scheller
Directeur de la photo : Judd Overton
Série tournée en VariCam LT
Audrey est décidée à ne pas être réduite à sa condition de mère. En réalité, son carriériste de mari, son égocentrique de mère et sa meilleure amie excentrique rendent cela quasiment impossible.
Crazy Rich Asians


Production Warner Bros
Directeur de la photo : Vanja Cernjul, ASC
Long métrage tourné en VariCam Pure (V-RAW) et objectifs anamorphiques Hawk V Lite 1.3x de Vantage Film, à 38 endroits différents, sur 43 jours.
Trois familles chinoises fortunées préparent le mariage de l'année.