Cinematographer Alexandre Lamarque, AFC, has passed away
Alex Lamarque on the shooting of "La Mécanique de l'ombre", by Thomas Kruithof, in 2016
Alex Lamarque on the shooting of "La Mécanique de l'ombre", by Thomas Kruithof, in 2016
Photo by 24 25 Films
Photo by 24 25 Films
The cinematographers of the AFC were deeply saddened to learn of the passing of their colleague and friend
Alex Lamarque
, after a long battle with illness that ended on 15 September 2022, aged 58. He was a talented director of photography, and everyone who worked alongside him will remember him as warm, curious, and approachable, very elegant in his mannerisms and a very beautiful person.
Born on 13 February 1964 to cinematographer father Christian Lamarque, Alex Lamarque was introduced to photography at the age of 8 when he received his first camera, a Kodak Brownie 6x6 in bakelite, and then his first reflex at 12. Self-taught, he dived headlong into photography and music, and enjoyed shooting music videos with his friends and acquaintances just for pleasure.
But, wanting to break into cinema, at the age of 20, he went to meet his father, from whom he had been estranged, who entrusted him to his assistant at the time, Eric Guichard, AFC, and gaffer Pal Gyulay, who hired him as an intern and then an electrician.
He returned to the camera as an assistant, which was a position he would not occupy for long before he was rapidly able to express himself through cinematography on his own.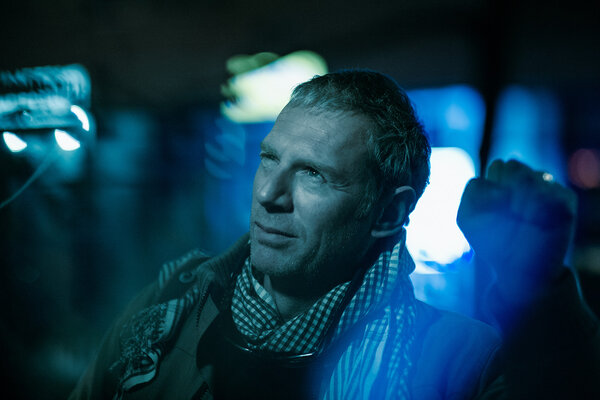 After a few short films as chief operator, François Ruggieri offered him the opportunity to make his first feature film, L'Hygiène de l'assassin in 1998.
Some of the directors he has worked with are Olivier Dahan (Frères, TV film, 1994, Le Petit Poucet, 2000, La Vie promise, 2001, Les Rivières pourpres 2, 2003, Les Seigneurs, 2011), Kim Chapiron (Sheitan, 2005), Mohamed Hamidi (Né quelque part, 2012) and Thomas Kruithof (La Mécanique de l'ombre, 2016, Les Promesses, 2020).
His talent was also noteworthy on several publicity films, which allowed him to renew his style alongside directors such as Bruno Aveillan, Nico Beyer, Zoé Cassavetes, Olivier Gondry, Michel Hazanavicius, Erick Ifergan, Dominique Issermann, Paul Mignot, Jean-Baptiste Mondino, Bettina Rheims, Jérôme Salle, Nicolas Winding Refn and Floria Zigismondi.
Similarly, given his passion for music, he also worked on music videos with directors Philippe André, Olivier Dahan, Michel Gondry and Eva Husson.
Alex Lamarque always sought out innovation, chiseling his images and using the tools of the trade to push his visual propositions even further.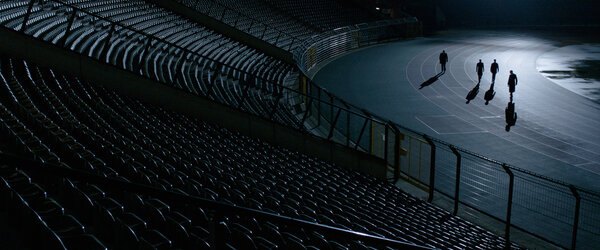 The thoughts of all of the cinematographers of the AFC go out to his family – his parents and his sister – and to all of his loved ones.
Text read in the name of the AFC during his funeral at the Père Lachaise cemetery in Paris.
Dear Alex,
We are people who work with images, so even if we aren't necessarily gifted with words, we are sure you'll understand.
Our association, of which you were a member, was stricken by the terrible news of your death.
Many of us have expressed our sorrow on our internal listserv.
These remembrances are many in number, all sincere and, although we can't read them all right now, they all reflect the friendship and the respect we had for you, your work, and your personality.
Amongst the words written in our internal messages, some appear more frequently than others : a great operator, talented, energetic, always available, warm, sunny, curious, so kind, a beautiful person in movement.
All of those words and many others will help us remember your presence, your laugh, your joie de vivre and the joy you had while working, all of which animated you. We will remember you as a sunny, positive person who was always ready to help others and to share his cinematographic adventures.
Our thoughts go out to Adélia, your sister Angélica, your mother Bernadette, your father Christian. All of us who worked with Christian remember meeting a young Alex in his 20s…
We're sure that you'll hijack the James-Webb telescope and point it towards the stars you've gone to join, so you can send us back photons with beautiful images, which you were so skilled at creating, and for our pleasure, you won't forget the soundtrack, throwing out music at billions of light years with the sound of your contagious laughter.
Bon voyage, Alex !
Read an interview with Alex Lamarque, in French, on the website of the Union des Chefs opérateurs
See photos of Alex Lamarque on the Moon Gallery website.
Video tributes to Alex