As was the case for many of us, Jacques Perrin's death deeply affected me. He's one of those people you believe are immortal given the space they take up in your life and the guidance they provide you. He helped me trace my own path starting with Winged Migration.
My first mission was to try to follow storks in flight in a paramotor in order to get as close as possible to them to film them. This was an impossible mission if there ever was one, but I learnt from Jacques that "if it's impossible, then we'll do it". This maxim accompanied me on all of the films I made with him, and we'd all understood that we could not deviate from that rule ! But Jacques was also so generous in considering us truly as co-workers. He had the humility and the modesty to put us first. He was always able to make us feel comfortable and never failed to leave us the time we needed to carry off all of those impossible things, so much so that we did actually carry off impossible bets and made unique films.
In the end, that's what made him an exceptional human being. His will and his ability to make unprecedented and exceptional films came from his larger-than-life heart and soul.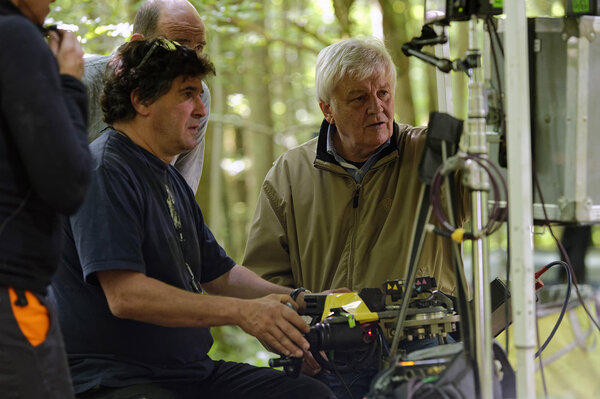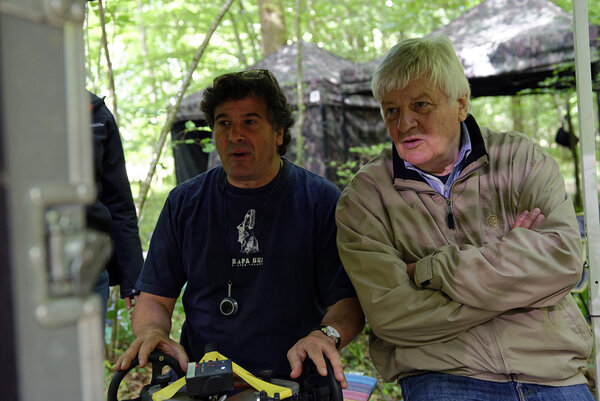 A story I'll always remember :
We were shooting in the Bois Roger, in Normandy, which was his estate where he raised and bred the birds seen in his films. This was during the shoot of Voyageurs du ciel et de la mer, an IMAX film that followed Winged Migrations and preceded Oceans. Over 200 birds were there. We'd ended a day of shooting and we were going to have a little drink, just Jacques and me. The sun was setting, the animals were quiet, it felt totally calm. Before sitting down across from the aviaries, Jacques whistled two notes. Immediately, all 200 birds responded with a single voice ! A mix of Canada geese, cranes, ducks, and pelicans ! It was a short, totally unreal and magical moment. The animals seemed to be saying "Thank you" to him. Jacques then took a seat, visibly pleased by his act. I was still shocked and turned towards Jacques and said "So, you did all this for that ?" And, with his characteristic smile, he nodded.
That was Jacques in a nutshell. Everything was possible and he had an iron will to make sure it happened. I already miss him, and we will all miss him. But his work will remain with us, eternal.
Like you, Jacques…