Death of cinematographer Renan Pollès, protean artist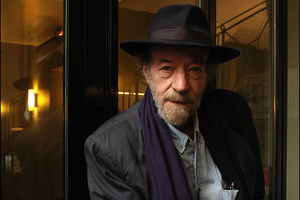 Renan Pollès
, cinematographer and director, but also writer, contemporary artist, and passionate archaeologist, passed away at the age of 76 on 23 October 2019. He will be remembered for the refinement of his cinematography on films by Michel Andrieu and
Pascal Thomas
, which are like reference points that emerge out of a filmography that often preferred to take the road less traveled, far from mainstream cinema, out of loyalty to filmmakers with fanciful and imaginative worlds such as Jean-Michel Barjol, Jean Rollin, Robert Lapoujade, Yvan Lagrange, Jacques Robiolles, and others.
Renan Pollès was born on 5 February 1943 in Tréguier, in the Côtes-d'Armor, the son of Henri Pollès, a writer and prodigious bibliophile who baptized his son (not Ronan) in honor of Ernest Renan, who was also born in Tréguier.
He graduated from the IDHEC in 1965 and entered the underground post-68 libertarian movement. La Peau dure, by Jean-Michel Barjol, in 1968, is a documentary that, with empathy and humor, paints the portrait of a gravedigger in a small village in the Jura and his daily proximity to death. A strangely premonitory film when one knows that many years later, Renan Pollès would create his series known as "Vanities", which were photographs of motley assemblages in which a skull is surrounded by contemporary objects.
Death and transformation are the theme of Cochon, a famous medium-length film co-directed by Jean-Michel Barjol and Jean Eustache in 1970 (and co-photographied by Philippe Théaudière). Again with Barjol, Renan Pollès supervised the images of What a Flash! – fifteen cameras and over sixty microphones –, the ultimate experience of putting the libertarian and utopian demands of the post-May-68 movement into practice: over 200 people from the theatre, painters, musicians, actors, and technicians were locked inside an immense studio for three days and three nights. Other notable films from the early 1970s are Requiem for a Vampire, by Jean Rollin (a free take on the vampire flick, with overtones of soft eroticism à la Mario Bava), Traité de Rossignol, by Jean Fléchet, Le Sourire vertical, by Robert Lapoujade, and of course, the 1973 film The Year 01, by Jacques Doillon, an emblematic film of the libertarian movement.
Starting in 1978, Renan Pollès begins to make more mainstream films, working regularly with Pascal Thomas (Confidences pour confidences) and Michel Andrieu (Bastien, Bastienne), but never straying too far from those who are exploring other territories in documentary or activist film: Jean-Noël Delamarre (Saloperie de rock n'roll), Romain Goupil (Mourir à trente ans; La Java des ombres).
Between 2005 and 2012, he filmed four adaptations of Agatha Christie novels directed by Pascal Thomas: By the Pricking of My Thumbs, Towards Zero, Crime Is Our Business, and Partners in Crime.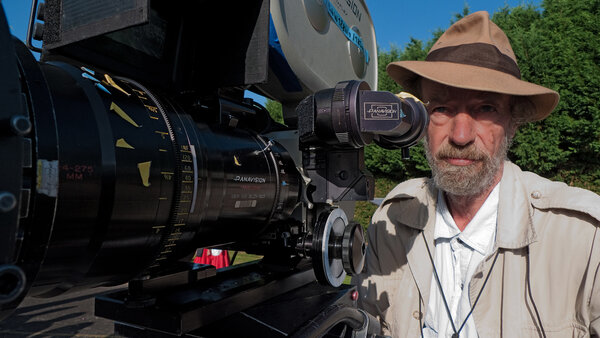 In parallel to his work as a cinematographer, Renan Pollès also studied archaeology in the 1980s and obtained an advanced postgraduate degree in that field. He went on to become a recognized specialist of the Armorican Final Neolithic. He directed documentaries such as Mythes & Mégalithes in 1989, which "revisits ideas surrounding dolmens and menhirs, especially in Brittany. From the old folk traditions that surrounded them with legends and rituals, to the Romantic daydreams that resulted in Celtomania, all the way through to the contemporary deliriums that drape the ancient myths in modern frills and call upon mysterious vanished civilizations or creatures from other planets."
In 2000, he published a gorgeous album, La Momie : De Khéops à Hollywood, a scholarly work, and an archaeology of the imaginary on "the fabrication of the myth of the mummy in Western society from the Middle Ages to contemporary iconographic and cinematographic productions."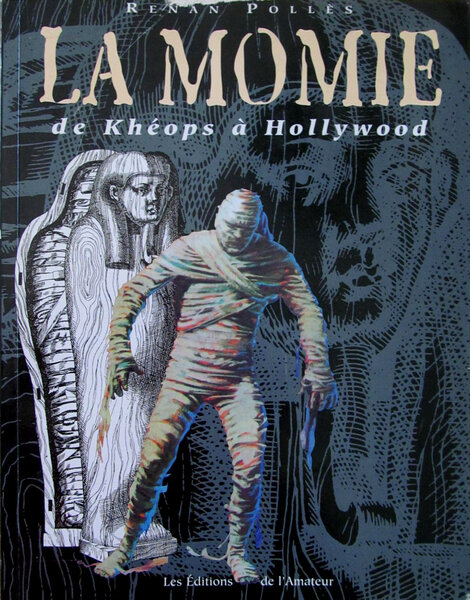 Starting in the 2000s, Renan Pollès also created various works of art in photographs (the "Vanities" series, inter alia), sculptures, and paintings, which were exhibited many times.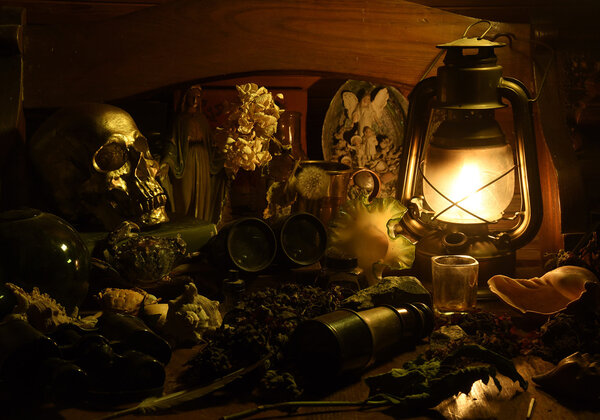 Trailer for Crime est notre affaire, by Pascal Thomas (2008)

Trailer for Associés contre le crime, by Pascal Thomas (2012)

Short Making Of d'Associés contre le crime, in which Renan Pollès is visible behind the camera

(The thumbnail image above shows Renan Pollès at the AFC Micro Salon in 2008 – Photo Nelly Flores)
Translated from French by A. Baron-Raiffe, for the AFC.