Death of cinematographer Romain Winding, AFC (1951-2023)
With the death of cinematographer
Romain Winding
on Thursday 20th July 2023, the AFC has lost one of its most lovable members. He passed away at the age of 71 at his house in Chambonas (Ardèche, France). Over the course of nearly 30 years, Romain shot, with elegance, sensitivity and simplicity, around sixty feature films and made-for-television movies. Here, we retrace his steps.
Born on 25th December 1951 at Boulogne-Billancourt to a cinematographer father, Andreas Winding* (1928-1977) and a film editor mother, Geneviève Winding (1927-2008), Romain Winding started off in 1971 as an intern alongside his father Andreas on Christopher Miles' film A Time for Loving and Jean-Louis Bertuccelli's Paulina 1880. Then, he became his second assistant cameraman on Francis Girod's The Infernal Trio (1974), Jacques Rouffio's Seven Deaths by Prescription (1975), and Jean-Louis Bertuccelli's The Accuser (1977)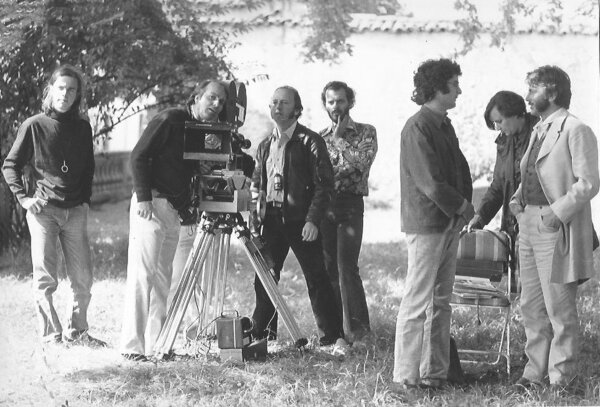 He then graduated to the position of first assistant camera alongside his father on Nelly Kaplan's Néa : A Young Emmanuelle (1976). He served as Bruno Nuytten's assistant on André Téchiné's The Brontë Sisters (1979) and Willard Hick's French Postcards (1979), and then he served as the camera operator on Eric Rohmer's films The Aviator's Wife (1981) and A Good Marriage (1982). He assisted him further on Diane Kurys' Entre Nous (1983) and Roger Planchon's Dandin (1988). He also served as camera operator to Robert Alazraki, AFC, on Pascal Kané's Liberty Bell (1983).
After having served as director of photography in 1987 on a Franco-Turkish coproduction (Yağmur Kaçakları by Yavuz Özkan), Romain Winding began his career as cinematographer on fiction films with Jean-Claude Brisseau on Sound and Fury, which was the first of five films they shot together. He then worked with directors such as Pascal Kané, Christian Vincent, Christine Lipinska, Romain Goupil, Bernard Store, Bernard Rapp, Antoine Santana, Safy Nebbou, Wadji Mouawad, Niels Arestrup, Malik Chibane, Pascal Bonitzer, Patrick Rotman, Agnès Obadia and Dany Boon.
In 1997, after having met Benoît Jacquot, he shot Seventh Heaven with him, which was the first of seven films they shot together, the last of which was Diary of a Chambermaid in 2015, the last film of his long career of over sixty feature films and made-for-television movies that he shot over a period of more than a quarter-century.
Romain Winding's work was awarded two Best Cinematography awards in 2009 at the Festival international de la Création Télévisuelle de Luchon for Le Choix de Myriam, by Malik Chibane, and Revivre, by Haïm Bouzaglo, and, in 2013, he won a César for Best Cinematography for Farewell, My Queen, by Benoît Jacquot.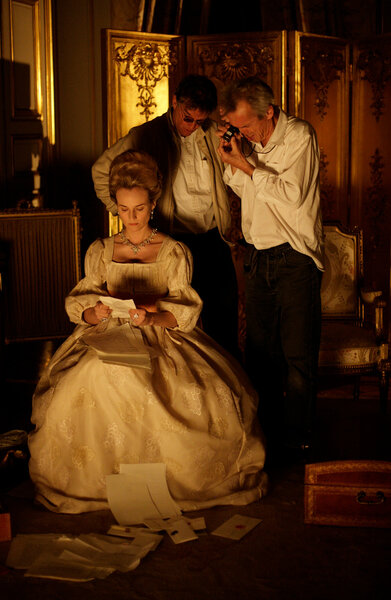 Watch a filmed interview with Romain Winding on the Vimeo account of the Académie des Césars for the occasion of his nomination for Farewell, My Queen.
Passionate about his profession, Romain Winding took particular care to work with lighting, especially the lighting used on the faces of actresses and actors alike. He could only work if he had a trusting relationship with the actors he was lighting. He was a fervent practitioner of "English" style lighting, and he liked to skillfully and sensitively find the right dosage of strong backlighting with soft reflections. Film after film, Romain always showed his inclination for a form of stylized naturalism, always adjusting his effects to the limits of the subject, and nuancing his palette which ranged from shimmering bronze to cold, metallic grey. He had a true talent for finding the golden mean within the aesthetic margin of manœuvre one has on all fiction films.
To mention his many qualities as a man and as an artist, one might cite : elegance, delicateness, softness, finesse, discretion, calm, concentration, high standards, rigor, kindness, and attention to others.
Romain had been a member of the AFC since March 1992. On behalf of the association, he had served as a juror for the Cannes Caméra d'Or award in 2005.