Ed Lachman's (ASC) Master Class is now online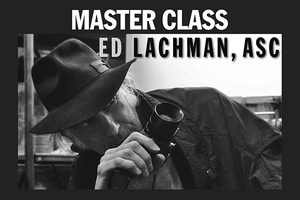 The video of
Ed Lachman
's (ASC) Master Class is now online.
It was organized by the AFC in partnership with the ENS Louis-Lumière, and took place on Monday, 12 February 2018 on the school's premises.
It was hosted by
Caroline Champetier
, AFC, moderated by
François Reumont
, and the conversation in English was interpreted by Massoumeh Lahiji.
In partnership with the CNC and Airstar, EV Corp., Kodak, Next Shot, Panasonic, Paris Image Trade Show, Tapages & Nocturnes. 1