Lumière sur le Festival de Locarno 2020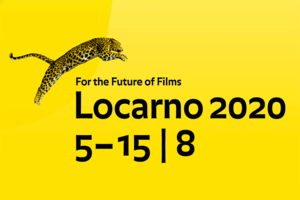 Sous-titrée "Pour le futur des films", la 73e édition du Festival de Locarno se tient du 5 au 15 août 2020. Cette édition spéciale, conçue pour être une "année zéro", rassemble films et spectateurs sur une Piazza Grande numérique, située tant sur la Toile mondiale que dans les salles obscures locales. Le futur débute dès à présent et Locarno sera toujours au côté du cinéma. A noter qu'au nombre des films sélectionnés, sont présents à l'image cinq membres de l'AFC.
Le Festival de Locarno 2020 propose cette année six sections : "The Films After Tomorrow", "A Journey in the Festival's History", Léopards de demain, "Open Doors Screenings", "Through the Open Doors" et "Secret Screenings".
Open Doors 2020
Pendant trois ans (2019-2021), la section Open Doors explore le paysage cinématographique du Sud-Est asiatique et de la Mongolie. Un coup de projecteur est ainsi donné sur les films et les talents issus des pays suivants : Laos, Thaïlande, Cambodge, Vietnam, Myanmar (Birmanie), Indonésie, Malaisie, Philippines et Mongolie.
Through the Open Doors
L'une des nouveautés de Locarno 2020 est une section inédite qui retrace le travail de découverte poursuivi par la section "Open Doors" tout au long de ses dix-huit années d'existence. Parmi le dix films sélectionnés dans "Through the Open Doors", on notera le film Yeelen (La Lumière), de Souleymane Cissé (Mali, 1987), photographié par Jean-Noël Ferragut, AFC, et Jean-Michel Humeau, AFC.
The Films After Tomorrow
Au nombre des vingt films retenus pour la section "The Films After Tomorrow", signalons la présence de Petite Solange, d'Axelle Ropert, photographié par Sébastien Buchmann, AFC.
Un voyage dans l'Histoire de Festival
Dans cette sélection de vingt films, choisis par les réalisateurs des projets de "The Films After Tomorrow", on remarquera Charles mort ou vif, d'Alain Tanner (Suisse, 1969), photographié par Renato Berta, AFC, et Invasión, d'Hugo Santiago (Argentine, 1969), photographié par Ricardo Aronovich, AFC, ABC, ADF.
Ainsi qu'Allemagne année zéro, de Roberto Rossellini (Italie, 1948), photographié par Robert Juillard, India Song, de Marguerite Duras (France, 1975), photographié par Bruno Nuytten, O Bobo, de José Álvaro Morais (Portugal, 1987), photographié par Màrio de Carvalho et Octávio Espírito Santo, AIP, et Un instant d'innocence, de Mohsen Makhmalbaf (Iran, 1996), photographié par Mahmoud Kalari, IRSC.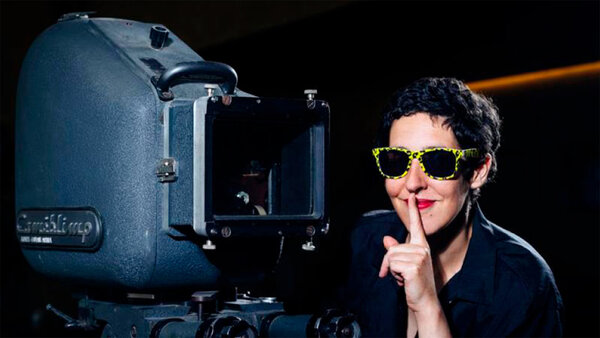 Projections secrètes
Enfin, une carte blanche est donnée à Lili Hinstin, directrice artistique du Festival de Locarno. C'est une sélection de neufs films, points de vue rares et inattendus d'hier et d'aujourd'hui, qui sont projetés lors de séances-surprises dans les salles de Locarno.