Harry Stradling Sr., ASC (1902-1970), the very archetype of the Hollywood technique

By Marc Salomon, AFC Consultant Member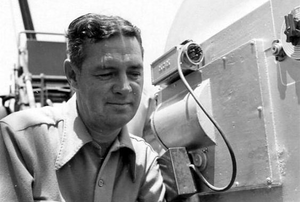 On the occasion of the screening of Albert Lewin's The Portrait of Dorian Gray at the Mac-Mahon Cinema in Paris on 2 December 2015, Marc Salomon, Consulting Member of the AFC, reflects upon the careers of one of Hollywood's master directors of photography of the 1940s and 1950s : Harry Stradling Sr. "Nothing is too difficult because making movies is our job," he used to say about his work.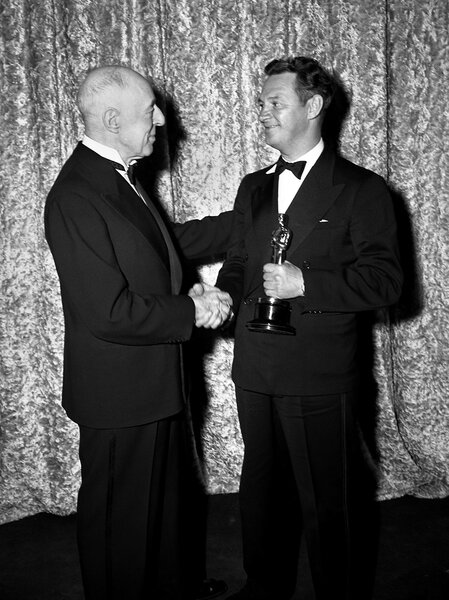 On 7 March 1946, during the 18th annual Oscar awards ceremony, Harry Stradling received the famous statuette from the hands of David Wark Griffith in person for his black-and-white cinematography of Albert Lewin's The Portrait of Dorian Gray. This award crowned 25 years of a prestigious career that began in France and England and garnered him fourteen nominations (four for black-and-white and ten for colour).
The competition was tough that year, because Stradling was competing against four major cinematographers : Arthur Miller (J. M. Stahl's The Keys of the Kingdom), John F. Seitz (B. Wilder's The Lost Weekend), Ernest Haller (M. Curtiz's Mildred Pierce), and George Barnes (Alfred Hitchcock's Spellbound).
Harry Stradling will doubtlessly remain the very archetype of the Hollywood technique, of excellence in both black-and-white and colour, no matter the genre.
Michel Kelber, who began his career working for Harry Stradling at the beginning of the 1930s, described him to us as "a very simple man, with little education, but who had exceptional taste."
His career can be subdivided into four distinct periods :
- The first period of his apprenticeship in America in the 1920s ;
- A French period from 1930-1936 during which he progressively forged his own style ;
- An English period from 1937-1939 during which he acquired international fame ;
- An American period from 1939-1970 during which he received 14 nominations.
Born at the very beginning of the last century (1901 or 1902, according to the source) in Newark, New Jersey, he was the nephew of Walter Stradling, who shot a couple of movies by Mary Pickford after the First World War, and the father of Harry Stradling Jr., who was also a cinematographer. After working as a telegram courier during his youth, Stradling began working in the cinema around 1917 with Arthur Miller in New York. He became a cameraman in 1920 at the Whitman Bennett Studios (a few films starring Lionel Barrymore or Betty Blythe). He also did the lighting on a couple of stars of that time, like Constance Bennett or Pauline Frederick.
As soon as talkies emerged in the 1920s and 1930s, Harry Stradling worked for a time at Pathé on a few short-length talkies before joining Paramount Studios France, alongside his compatriot Phil Tannura, in Saint-Maurice in the east of Paris (and not in Joinville, as one sometimes reads). These were former hangars, rudimentary studios that had belonged to the Etablissements Louis Aubert, were renovated, soundproofed, and outfitted with Western Electric equipment for sound recording, for a total of six studios under the management of Robert T. Kaine. The goal, at the beginning, was to provide the European market with multilingual versions of American productions.
Michel Kelber describes the working conditions in the following words : "It was really production line work, and the films were terrible ! Each film was shot in about a dozen days. First of all, everyone would watch a screening of the American original, and then we had to film five or six versions in different languages. There was a casting and then a different team for each version. The sets were never aired out and you'd arrive on a stuffy set where the spots would be turned back on according to Harry's instructions."
But, very quickly, under Kane's influence, original films would be shot – most of them melodramas or comedies that were adapted from successful theatrical plays, and a few operettas – revealing new talents along the way (screenwriters, directors, actors, technicians).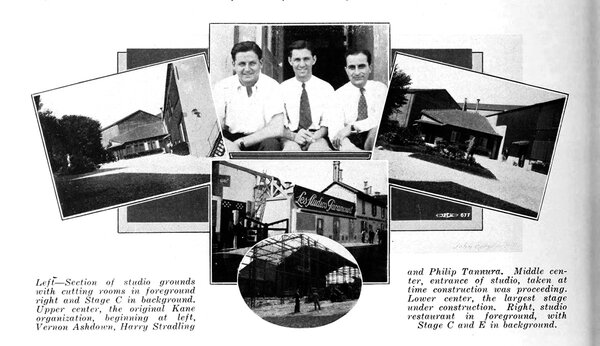 Between 1930 and 1933, no less than 300 films, shorts and feature-length, were filmed in that way at Saint-Maurice, with the teams relaying one another 24 hours a day on the different versions. It was difficult to develop a standard for lighting under those conditions. "At Paramount, everything was lit in the simplest way : a flat and shadowless lighting." (M. Kelber)
Today, it is impossible to draw up an exhaustive list of all of the productions and versions that Stradling might have collaborated on, but at least twenty can be identified before dubbing put an end to that "Babel-sur-Marne", as those cosmopolitan studios were nicknamed.
First of all, we will note a film directed by Louis Mercanton in 1931 – Il est charmant – one of the first talkies filmed in France, an operetta adapted from the stage production by Albert Willemetz (starring Henri Garat, Meg Lemonnier, and Viviane Romance), and which was one of the studio's great successes. Stradling would work with Mercanton again the following year on Cognasse, a satirical comedy that was praised for the quality of its cinematography, and then worked with the Czech-born director Karl Anton on Le Chasseur de chez Maxim's and Un soir de réveillon. The latter film, again starring the Garat-Lemonnier duo, joined by Arletty, is a flamboyant operetta that benefits from a polished cinematography with deep blacks and satiny greys, despite its hasty staging. We will add two Spanish productions directed by Louis Gasnier and starring Carlos Gardel (Espérame and Melodia de arrabal).
It was during his first years in France that Stradling indirectly became influenced by Lee Garme's lighting style after he saw Carrefours de la ville, by Ruben Mamoulian (1931) with its striking spotlights, its deep blacks, and his way of lighting Sylvia Sidney : "The unique light source, highly directional, and coming from above, was like a revelation to us," explained Michel Kelber.
After becoming a free-lancer in 1933, when Paramount stopped producing films, Stradling's career took a decisive turn after he worked with directors such as Abel Gance, Marcel L'Herbier, and Jacques Feyder. He also lit the face of actress Gaby Morlay four times.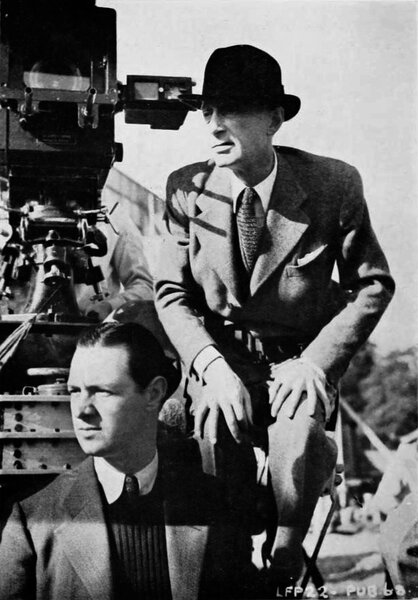 Fernand Rivers' Le Maître de forges (supervised by Gance), is a bourgeois melodrama, prettily contoured and contrasted, but rich in its gradients and very glamourous with just the right amount of backlighting and delicate shadows. This was a lovely example of what the French were best at in the early days of the talkie, with a cinematographic refinement that could then only be found in the works of Georges Périnal and Léonce-Henry Burel, just before the arrival of German cameramen (Eugen Schüfftan and Curt Courant).
The same artistic approach in a more minor fashion was used on Jacques Feyder's Le Grand jeu, in 1934, with a few outdoors scenes filmed in Agadir, Morocco.
In L'Herbier's Le Bonheur, a melodrama with a hint of social satire adapted from a play by Henry Bernstein, Stradling again used this careful cinematographic approach, which was both glamorous and shadowy with spotlights that projected vegetal shadows (an effect he also doubtlessly borrowed from Lee Garmes).
Besides the few less-ambitious productions in which Stradling didn't have much he could do to redeem them (Compartiment de dames seules, by Christian-Jaque, for example), he once again worked with Jacques Feyder and acquired international notoriety thanks to the success of La Kermesse héroïque, in 1935, although the film's artistic success is at least as much attributable to the historic reconstruction (sets by Lazare Meerson and costumes by Georges Benda) as to Stradling's lighting, which sometimes overly-lit the interiors, but which was doubtlessly required by the tone of the comedy and the playful staging of Feyder.
Nonetheless, this success would earn the director and his director of photography (as well as Lazare Meerson and Georges Benda) an invitation by Alexander Korda to film in England two years later. There, he filmed Knight Without Armour, with Marlene Dietrich and a young cameraman named Jack Cardiff. The subject – an idyll between a British spy during the Russian Revolution (Robert Donat) and Countess Alexandra (Marlene Dietrich) –, allowed Stradling to play on two registers : the diaphanous whiteness of the Princess' palace with the haloed close-ups on Marlene Dietrich ; and the denser and chiaroscuro environments of the revolutionaries.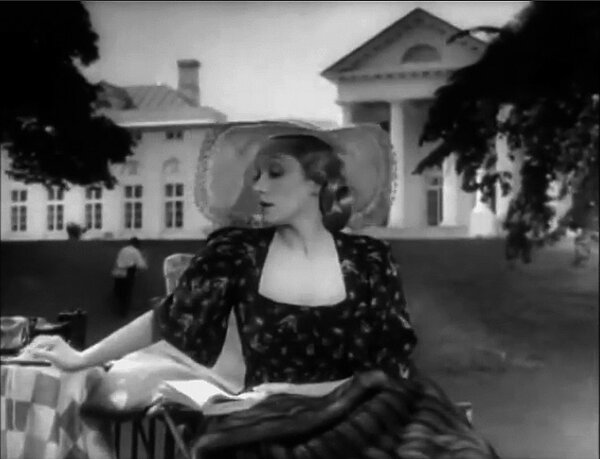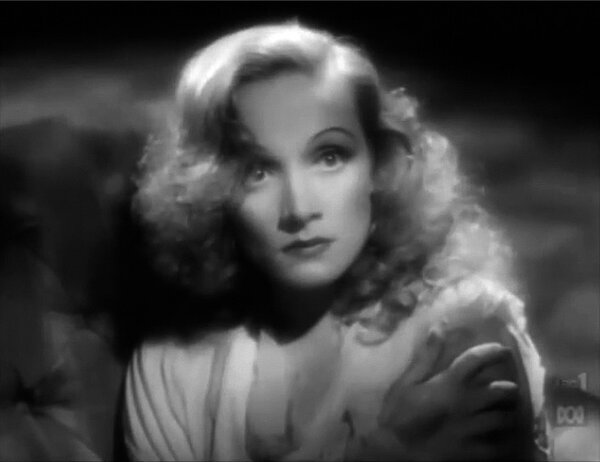 It was during this English period that Stradling also began working in colour with two Technicolor productions starring Merle Oberon : The Divorce of Lady X and Over the Moon. But it was still in black-and-white that he would express the best of his talent in 1938-39 : Pygmalion, by Asquith (of which he would film Cukor's colour remake 25 years later, My Fair Lady), King Vidor's The Citadel, and Hitchock's Jamaica Inn. In each of those three films, Stradling confirmed his artistic talent, preferring the density of the greys, the contours and the textures, with a couple of spotlights that brought volume and contrast, while magnificently highlighting the lead actresses' faces (Wendy Hiller, Rosalind Russell, and Maureen O'Hara).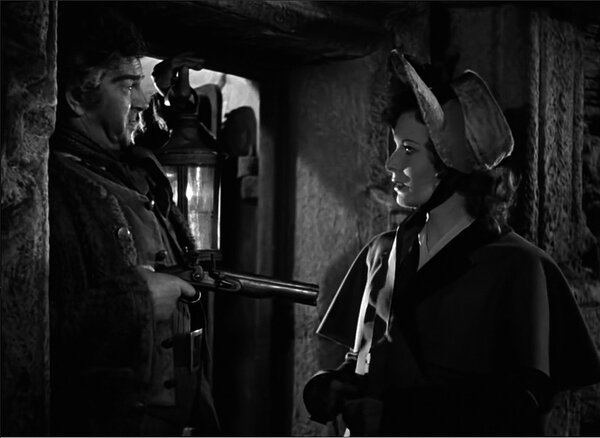 When war was declared after a dozen years living in Europe, he definitively returned to the United States where he was hired by David Selznick for Intermezzo, in 1939, who then fired him because he was unhappy with the close-ups on Ingrid Bergman, replacing him with Gregg Toland. Recontacted two years later by Selznick to film Rebecca, Stradling coldly turned down his offer in the following terms : "With the permanent obsession over wondering whether or not I am giving satisfaction or whether I will be fired from the film, I honestly don't believe I'm able to honour you or your company by accepting to film Rebecca," (excerpted from the Memos of David O. Selznick).
His second American career first began with the RKO Studios and two films with Carole Lombard, including Hitchcock's Mr. and Mrs. Smith, with whom he worked a third and last time on Suspicions, regarding which the director said years later to François Truffaut that he was unhappy with Stradling's "overly bright cinematography".
In 1942, MGM signed him on for seven years, and he would film about 25 films with them.
First assigned to work on minor productions or pre-feature shorts (the "Maisie" series amongst others), he nonetheless worked on Jules Dassin's first film (Nazi Agent), which was well-photographed with the brilliant move of having Conrad Veidt star in a double role as twin brothers. Then, in the register of the exotic and the sensual, he lit Hedy Lamarr in Tondelayo by the very-prolific director Richard Thorpe.
In 1945, Albert Lewin ("one of the most cultivated directors in Hollywood," according to Jean-Pierre Coursodon and Bertrand Tavernier) called on Stradling for his adaptation of Oscar Wilde's The Portrait of Dorian Gray. Although he hadn't filmed much before, Lewin was always careful to work with the best directors of the time : John f. Seitz in 1942 (The Moon and Sixpence), Russell Metty in 1947 (Bel ami), Jack Cardiff in 1951 (Pandora), and Chris Challis in 1954 (Saadia). Once again, Stradling demonstrated the breadth of his palette : rich gradient of the greys and depth of field in the vast residences, smooth face of actor Hurd Hatfield to highlight the eternal youth of Dorian Gray, and penumbra in the cabaret and tavern scenes.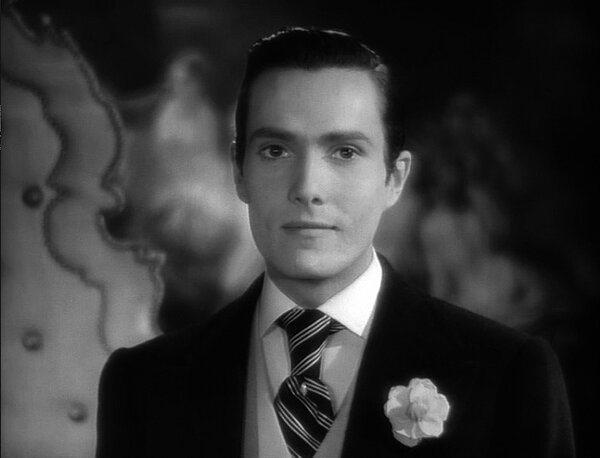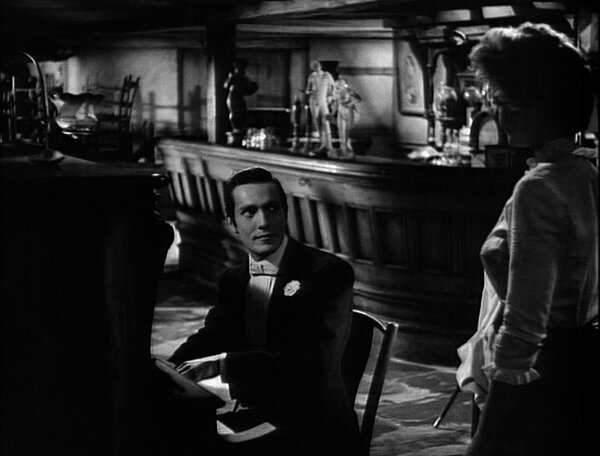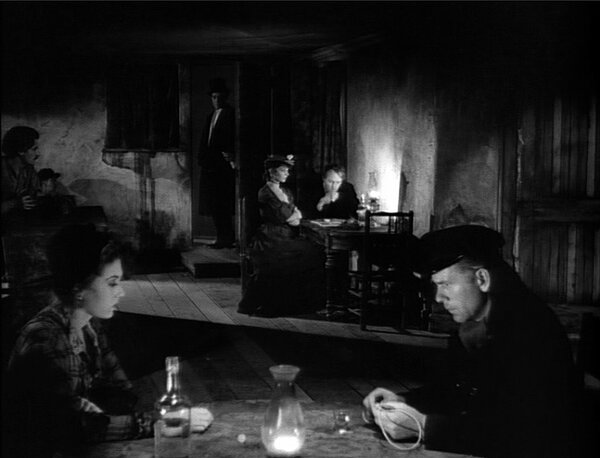 He also began working in Technicolor again by filming Esther Williams three times in her famous aqua-ballets (Bathing Beauty, Thrill of a Romance, and Easy to Wed). Finally recognized for his true worth, Stradling was assigned five films starring Judy Garland, produced by Arthur Freed during the golden age of musical comedies : Singing in the Rain ; The Pirate ; Easter Parade ; Words and Music, and In the Good Old Summertime).
Vincente Minnelli describes his first encounter with Harry Stradling during the filming of The Pirate : "When the first day of shooting began, besides a brief hello, there was no contact. I described to him what I wanted, he nodded. I don't know whether I was speaking to a wall ! He would play cards with other members of the team and I would hesitate to interrupt their game, then he had still showed up to watch our rehearsals ! But when the time came to shoot the first scene, I came to watch the game of poker. Stradling lifted his eyes : "Are you ready for me ?" I nedded. After shooting a glance to the others that said, "I won't be long" he came onto the set. "Well," declared Stradling, "you want her to walk from this point to that one ? But there is a dark shadow in that corner ! It needs more light." I didn't know what attitude to adopt, I had never worked with someone so empirical and detached. Happily, the dailies, the following day, dissipated all of my fears. They were superb." (from Tous en scène, Vincente Minnelli).
Besides the colourful musical comedies, to which one must add The Barkleys of Broadway (starring Fred Astaire and Ginger Rogers), Harry Stradling occasionally created his richly impeccable black-and-white films at MGM : Her Highness and the Bellboy (again with Hedy Lamarr), Elia Kazan's The Sea of Grass (starring Spencer Tracy and Katharine Hepburn), Song of Love (biopic on Clara and Robert Schumann, starring Katharine Hepburn), John Berry's Tension (a film noir starring Richard Basehart and Cyd Charisse).
At the end of his contract with MGM, Stradling preferred to remain a free-lancer and his collaborations in the 1950s and 60s were as varied as they were unequal, especially since in the context of 1960s American cinema, Stradling, who was then in his sixties, was seen as a talented but old-school cinematographer. In 1965, for example, he began shooting Who's Afraid of Virginia Woolf ? but was replaced after four weeks by Haskell Wexler because his style wasn't to the liking of director Mike Nichols.
Known for never sacrificing quality despite the budget and the shooting schedule, he already complained in 1963 about the reduction of budgets and of schedules : "Today, a good cinematographer must be able to answer the questions, 'how long will it take you to do this ?' and 'how much will this cost ?', before adding, 'but you won't get an Oscar for that.'"
In 1951, he shot Valentino for Columbia Studios, a biopic on Rudolf Valentino, in a subtle Technicolor with desaturated tones using a "bleach bypass" effect. But the same year, he also signed off on his black-and-white masterpiece with A Tramway Named Desire by Elia Kazan. Tennessee William's universe was visually transposed onto a superb photography that associated contrast, shadow, and a rich range of ashy greys with masterfully structured and arbitrary lighting, in order to successfully convey the dual atmosphere of humidity and physical and psychological incarceration in the claustrophobic sets. At the same time, he preserved Vivian Leigh's photogeneity throughout the slow degeneration of the character of Blanche Dubois. His cinematography was simultaneously superficial and of a great artistic beauty.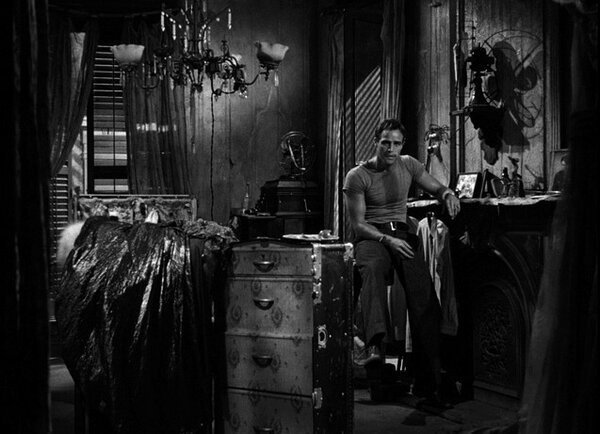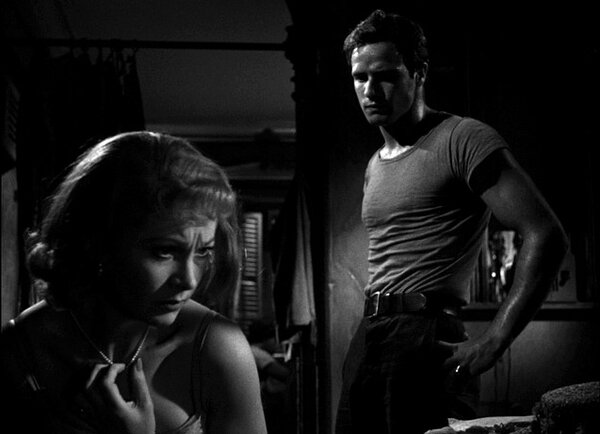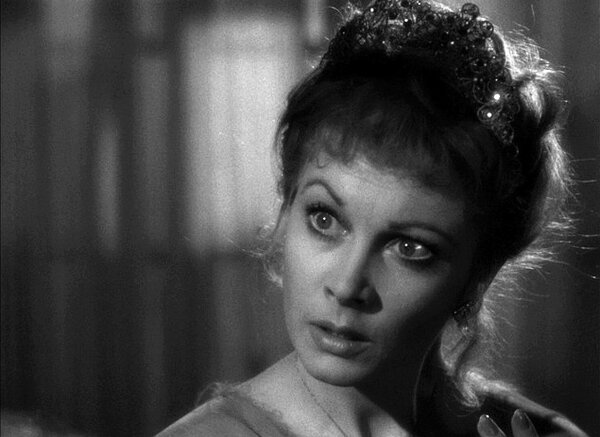 These qualities would once again be displayed on Angel Face (Otto Preminger, 1952) and A Face in the Crowd (Elia Kazan, 1957). In the meantime, Stradling had joined Republic Studios and Nicholas Ray for the mythical Johnny Guitar (1954), starring Joan Crawford and Starling Hayden in an atypical, lyrical, and morbid western with its strange and flamboyant limited colour palette due to the imperfect Trucolor process. Stradling maintained his taste for contrasts with the very particular way of setting Joan Crawford's face in a beam of shadowy light as Ernest Haller had done in Mildred Pierce, in 1946, and Humoresque, in 1947.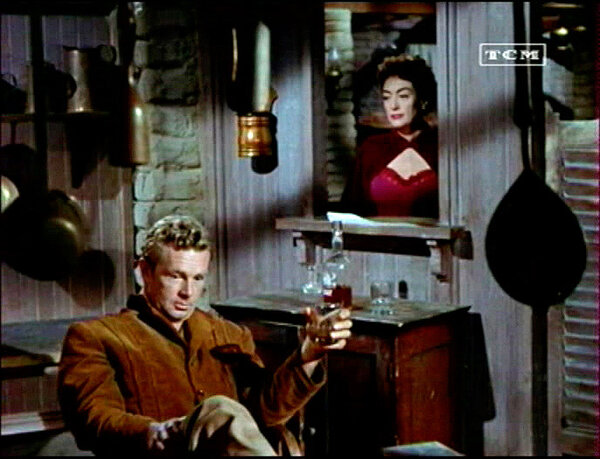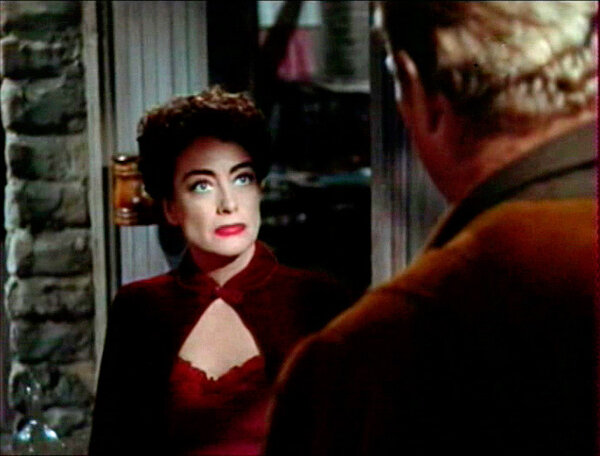 Although he remained active in the 1960s, making on average two films per year, Stradling wasn't popular with the new generation of directors. He would work for Delmer Daves, Geroge Sidney, Mervyn LeRoy, George Cukor, Richard Quine, William Wyler, or Vincente Minnelli.
The Technicolor company considered the cinematography on Parrish (D. Daves, 1961) as the best example of the use of their process (which was in fact a Technicolor printing of an Eastmancolor negative).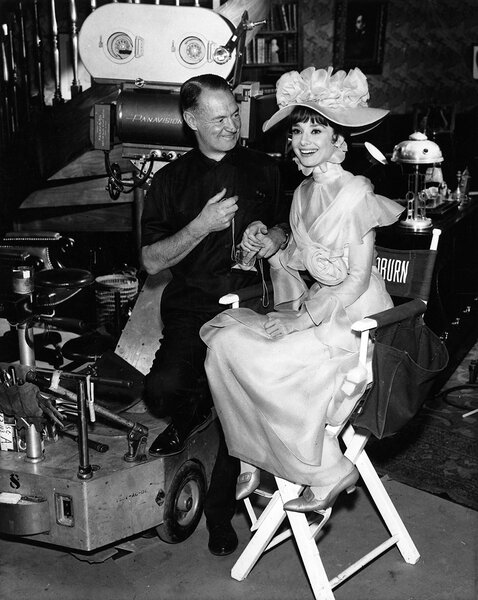 He won his second Oscar for My Fair Lady (G. Cukor, 1964) shot in Super-Panavision 70. Cukor claimed that he had had some difficulties with his cameraman, but recognized that "he did a remarkable job, cameramen have lots of habits and you have to watch them very closely."
He would end his career by lighting Barbara Streisand four times, who, when she received her Oscar for her role in Funny Girl (W. Wyler, 1968), justly thanked "My dear Harry Stradling."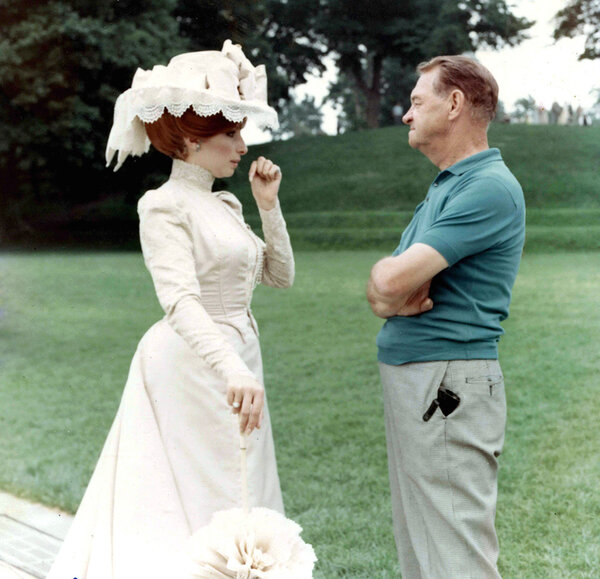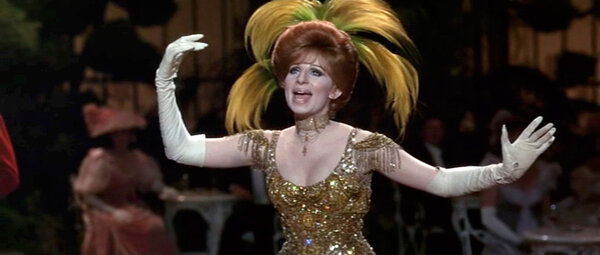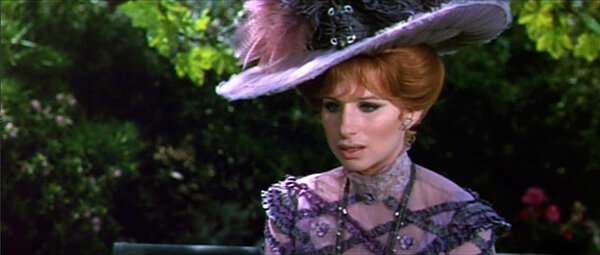 [Barbara Streisand on the set of "Hello Dolly" in 1969]
He passed away on 14 February 1970 during shooting of The Owl and the Pussycat, by Herbert Ross (the film was finished by Andrew Laszlo).
During his fifty-year long career, Harry Stradling certainly did not revolutionize cinematography, but he was one of the greatest cinematographers and one of the most polyvalent ones. Like his colleagues Leon Shamroy, Lee Garmes, and George Barnes, he was a great artist of the cinematographic image. Relying on an excellent technical mastery and a very consistent taste, he was quick to pick up on the codes of Hollywood aesthetics. Having a very placid character, and even detached from the stress of the set, as reported by Minnelli, but sure of his talent, he declared in 1963, without false modesty : "Nothing is too difficult because making movies is our profession," before adding, "The hardest thing that has ever been asked of me was to work after 6 pm !"
In the portfolio below, you will find some extra screenshots from Knight Without Armour, Jamaica Inn, The Portrait of Dorian Gray, A Tramway Named Desire, Johnny Guitar, and Hello Dolly.