Pierre Angénieux Tribute : Agnès Godard, AFC, honored

Pamela Albarrán awarded with "Angénieux Special Encouragement"
Every year, Angénieux, an official partner of the Cannes Film Festival since 2013, honors a great director of photography. This year, the Pierre Angénieux Tribute will be awarded to
Agnès Godard
, AFC, on 16 July at 8 pm in the
Buñuel
Hall of the Palais des Festivals during an exceptional evening opened by
Thierry Frémaux
, General Delegate of the Cannes Film Festival, and the award will be presented by Pierre Zéni.
This event, formerly titled "Pierre Angénieux ExcelLens in Cinematography", is the opportunity to spotlight experts in cinematography from across the globe, without whom cinema would not exist.
Following Philippe Rousselot, AFC, ASC, in 2013, Vilmos Zsigmond, HSC, ASC, in 2014, Roger A. Deakins BSC, ASC, in 2015, Peter Suschitzky, ASC, in 2016, Christopher Doyle, HKSC, in 2017, Edward Lachman, ASC, in 2018, and Bruno Delbonnel, AFC, ASC, in 2019, it is now the turn of French cinematographer Agnès Godard, AFC, to receive this prestigious award during the 74th Cannes International Film Festival.
"For me, the magic of the cinema is the moment where feelings and emotions become one, it is the alchemy of a visual experience, both seen and lived, which makes the images come alive." Agnès Godard.
Agnès Godard is one of the most talented cinematographers in French cinema. Her renown is mainly due to her long-term collaboration with director Claire Denis, with whom she has made over fifteen films.
Her camera work with Claire Denis was recognized with awards many times, including the award for Best Female Cinematographer on U.S. Go Home at the Turin Festival (1994), the Jury's Special Award at the Chalon-sur-Saône Cinematography Festival for J'ai pas sommeil (1994), the César Award for Best Cinematography for Beau Travail (2001) – a film which was very successful abroad – and the Chlotrodis Award for Best Cinematography on Vendredi soir (2004).
She created the images on the films of many famous directors, such as Agnès Varda, André Téchiné (she was nominated for the César for Les Egarés), Emmanuelle Crialese, and Claude Berri, but she also did the lighting on most of Catherine Corsini and Ursula Meier's films (she won the ADF Cinematography Award for Home at the Mar del Plata Festival in 2008 and the Prix Lumières for Best Cinematography in 2009), and worked with other female directors such as Noémie Lvovsky, Emmanuelle Bercot, Brigitte Roüan, Carol Morley, Claudia Sainte-Luce, Teona Strugar Mitevska and Eva Ionesco. She also worked with Érick Zonca on La Vie rêvée des anges, for which she was nominated for the César for Best Cinematography in 1999.
In 2012, on L'Enfant d'en-haut, by Ursula Meier, Agnès Godard decided to use digital cameras for the first time and worked on additional lights, playing with the consistency of the image, moved by an eternal desire to reinvent image itself. Today, she feels that "Images have changed in texture and in color rendering, their poetic force is different, and consequently they must be reinvented, and this new technology must be tamed, as it never ceases progressing and enriching itself at breakneck speed."
In October 2014, she showed her photographs for the first time at the Galérie Cinéma Anne-Dominique Toussaint. My Favorite Dance shows a couple, played by Emmanuelle Bercot and Stéphane Bouquet, through photographs whose texture is almost as tangible as it is evanescent.
Angénieux Special Encouragement awarded to Pamela Albarrán (Mexico)
For three years, Angénieux has featured the work of a young talent in cinematography during the "Pierre Angénieux Tribute" Ceremony, which is presented to an established cinematographer. This year, Mexican cinematographer Pamela Albarrán will be honored alongside her colleague Agnès Godard.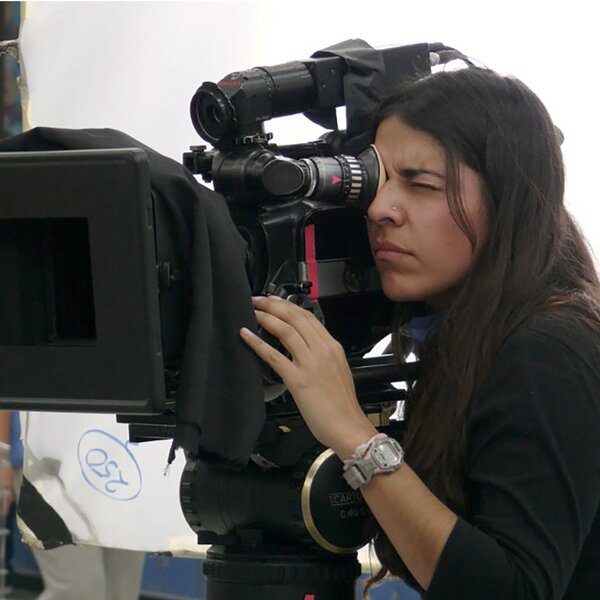 Albarrán is following in the footsteps of her Indian colleague, cinematographer Modhura Palit, a young graduate of the Satyajit Ray Film and Television Institute (one of India's foremost cinema schools) who received the award in 2019, and the young Chinese cinematographer Cécile Zhang, a graduate of the Beijing Film Academy, who was the first to receive the Angénieux grant in 2018 and who benefited from Angénieux' support all year long, as did Modhura Palit.
Pamela Albarrán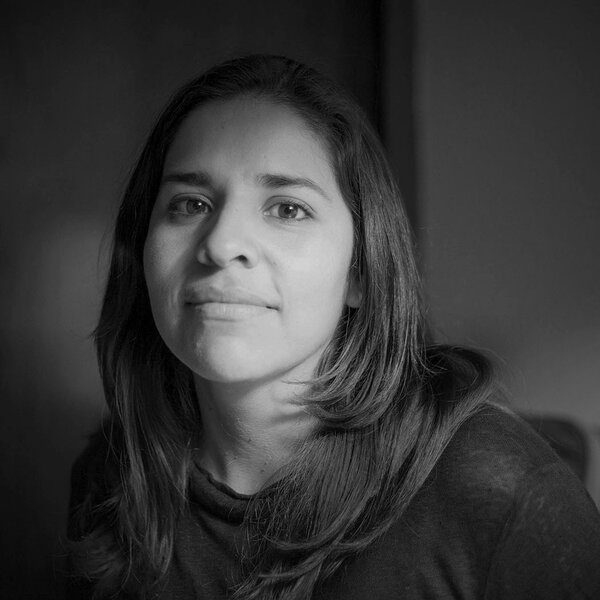 After her studies at the Centro de Capacitación Cinematográfica (CCC) in Mexico City – one of two public insitutitons dedicated to teaching cinema in Mexico – and at the ENS Louis-Lumière in France – she worked for ten years as a cinematographer. She now lives in France where she works on different projects (long and short films, documentaries, music videos, advertisements, for clients such as Dove, Johnnie Walker, Le Cirque du soleil, Ubisoft, Maaf, and others), in Latin America, Europe and Morocco.
The short film, Fable of a Blood-Drained Girl, directed by Alejandro Iglesias and shot in Super16, with cinematography by P. Albarrán, was selected by several festivals, and notably by the Cinéfondation at Cannes in 2013. In 2015, she was nominated for her work as cinematographer on the short film Land of Nod, directed by Mariana Flores at the Grand OFF, a Polish film festival.
Ayúdame a pasar la noche, by José Ramón Chávez, her first experience on a feature-length film, won the Audience Award at the Guadalajara International Film Festival in 2018. The feature-length documentary film El buen cristiano, by Izabel Acevedo, received the Feisal Award in 2017 and was nominated at several film festivals.
In 2018 she became a member of the French group "Femmes à la caméra", which addresses the underrepresentation of women in film crews. She is also a member of the ICFC (International Collective of Female Cinematographers) and of the "Apertura" association.
(Source : Angénieux, translated from French by A. Baron-Raiffe for the AFC.))