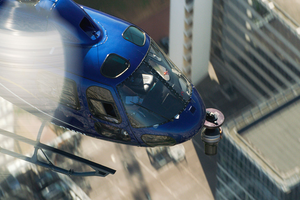 In the latest news from
ACS France
, the release in theatres of
Nous finirons ensemble
, by
Guillaume Canet
and photographed by
Christophe Offenstein
, shot with our Russian Arm on a boat. This month, we are talking aerial coordination, with all types of aircrafts, used on big budget films and films shot by AFC members.
Nous finirons ensemble, directed by Guillaume Canet and photographed by Christophe Offenstein, is released in cinemas on May 1, 2019. We thank the film crew for trusting us on this beautiful project. We placed our Russian Arm on a RIB to stabilize the camera on the water off Cap Ferret.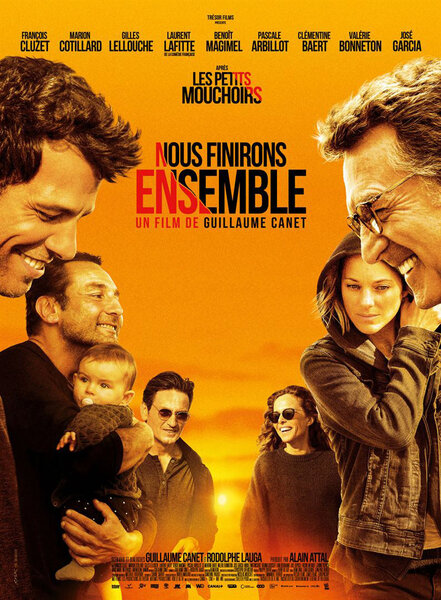 We have acquired the necessary experience to make stabilized shots from a boat regardless of the size of the swell and the roll. In the case of choppy sea, boats are often subject to shocks of water against the hull. These shocks can be visible in shot, but especially dangerous for the equipment. To counter this, we use suspension systems or dampers which cushion the blows. Numerous other accessories and options such as rain spinner or anti-fog fans deal with the elements and produce the images that you had imagined.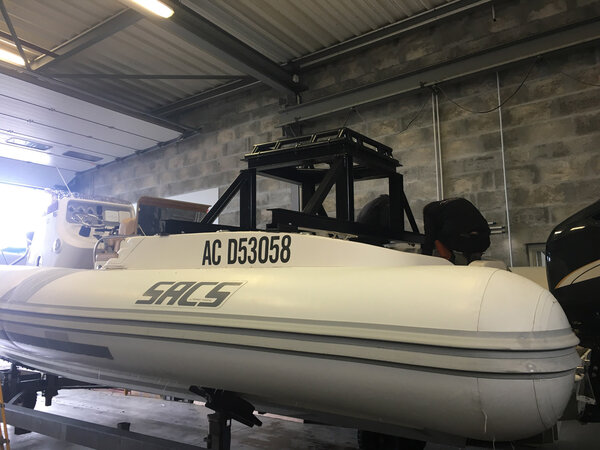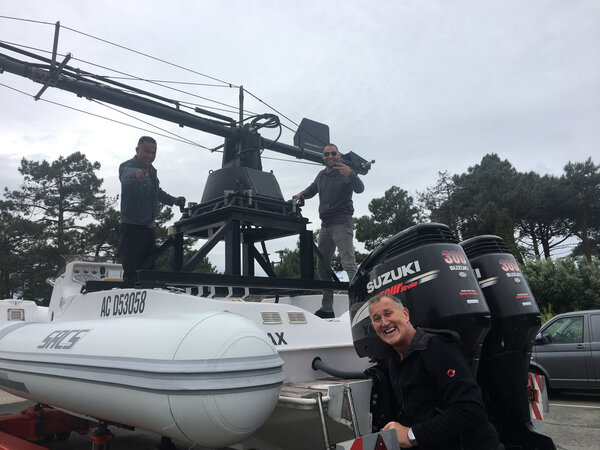 Aerial coordination
The arrival of new camera stabilization technologies has made aerial photography more accessible.
The aerial and administrative coordination of flights of aircraft (drones, helicopters, planes...) or action helicopters go hand in hand with these shots.
These aerial images have become ubiquitous. The drone has notably upset this universe thanks to its efficiency, rapid deployment and low production costs.
To meet the needs of our customers, we have a wide range of technologies and products, but our main asset is our air coordination service that allows us to ensure high quality content.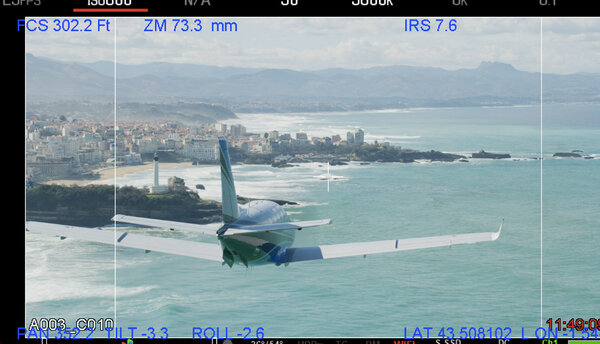 Our expertise enables us to handle a wide variety of requests: obtaining a flight permit for a vintage aircraft, defining a work area with several aircraft in flight, implementing flight plans, synchronizing ground movements (air to ground) or in the air (air to air) in conjunction with aircraft, choice of operational aircraft in a foreign country and work with local teams...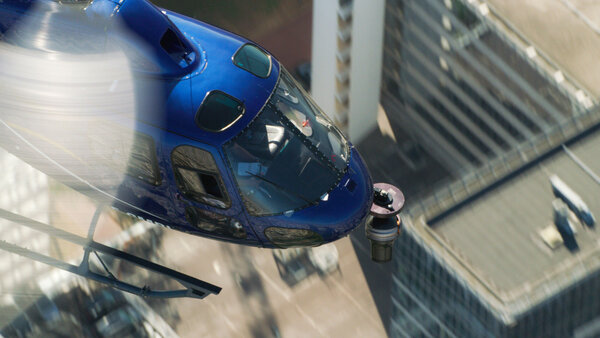 Without the help of a professional air coordinator, these tasks can become obstacles and jeopardize filming. Our experience and the network we have built up allow us to smooth the way while guaranteeing the safety of the crew. Establishing safety briefings on set before start-up, setting up a ground pilot to anticipate and interpret both the director's demands and the movements of an action helicopter are vital elements to take into account for effective work.
We work on behalf of the productions to anticipate any issues and find the keys that allow the making of difficult shoots.
Dunkirk, photographed by Hoyte van Hoytema, ASC Mission Impossible: Fallout, photographed by Rob Hardy or The Wolf Call, photographed by Pierre Cottereau, are fine examples of well-executed aerial coordination.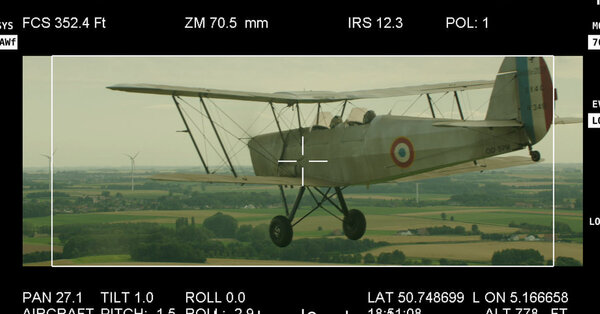 But our service does not stop at big budget blockbusters. Other productions such as Naked Normandy photographed by Jean-Claude Larrieu, AFC, or The Outsider, photographed by Jérôme Alméras, AFC, also use our services.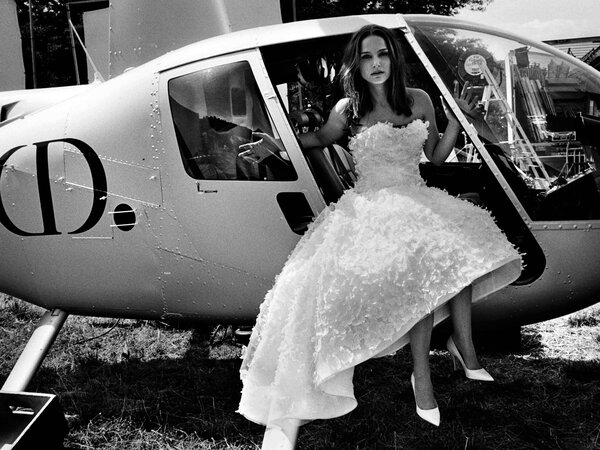 Many people believe that bringing together disparate crews and working with local suppliers can be more trouble than it's worth – but a good coordination service offers significant time savings in order to optimize the budget allocated to these projects. Anticipation is the key. Problems solved before they happen leave the field free for the execution and the realization of exceptional images.
Inspire 2: An ally of weight and size
With their flexibility, drones now allow a new approach to aerial photography and they offer access to new working spaces and points of view, while remaining a complementary tool of the helicopter or the crane.
To film images with a drone, the Directors of photography can choose two options: either to fly a camera that operates on the ground on a heavy lift drone, or to use a lighter drone with a built-in camera. ACS France can offer you this type of light drone: the Inspire2 with its Zenmuse X7 camera.
The Zenmuse X7 is the most suitable to replace a cinema sensor (RED or Alexa mini type). It has a resolution of 6K in cinema DNG (5.2K in Apple ProRes) and offers a dynamic range of 14 stops. For comparison, the Alexa Mini offers a max resolution of 4K.
In addition the Zenmuse X7 is supplied with a set of lenses of different focal lengths (16mm, 24mm, 35mm, 50mm). A change of focal length will not require any rebalancing of the gimbal unlike a large drone equipped with a cinema camera. It will also not be necessary to disassemble everything to move from one set to another.
The deployment of the Inspire 2 and its camera Zenmuse X7 is very fast (about 10-15min). On large drones this operation can take more than 30 minutes to install the gyrostabilised head on the drone and sort out its balance. The Inspire 2 can also be taken off and landed by hand.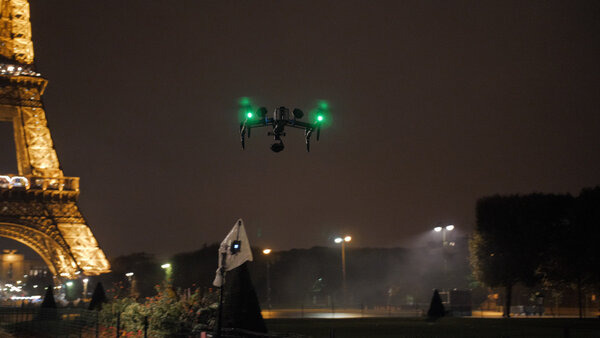 The Inspire 2 is the drone that has the best autonomy in its category (15min flight for 4.3kg) and its range is 2kms without the need to add a Teradek for video feedback.
Finally the Inspire 2 is safe to operate in a small perimeter exclusion (11m radius around the drone). The combination of its light weight and its low restriction allows it to fly in built up areas that would be more difficult to undertake with a large drone (typically 70m radius). In Paris inside the Peripherique, it is the most advantageous aircraft for aerial photography. Its low cost is also very attractive.
The Inspire 2 with its integrated camera and gyrostabilized the Zenmuse X7, is a light drone and particularly practical especially for your shoots in built up areas. It will allow you to perform simple movements (static shots, horizontal and vertical moves) as well as more complex movements, its small size allowing it to fly in many environments.
ACS France
240, rue Hélène Boucher
78530 Buc
+33 1 39 56 79 80
acs at aerial-france.fr
Images stock Paris and its suburb