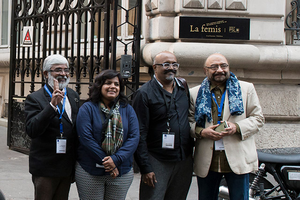 Viva Indian Cinematography. That's the title chosen by ISC, (Indian Society of Cinematographers) to happily announce on their Facebook page that AFC, the French Society of Cinematographers, have invited India as the Guest Country at the Micro Salon happening in Paris on 27th January 2017, with official invitations sent to ISC, WICA (Western Indian Society of Cinematographers) & SICA (Southern Indian Cinematographers Association) .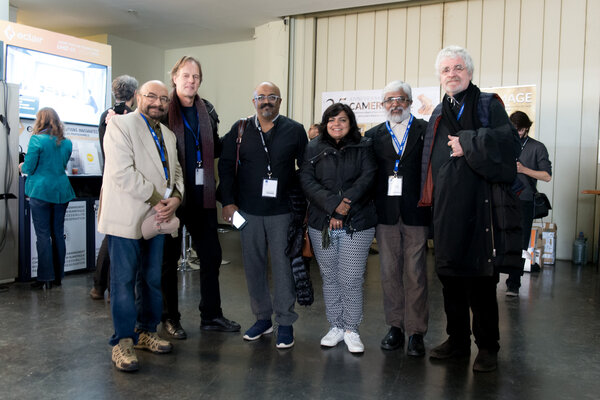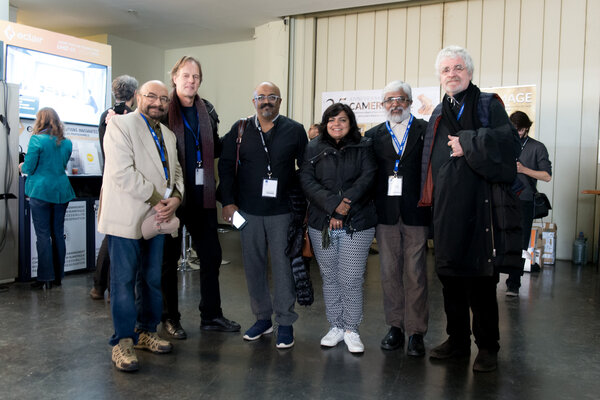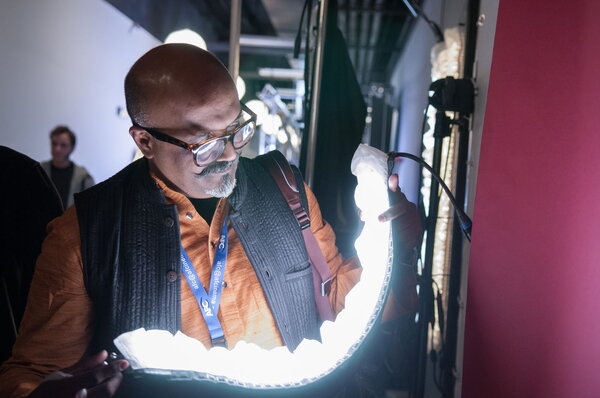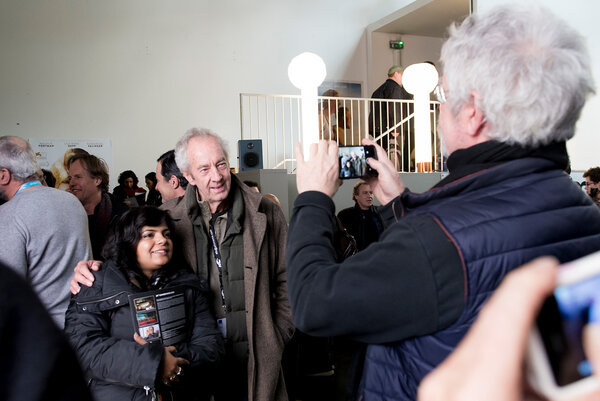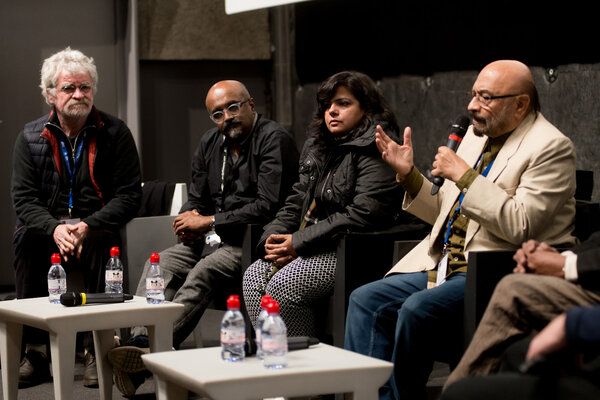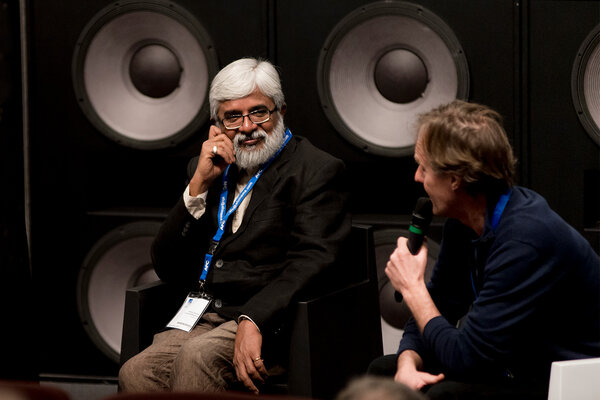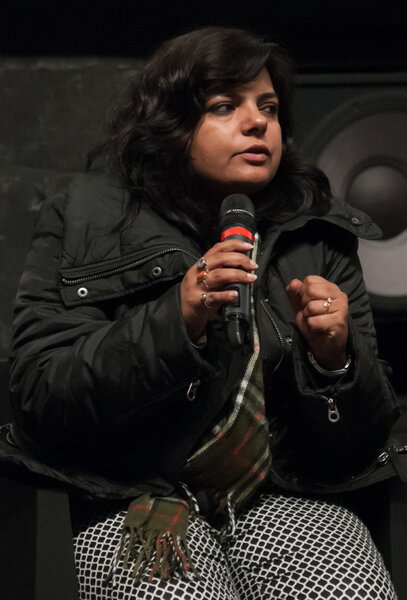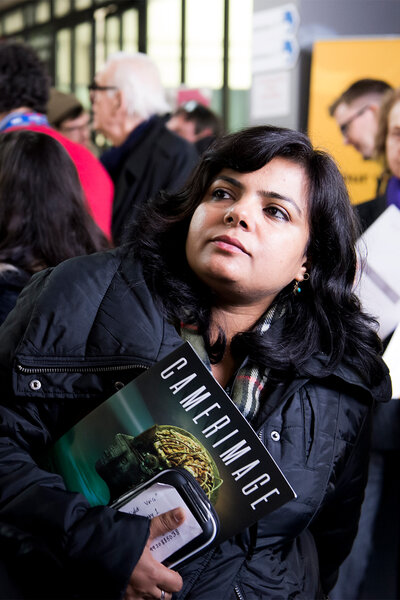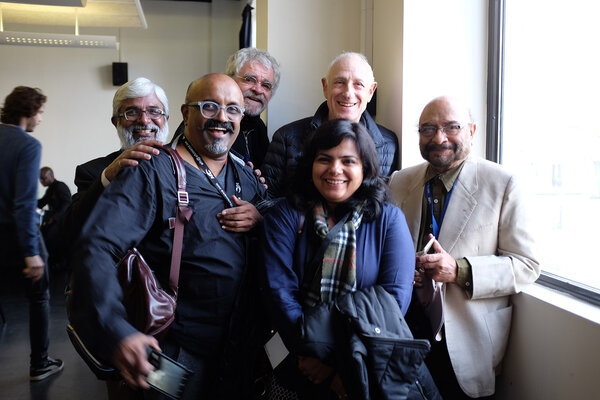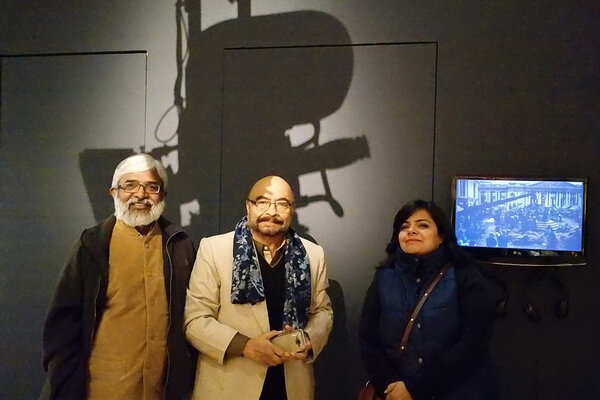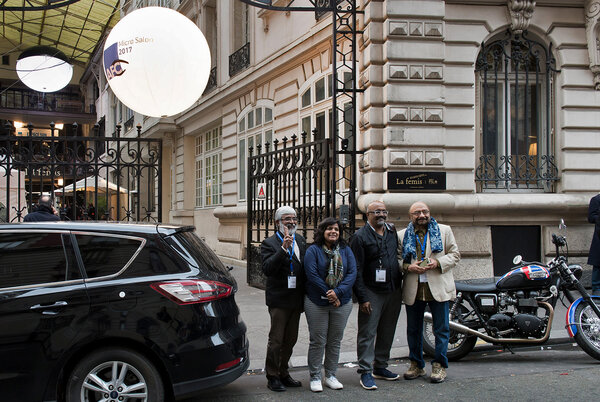 ISC announced also the screening of a 45' film on Indian cinematography directed by Mr. Karan Bali and a face to face meeting with members of AFC. The film has been made by Cinematographer's Combine, a Mumbai organization (founded by one of India's greatest cinematographers Shri. KK Mahajan) under the guidance of Mr. Anil Mehta. A delegation consisting of Mr. Govind Nihalani, Mr. Ravi K Chandran, Ms. Savita Singh and Mr. Sunny Joseph will participate the event in Paris. (Mr. PC Sreeram and Mr. Anil Mehta were also hoping to attend the event, but their new films are starting early and unable to attend the event.)
After having given the heavy program of the multiple events they were planned to attend during their stay in Paris :
- 26th Jan - Soirée Indian Night Screening of films from and on India which includes my short film Butterfly Dreams (as DoP, directed by Venkat Krishnan), Violin Player (DoP Avik Mukhopadhyay, Dir. Bauddhayan Mukherji), and Veer-Zaara (DoP Anil Mehta, Dir. Yash Chopra)
- 27th Jan- Visit of the Micro Salon with the members of the AFC and meeting with the others guests of L'Industrie du Rêve at the Micro Salon.
- 28th Jan - Carte Blanche to all the Indian Cinematographers at the Micro Salon with a time of exchange with audience.
Mr. Sunny Joseph, President of ISC, wrote :
"Personally I am very happy that such a recognition is bestowed on Indian Cinematographers and hope that we will be able to represent the vast and diverse spectrum of Indian Cinematography to a Global audience. Through all the Great Masters - Subrata Mitra, VK Murthy, KK Mahajan, Fali Mistry, Marcus Bartley, A Vincent, PN Sundaram, Dinen Gupta - to name a few, and through generations of outstanding cinematographers, Indian Cinematography shines on the silver screen of the world. We Indian Cinematographers and Film Makers contribute in a big way to Make India shine bright. Viva Indian Cinematography."
Yes, dear Sunny, as we didn't forget to tell you in person, through this magnificent film you have showed us the incredible richness of the indian cinematography.
Moreover this film, by itself, is a masterpiece, a small gem, with regard to the artistry, the cultural and pedagogic point of view in cinematographic art and craft and we can but thank you for this incredible gift, so rightly subtitled in French. A masterly lesson of art history. An unforgettable lesson for us. Congratulations to the director and team.
I had the pleasure and honour, shared with Marc Koninckx AFC, of accompanying our indian fellow cinematographers and some others indian guests invited by L'Industrie du Rêve, during these two days at AFC Micro Salon and to assist and moderate the discussion during the Carte Blanche. On Sunday morning, I accompanied them, for a visit to the extrordinary exhibition From Méliès to 3D at The Cinemathèque française where the batteries of their smartphones were under pressure… on the picture mode.
In 2016, more than 1,900 films have been produced in India, in more than twenty different national languages. Ten millions tickets are sold everyday. Unfortunately we can only watch a tiny fraction of this unequally rich production but our distinguished guests have allowed us to contemplate its summit. Thank you. Namaste. Viva Indian Cinematography !