"Portrait of a serial killer", by François Reumont for the AFC
Cinematographer Manuel Alberto Claro, DFF, discusses Lars Von Trier's "The House That Jack Built"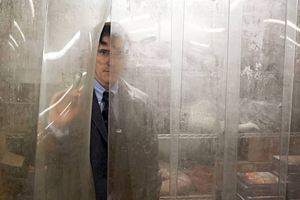 In 2018, amidst a new and youthful selection of directors, one of Cannes' seasoned filmmakers is back after been "persona non grata" at the Festival since 2011 as a result of his statements regarding Hitler during the press conference for
Melancholia
. Lars von Trier is definitely not a neo-Nazi, but his sin was to have made a particularly ill-advised attempt at Scandinavian humour.
The House That Jack Built
portrays a serial killer played by Mat Dillon, starring alongside Bruno Ganz and
Uma Thurman
. This is cinematographer
Manuel Alberto Claro
's, DFF, third film in a row with the Copenhagener director. (
FR
)
Introduce your latest film to us...
Manuel Alberto Claro : In my opinion, The House That Jack Built is part of the same cinematographic series as Nymphomaniac. It is an intimate portrait of a serial killer that the viewer follows through different scenes from his life, via his murders. A bit like in the prior film with Charlotte Gainsbourg, in which a conversation between the protagonist and the protagonist's confidante punctuate the sound of the story. The artistic approach was that of a period piece, as the story is set between the late 1970s and the early 1980s.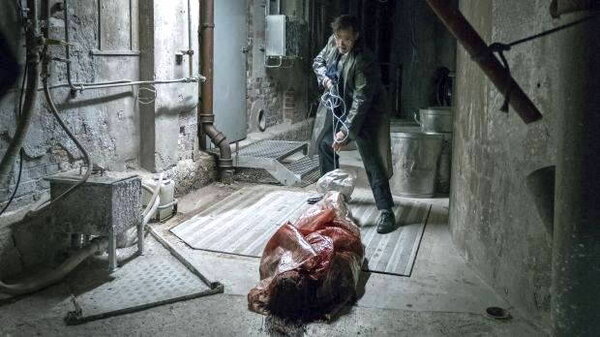 Was it a period image as well ?
MAC : Lars wanted a pretty organic image, one that would be a bit dirty, and so we did a lot of work during colour grading, especially in order to add grain. Nonetheless, he didn't give me any specific references in terms of films. Rather, he gave me photos of accidents or crimes such as those taken by Mexican photographer Enrique Metidines, Mary Ellen Mark's "white trash" portraits, or views by William Eggleston. The other parameter is that the story was supposed to take place in the Pacific Northwest in the USA (near Seattle), and, as usual with Lars, we shot it in Scandinavia, partially in Sweden, and, of course, in Denmark, in early Spring 2017. Some of the surprising sets were a forest with uprooted trees, which looks like a battle field, and we also disguised a Copenhagen neighbourhood to look like 1980s Seattle. Actually, at times it might even have been The Bronx in the 1970s, it was such chaos on screen !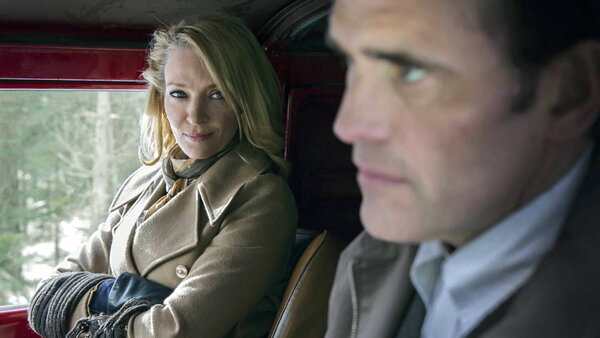 So the film spent nearly a year in postproduction ?
MAC : Lars likes taking his time when he edits a film. And the film is full of special effects, both on set (with a lot of makeup and prosthetics for the murders) and digital, which took a certain amount of time in postproduction. One of the most complicated sequences for me was the trip to hell you'll see when you watch the film.
That's a part of the film entirely composed of CG, and I suddenly felt as though I'd found myself on how I imagine the set of Lord of the Rings to be ! This was an enormous effort of artistic direction based on William Blake's drawings (which illustrate Dante's Inferno), or a painting by Eugène Delacroix that we're obviously referencing. The "Delacroix" sequence was shot at very high speed with a Phantom camera, which is something Lars has been occasionally using ever since Antichrist.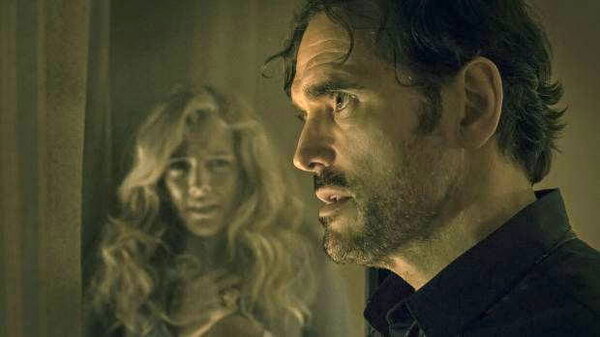 You said that on Melancholia, you'd had a hard time with the Phantom...
MAC : Personally, I feel like it's still got a bit of a digital look. But I've got to admit that that camera has made a lot of progress in colour over time, and it's now much easier to splice them in with the images shot with the Alexa. Practically speaking, you still need as much light as ever to shoot at those speeds, and so I had to trot out the Zeiss wide-angle Distagon lenses instead of the compact Angéniux Optimo 28-76mm that I used for almost all of the rest of the film.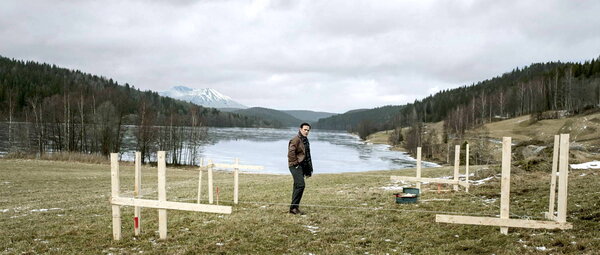 Why did you film everything with a zoom lens ?
MAC : For reasons of expediency and also because of the effort the entire image crew has to make so that the cinema machinery disappears on set. Everything happens quickly when you're on set with Lars, so the freedom a zoom lens provides you in terms of immediately being able to reframe the image is something that I think has become inseparable from the slightly documentary-style narration he has long been fond of.
As a counterpoint, there are also much more "studio" style shots in every narrative segment shot either on a dolly or a crane, which break up the rhythm and play on what we like to call our "Tarkovsky" moments on set. And you can do almost anything with the combination of an Alexa, an Alexa Mini, and the little Angénieux zoom lens. It's really become our go-to tool.
What's your personal impression of Lars after having worked with him on your last three films and over your nearly ten years of collaboration ?
MAC : Lars never ceases astonishing me with his creativity. His films may have become a bit experimental, but when you carefully watch them, they tend more towards the subject than just pure filmed expression. Even though provocation is always still his main driver, I think he's more fully exploring the genre he chooses for each new film. In any case, I'm very proud to be able to work with him during this period of his cinema.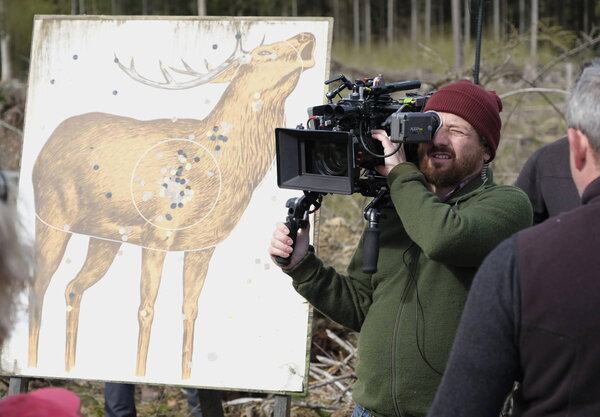 A word about the lighting ?
MAC : In terms of lighting, you'll note that it's always very naturalistic on a Lars Von Trier film. The cinematographer's work relies on close collaboration with the set designer in order to integrate as many prop lights as possible into the set. All we have to do after is to set up the powerful spots far off scene used for the few night scenes... But that's pretty much it in terms of spots. On this film, I think I went even further than usual in terms of darkness, especially on the car scenes. And that's where you can judge the enormous progress made by digital cameras and LEDs. One memory from shooting that is maybe not purely naturalistic is the sequence with the lava flow, which we lit using a simple group of spots on dimmers that simply allowed us to create a fusion effect on the actors... In terms of the unusual, there's also a bold action scene, part of which is underwater, which we filmed using a GoPro 4 at 3.2K. It was one of the highlights of the film, even though you might notice the image isn't exactly the same as the rest of the movie.
Do you sometimes think about using HDR ?
MAC : Yes, your question is timely because at the end of April, I did a couple of tests by giving a few scenes from the film to Éclair Laboratories in order to get an HDR copy (EclairColor standard). I found the tests to be a great success and I would really have liked to have shown the film in that version at Cannes. Unfortunately, I was told that it's too early to do that in terms of equipment there. In any case, what I like about HDR is that the increased contrast you get with digital cinematography absolutely doesn't look fake. But, that's almost always the case when you want to get a flashy image in SDR from a digital camera. It helps me to get away from the obsession of low-contrast images and to provide films with a new palette of expressions.
United States, 1970s
We follow extremely brilliant Jack through five incidents and discover the murders that compose his career as a serial killer. The story is shown from Jack's point of view. He considers each murder to be a work of art in its own right. As the final and inevitable police intervention is nearing (which exasperates Jack and puts him under pressure) he decides – completely illogically – to take greater and greater risks. Throughout the film, we discover Jack's descriptions of his personal situation, his problems and his thoughts via his conversations with a stranger named Verge. A grotesque mix of sophistry, childish self-pity, and detailed explanations of Jack's difficult and dangerous manoeuvres.
(Interview conducted by François Reumont on behalf of the AFC, and translated from French by Alexander Baron-Raiffe)