David Watkin – 1925-2008

by Marc Salomon, AFC consultant member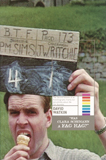 He was associated with the renewal of British cinematography in the 1960's, along with his colleagues Walter Lassaly, Billy Williams and
Chris Menges
- all of whom had done their apprenticeship outside the traditional path of assisting and operating – when he started working with
Richard Lester
and Tony Richardson for Woodfall Film Productions *. Watkin quickly imposed a new way of lighting, favoring indirect light, broad and diffuse sources, and backlighting, which would quickly become his trademark.
* Founded in 1956 by Tony Richardson and the playwright and screenwriter John Osborne, we owe to Woodfall Film Productions key films of the Free Cinema movement including : Look Back in Anger, A Taste of Honey, The Loneliness of the Long Distance Runner, Tom Jones, Mademoiselle (all directed by Richardson) and also Saturday Night and Sunday Morning (Karel Reisz), The Knack and How to Get It (Richard Lester), as well as Kes by Ken Loach. Films lit by Ossie Morris, Walter Lassaly, Freddie Francis, David Watkin or Chris Menges.
He was also known for his frank talk and his little pleasantries in regard to institutions, manufacturers and service providers. His dislike of Scope ("An optical catastrophe that I have carefully avoided ever since"), his hard-line positions against the tide of certain technical advances (film stocks, lenses, HMI...) were legendary. An attitude that he justifies thus in his autobiography : "It took a bit more then twelve years for me (always a slow developer) to discover that telling the truth is remarkably effective. I claim no virtue for adopting this practice, it is much harder work being a liar and I knew from the start that I was far too lazy to be any use at it."
His piecemeal judgments were nothing less than reactionary, but he was rather circumspect about so-called technological advances that were motivated more by economic considerations than aesthetic ones. For example, referring to the perfect preservation of films in Technicolor compared to more modern ones : "It is often the case that people who initiate a thing care enough about it to get it right, and it is those who come along afterwards and 'improve'(which usually means making it more convenient for somebody, often an accountant) who manage to get it wrong" ; or about arcs compared with HMIs : "The beautiful thing about arcs was that a degree of skill was necessary to get the best out of them, a partnership of human and machine."
Ferociously independent, he long refused to join the prestigious BSC, except as an honorary titleholder towards the end of his life. He is also the author of an autobiography ("Why Is There One Word for Thesaurus ?") published in 1998, reissued and completed in 2008 under a different title ("Was Clara Schumann a Fag Hag ?"), two enigmatic titles with definite prospects of, to say the least, anti-conformist content, to the point where he had to publish them by subscription.
An inveterate free thinker, he assumed his homosexuality at an early age, with humor and a certain sense of provocation, peppering his autobiography with many comments occasionally in the form of an aphorism, saying, for example, that "the only practice, or lack of it, pertaining to sex that seemed thoroughly unnatural to me was celibacy", or referring to the British Empire, which appeared on the maps of his childhood in a pink color "that might suggest to a later generation of schoolchildren that we were all gay." An attitude that he summed up with a quote from Johannes von Svestrom :"Love is love, the rest is technicalities."
Born in 1925, he showed, at a very young age, a true passion for classical music, which was quickly discouraged by his father, who argued that he could not earn his living with it, and that it would mean too much noise at home. He did not show a particular attraction for photography, saying that he appreciated above all that "I knew filmmakers don't have to wear a suit", adding, "the resulting lack of ambition has probably been my best asset. This honestly is not a pose. Once I was actually doing photography, I quite liked it, and I suppose curiosity did the rest."
He began in 1948 as a courier and assistant cameraman in the "Southern Railway Film Unit" which became "British Transport Films" in 1950. Promoted cinematographer in 1955, he shot many documentaries under the auspices of producer Edgar Anstey (Under Night Streets in 1958 and Blue Pullman in 1960 for example), before going into advertising, where he met Richard Lester who helped him make the leap to fiction in 1965 with two fun, zany comedies : The Knack and How to Get It and Help ! (with the Beatles). But it was in the following year with Richardson (Mademoiselle, in black and white Scope) and Peter Brook (Marat-Sade, in color) that he imposed a new style based as much on audacious principles as on technical innovations which he merely attributed to laziness : "most of my best ideas are born of laziness. I liked using soft light because it looks nice and it's easy. I've also found that a good approach is to have only a few stipulations – I usually like to shoot against the light, for instance – but once you make them, stick to them doggedly."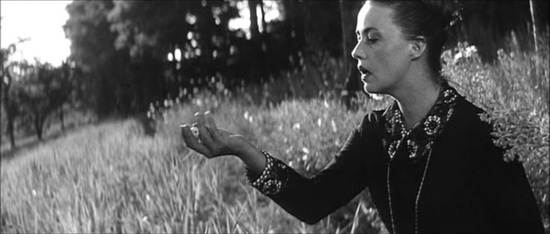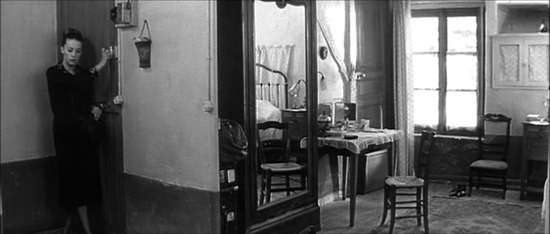 Although Mademoiselle imposed a modern approach to lighting, the film strikes one mostly by its rigorous compositions in Scope and its static shots (which appear to have restrained and frustrated the French operator Philippe Brun, who was still in the throes of the dazzling movements of Last Year at Marienbad, directed by Alain Resnais), as well as his mastery of more conventional effects like day for night.
In contrast to Nestor Almendros who excelled at capturing the smallest nuances of natural light with the greatest economy, Watkin sought instead to recreate the conditions of a soft and diffused light, coming through the windows, amid a great fanfare of kilowatts.
His work on Marat-Sade by Peter Brook laid the foundations of this technique : a large area of frosted glass on one wall of the unique set diffuses the light of 26 10Ks, the only light source used in the film. Often found in his films are overexposed windows treated as light boxes in the background and landscapes with bright skies burnt by the backlight.
"David Watkin has devoted his career and his talent to a single goal – declared Franco Zeffirelli in 1981 – to ensure that his films do not give the impression of being lit."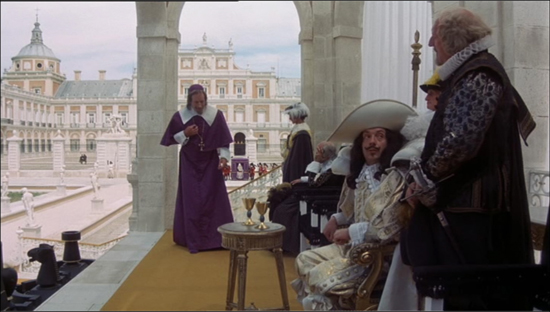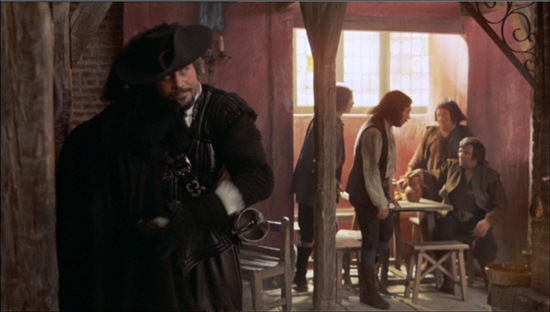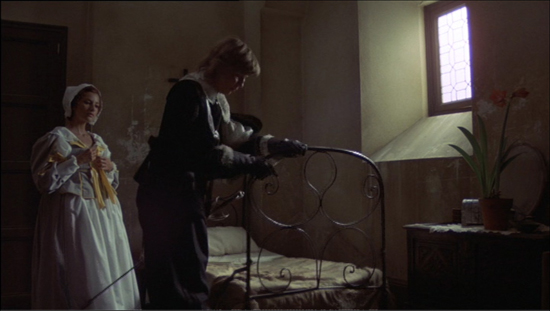 See, for example, the historical-fiction comedies by Richard Lester in the 1970's : The Three Musketeers, The Four Musketeers and Robin and Marian.
His work on one of his most beautifully photographed films The Charge of the Light Brigade by (Tony Richardson, 1968) is achieved by using an old Ross Xpress lens to render the "unpredictable effects" of photographs shot by Roger Fenton during the Crimean War. Geoffrey Unsworth considered the interiors of this film as the most beautiful ever filmed.
It was in the late 1970's that he fine-tuned the famous "Wendylight", a tight assembly of 196 PAR lamps hung 45 meters high for night shooting.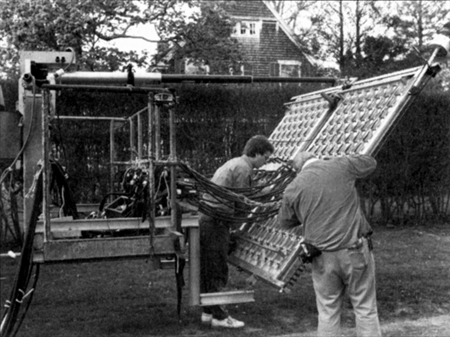 Thereafter he undertook a steady collaboration with Franco Zeffirelli on five films including Jesus of Nazareth, Endless Love and Jane Eyre, worked with Hugh Hudson on Chariots of Fire, (one of the hundred films selected by Imago for the book "Making Pictures") and Barbara Streisand on Yentl. This brought him back to Tony Richardson for Hotel New Hampshire, before winning the Oscar for best cinematography for Sidney Pollack's Out of Africaa in 1985, although Watkin attributed all the credit to the second unit ! (Sven Nykvist had turned down the film, preferring to shoot with Tarkovsky).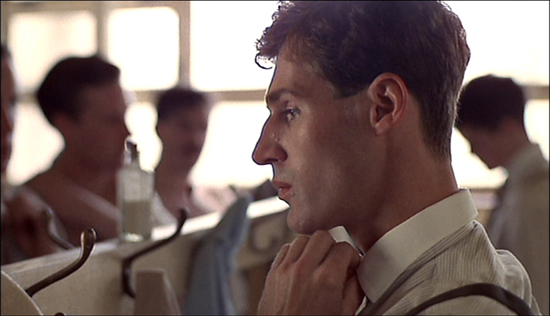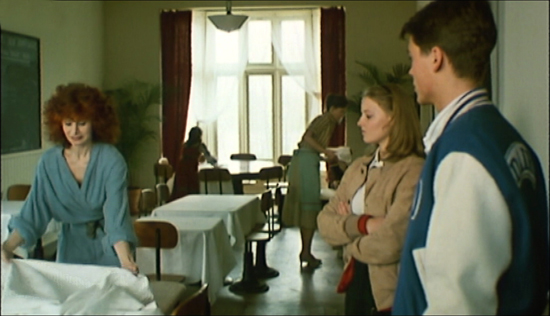 Out of Africa marked the launch of the new Agfa 320 ISO film, for which the cinematographer was a fierce advocate, even using the film for daytime sequences, in opposition to normal usage.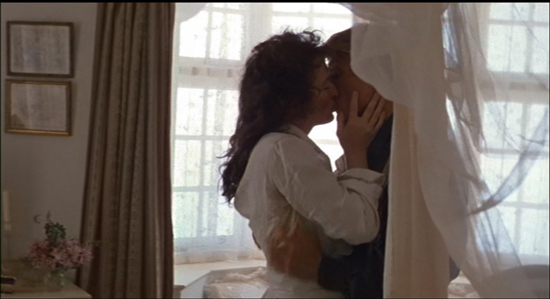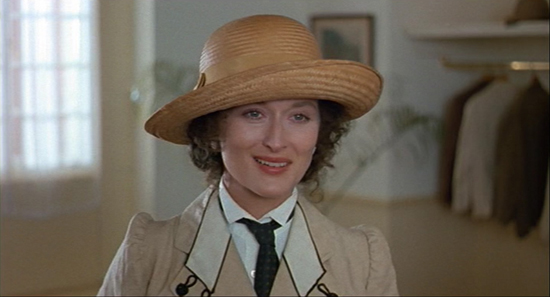 This is the period in his career where he becomes "Americanized", as the British cinema began a sharp decline with the abolition in 1985 by Margaret Thatcher, of the Eady Levy tax on tickets (introduced in 1954 to encourage production). Let us note his work with Taylor Hackford on White Nights, Norman Jewison on Moonstruck, Bob Swaim on Masquerade, M. Caton-Jones on Memphis Belle, Morgan Freeman on Bopha ! and Sidney Lumet on Night Falls on Manhattan and Gloria.
This atypical cinematographer regales us with one of the most unique and exciting autobiographies (in the style of Walter Lassaly or Raoul Coutard) without the clichés, speeches and complacency that are habitually found in the genre. He thus avoids two common pitfalls : a falsely techno-artistic discourse, or the obligatory reference to painting which he considered very pretentious ("a pretension I much dislike"). He offers instead a healthy freedom of expression, sometimes iconoclastic and often witty ("so British !"), which applies as much to the world of cinema as to political, social, religious or moral aspects of his time.
For example, in reference to Leni Riefensthal, he writes : "I have often thought, when they banned Leni Riefenstahl from making films (a director of genius, like it or not) it would have been smarter to give her a crew, and pack her off to film Birkenau, if only to give Triumph des Willens a proper ending. Incomplete as it stands, a prelude only, it would then have been quite a film ; when she made it in 1934 the set hadn't been built."
It will come as no surprise that the autobiography of this music lover is heavily loaded with composers and conductors. One of the final chapters is dedicated to the hero of his childhood, Furtwängler, whom he defended while dismissing Karajan with a few murderous quips ("the von was acquired, like Ribbentrop's").
He also establishes a bridge between his first love, classical music, and film :
"I would have been an average cinemagoer up until about 1950 after which, as I became properly involved in the making of films, this fell off to a great extent. This wasn't calculated in any way, it came about because there was now much less time for what I enjoyed most, music and books, and they sometimes reveal elements that are fresh to what I am doing, whereas the cinema merely demonstrates what has already been done. Music in particular gives a sense of spanning the dimension of time (play loud to start with and you can't make a crescendo) and with it an escape from the temptation to make every shot beautiful as possible, it may be more interesting to play a sequence down to start with, so that the emphasis, when you choose to make it, will have more impact. Also a strong advantage for me in not seeing movies is that it's easier to carry out an idea without being put off because someone's already done it, with the added prize that when asked to make some commercial look like such and such a movie, I honestly don't know what they're talking about."
An American producer, with whom Watkin's main concern was whether there would indeed be a piano in his hotel room, pointed out, haughtily :
"Mr. Watkin, all our Hollywood cameramen are more interested in film stocks, and lights, and lenses."
"Oh you mustn't be hard on them, answered David Watkin, I'm sure they're very good in spite of it."
Translated by Benjamin & Kim B