Death of Bill Butler, ASC (1921-2023)

By Marc Salomon
Bill Butler
, who passed away two days before his 102nd birthday, was of the same generation as his colleagues William Fraker or
Haskell Wexler
and was hardly older than Conrad Hall. He was born Wilmer C. Butler on 7 April 1921 in Colorado. He began cinematography later in life (he was already 47 years old when he shot
The Rain People
, by
Francis Ford Coppola
in 1968), but Bill Butler left his mark on several films that remain hallmarks of a certain American cinema of the 1970s :
The Conversation
,
Jaws
,
Grease
,
Rocky II
(and
III
and
IV
). But he was careful not to allow himself to get locked into a specific genre or style, and he veered into commercial productions, which were better able to anonymize his talent.
Following a degree in electrical engineering at the Iowa State University, Bill Butler began his career in radio before quickly turning towards television. He participated in founding the first commercial television station in Chicago (WBKB). Then, he worked for another Chicago television station for 15 years, which had been founded in 1948. Then, he got behind the electronic camera to film all sorts of live events (sports, shows, concerts of the Chicago Symphony Orchestra, etc.). It was around that time i.e., the late 1960s, that he met young director William Friekdin, with whom he shot film documentaries : The People vs. Paul Crump in 1962, The Bold Men in 1965. The first is a famous 16mm B&W documentary arguing against the death penalty and it saved a man accused of murder from the electric chair.
It naturally followed that Butler began shooting fictions with Friedkin in 1967 with Good Times, a musical film featuring Sonny & Cher. Butler is credited only as special consultant for the musical scenes. He followed this up with Philip Kaufman's second project, Fearless Frank, a satirical comedy where a somewhat naïve country boy (first role for John Voigt) visiting the city is assassinated by gangsters and is then reincarnated as a superhero. Then came his first project with Francis Ford Coppola in 1968 with The Rain People, an intimate road movie that was part of the New Hollywood spirit. With its wide-open spaces swept by changing weather, the low sunlight of dusks and dawns, and motels in the twilight, it prefigured future masterpieces such as The Scarecrow and Sugarland Express (cinematography by Vilmos Zsigmond). It is to be mentioned in passing that Butler also took a few shots in the second crew on Deliverance (John Boorman), with cinematography by Zsigmond, in 1972.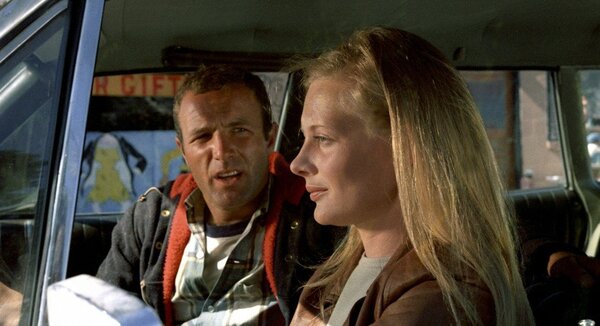 Following the shooting of Philip Leacock's Adam's Woman in 1970, Butler did the cinematography for Jack Nicholson's first project as a director, Drive, He Said, and then he worked with Steven Spielberg on two made-for-television movies : Something Evil (1971) and Savage (1973). Then, he worked with Coppola again on The Conversation where he took over from Haskell Wexler, whose style was too romantic for the director.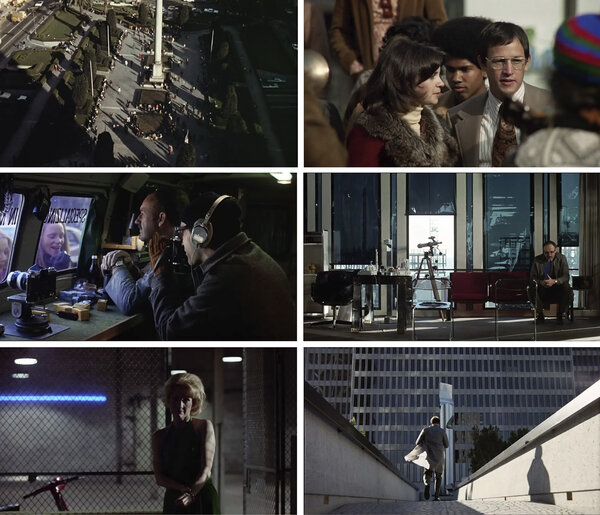 Irony of fate, Butler replaced Wexler in 1975 on One Flew Over The Cuckoo's Nest by Miloš Forman, for the same reasons. This film garnered him his only ever Oscar nomination. In the meantime, between May and October 1974, Butler joined forces with Spielberg for the shooting of Jaws, with Michael Chapman as the camera operator. Fifty years later, Butler's cinematography remains astonishingly modern, with its savvy balance between naturalism and stylization, its soft color palate with recurring blue tones that are balanced out by yellow tones, as if to remind the viewer that the danger comes from the ocean. The rigor of the Scope camerawork, probably mainly attributable to Chapman*, also contributes to making this film timeless. Butler declared that the first scenes were inspired by the style of Andrew Wyeth's "provincial and realist" paintings, and then the film veers towards darker and more violent imagery.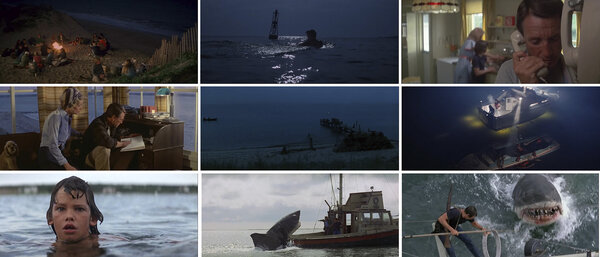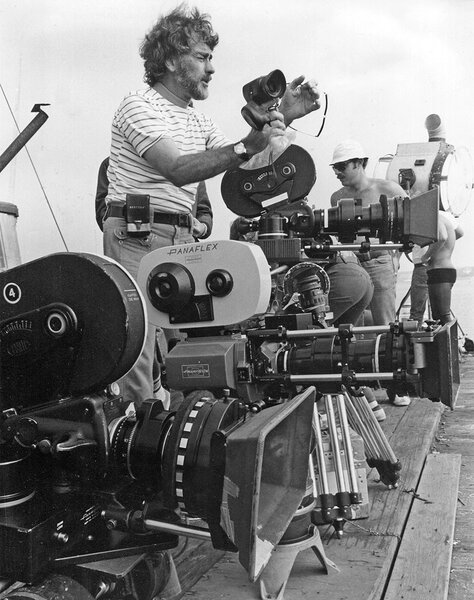 The remainder of his filmography, post-1975, leaves us wondering because his path led him to stray from the first-rate directors he'd worked with earlier in his career. Of note are John Badham's first film in 1975 (Bingo) ; a political fiction thriller that has plenty of material to feed conspiracy theories, Capricorn One, by Peter Hyams (1977), about a fake mission to Mars shot on Earth in a hangar ! Then, he shot one of the biggest box-office hits, Grease, by Randal Kleiser, before signing on with Sylvester Stallone (actor and director) for the three Rocky II, III, and IV, shot between 1977 and 1983. Additionally, there were Big Trouble in 1985, John Cassevetes' last, minor film ; Biloxi Blues by Mike Nichols in 1987, and Hot Shots ! by Jim Abrahams in 1991.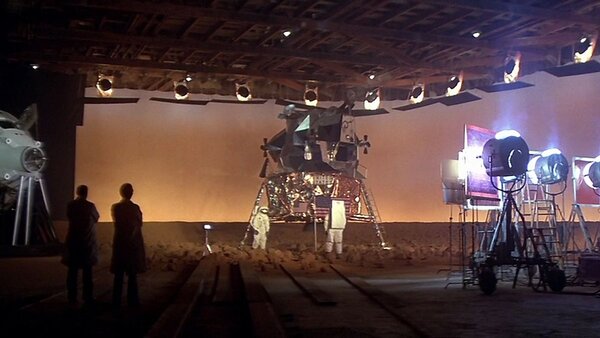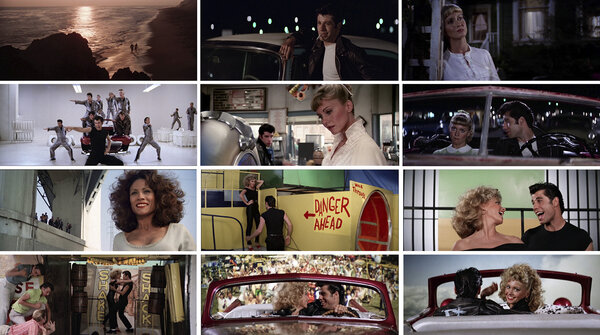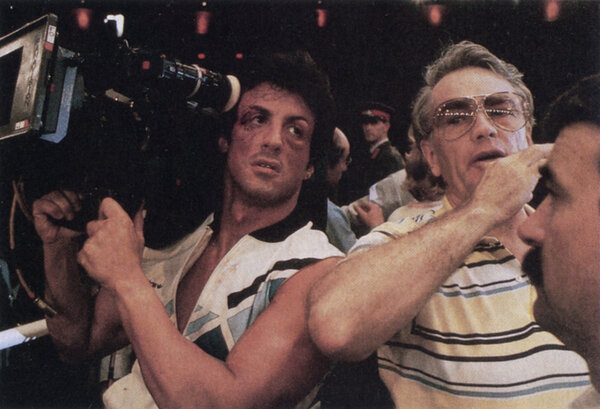 But a large part of his filmography navigated between comedies, action movies and pure-entertainment thrillers. He regularly worked for television where he was a two-time Emmy Award winner for Raid on Entebbe (Irving Kershner, 1977) and A Streetcar Named Desire (John Erman, 1984).
In an article published online on April 6, 2023, the ASC announced that it would pay tribute to Bill Butler in an upcoming issue of its monthly magazine. In the meantime, you can always reread the article dedicated to the shooting of Jaws published in March 1975.
* Chapman said that because the film was in large part shot on the East Coast (Martha's Vineyard), the East Coast unions required him to employ such a large number of technicians that, although he had already begun a career as a cinematographer, to apply to be hired as a cameraman.
Marc Salomon
(Tranlated from French by Alexander B. Raiffe)