Frederique Bredin – 'Revision of the tax rebate schemes will reinforce France's position as a leading film production hub'

By Martin Dale, Variety
Head of
CNC
film agency sketches out her roadmap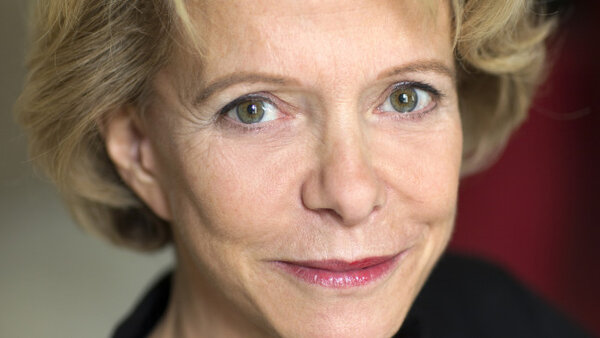 Source : Variety
By Martin Dale, Contributor
Fifty-seven-year old Frederique Bredin has been president of French cinema agency the CNC since 2013. Her previous posts include director general of Lagardere Active, editor of newspaper Le Journal du Dimanche, minister for youth and sports from 1991-93, and national secretary for the Socialist Party, responsible for culture and communication between 1995 and 2000. The CNC is responsible for overseeing French film support policy, including the design of the TRIP tax rebate program for international productions, which was upwardly revised in December 2014. In this interview she discusses with Variety her key objectives for the near future.
By strengthening the TRIP international tax rebate program, which is now a strong and competitive tax incentive, especially vis-à-vis the U.K., France intends to attract high-budget U.S. blockbusters. How do you view the functioning of TRIP in 2014, and the outlook for 2015, in terms of major international productions ?
Since its creation in 2009, the TRIP international tax rebate program has positioned France among the top locations for major U.S. films. We've also been able to attract productions from Asia, Africa and other European countries. To date, there have been 81 works from 15 different countries that have benefited from the program, including Woody Allen's Midnight in Paris, Christopher Nolan's Inception, Wong Kar-wai's The Grandmaster, as well as the TV series Merlin and Death in Paradise, produced by the BBC. I'm delighted with these results. In terms of animation, the situation is even more exceptional. France has hosted several animated films produced by Universal via its French subsidiary Illumination MacGuff. This alone corresponds to nearly 600 jobs that TRIP has created and sustained. This success is also symbolized by Despicable Me 2, which grossed more than $1 billion worldwide, becoming the most profitable film in the history of Universal. We decided that we needed to make the tax rebate program even more competitive, not only because other countries have enhanced their tax incentives over recent years, thereby reducing TRIP's competitiveness, but also in order to ensure that film productions allocate more shoot days in France. In 2016, thanks to an increase in the rate (from 20% to 30%) and the ceiling (from €20 million - $22.4 million - to €30 million - $34 million -), France aims to position itself as a key shoot location for major foreign film productions.
Do you think the increase in the rate of the domestic tax rebate program will ensure that more French films budgeted between €4 million ($4.5 million) and €7 million ($7.8 million) are made and shot in France ?
Yes, I do ! This is a significant enhancement of the domestic tax rebate program, since there is an increase in the rate from 20% to 30% — i.e., a 50% increase in the tax benefit. The measure is targeted at the category of mid-budget films (20% of French productions), which is the segment that has suffered the most from the contraction in film investment. The tax rebate therefore makes it possible to cover a financing gap for these films, and will therefore enable production levels to recover. In addition, granting of the tax rebate is dependent upon significant localization of the total production spend in France. The measure should have a very positive effect on activity and employment in the French film production sector. Each mid-budget film represents, on average, more than 400 jobs.
What are the main advantages of the second Paris Images Trade Show ?
We provide support to the Paris Images Trade Show and believe that it is an essential event in order to showcase our expertise in the audiovisual sector in general and the film industry in particular. France excels in terms of both artistic creation and technological expertise — the two are inextricably linked. By grouping together five events that showcase these talents and strengths, spanning our artist, technicians and technical industries, including animation and VFX, the Paris Trade Show Images is an ambitious umbrella event, supported by professional organizations such as Film France, FICAM or CST. This year's edition offers a single broad overview of French expertise and. in the wake of reform of the tax rebate program, this is a strong signal that we're sending abroad.
Can the Paris /Ile de France region be considered a "production hub" at the European level, and what are its main partners (e.g., London, Belgium, etc.) ?
Yes it can, but more generally, the whole of France should be viewed as a "production hub" due to its exceptional monuments and wide array of natural landscapes. Examples include Brittany or the Rhône Alpes region, which also offer a true innovation cluster. This hub naturally extends to France's overseas departments and territories, which have been used as the location for several seasons of the BBC series Death in Paradise.
What are the strategies to increase the region's attractiveness as a location and also to improve the visibility of France as a cultural, tourism and economic destination ?
The major improvement to TRIP is the cornerstone of this strategy. Film France also plays an important role in the promotion of this program with foreign producers, alongside the country's film commissions. But France's main attraction is ultimately its talent and expertise, which stands at the highest international level, in all areas of artistic creation and technical services. Without this firm artistic and technical base, any tax incentive or rebate program would be futile. The presence of French locations in international films has a major impact on tourism : For example, after hosting the BBC series Merlin, the castle in Pierrefonds has recorded a massive increase in visitors ! That's one of the key economic impacts of our program.