Cinematographer Frankie DeMarco discusses his work on "How to Talk to Girls at Parties", by John Cameron Mitchell

By Madelyn Most, for the AFC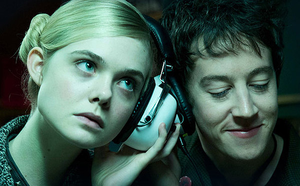 New York based cinematographer
Frankie DeMarco
began his career on commercials, documentaries and independent films and worked his way up through the grades in the industry to became director of photography on documentaries, feature films, commercials, and television. He received three Independent Spirit Award nominations for his work.
How to Talk to Girls at Parties
is his fourth film with John Cameron Mitchell.
It's 1977, Thatcher rules, the Sex Pistols have signed with A&M Records because CBS turned them down, and the U.K. is truly in decline. The story takes place in South London's gritty Croydon. It's a boy-punk meets girl-alien love story.
How to Talk to Girls at Parties is a screwball comedy/ punk music/ drama/ romance with a trippy alien dance sequence in the first act. The main narrative is about a punk boy (Alex Sharpe) who meets a 'wanna-be punk alien' girl (Elle Fanning) who wants to leave her conformist group and join protagonist Henry in a punk rock band managed by Bodacea : Queen of the Punks (Nicole Kidman as never seen before !). Conflict ultimately arises between Punks and Aliens but a shocking turn of events steers the story into its bittersweet romantic conclusion -with repercussions that reaches all the way into the 1990's.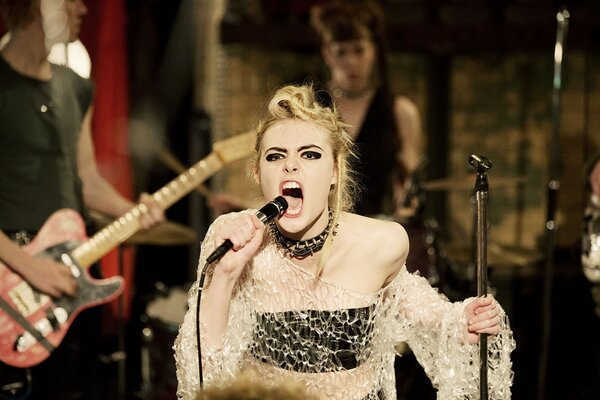 "This is the 3rd film I shot that showcases at Cannes". Other films selected for Cannes in the past were John Cameron Mitchell's Shortbus in 2006, and JC Chandor's All is Lost, in 2013.
Frankie DeMarco is especially recognized for his work on John Cameron Mitchell's iconic musical comedy drama, Hedwig and the Angry Inch in 2001 that debuted at Sundance and won Mitchell the 'Best Director' and the 'Audience Award'. "For How to Talk to Girls at Parties" J.C Mitchell and I looked again at Performance with Mick Jagger, that was a kind of reference point. Johnny is one of the most brilliant and most talented people I know. I am grateful and thrilled every time he calls me to shoot one of his unique films", says DeMarco.
DeMarco now is a highly respected New York based cinematographer who also lensed another Sundance favorite, Margin Call, in 2011, JC Chandor's directorial debut.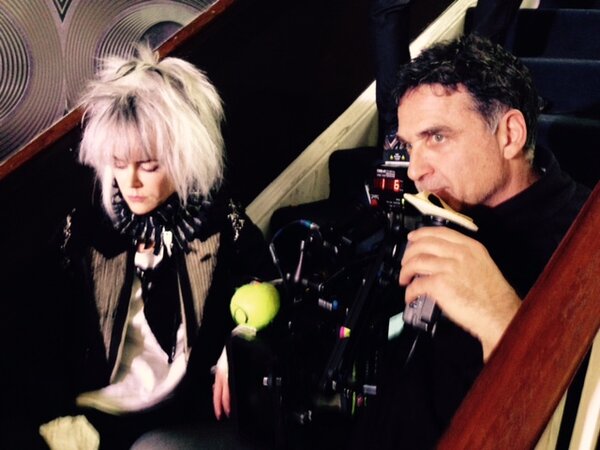 "I wasn't formally trained", says DeMarco. "To gain experience, I worked on low-budget films, documentaries, and commercials in different capacities, such as camera assistant, grip and electrician. I learned so much from my wonderful mentors and co-workers. To me, it's important to understand and appreciate the hard work the members of your team are doing. I encourage my crew members to share their ideas with me ; I like when they are excited about the job and feel creatively invested in the picture. On the larger budget movies, crew members are often just a tiny cog in a giant wheel".
Writer-director John Cameron Mitchell is the type of 'actor-writer- director-singer-performer-producer' filmmaker who started winning awards when he was in his early twenties. After starring in the Off-Broadway musical production of Hedwig and the Angry Inch in the late 1990's, Mitchell adapted it for the screen, and then directed, and starred in the 2001 breakout Sundance hit film that DeMarco photographed.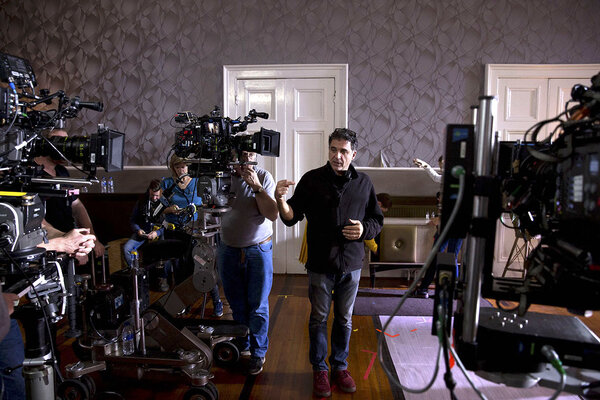 "John is a hugely sensitive, weird, emotional, generous and empathetic : he's a genius with a great mind and intellect, a natural raconteur" adds DeMarco.. "It is such a healthy, happy environment on the set, they are like a family, it's a pleasure to work with them" says Howard Gertler, Producer and Partner of See-Saw films [1].
For "How to Talk to Girls at Parties", Mitchell and DeMarco were totally committed to shooting on Super16 film. But the movie was very ambitious for it's relatively small budget and it's 25 day shooting schedule that included locations in Sheffield, London, and Croydon with lots of Special Effects shots, plates, and animated sequences. "Everyone went out of their way to help us -Producer Howard Gertler, Arri, Anne Hubble at Kodak, and many others, but when the budget numbers came in at the very last minute of prep, we had no other option than to switch to digital" says DeMarco.
Whether it was film or digital, Frankie wanted to work with Arri cameras and Arrimedia in London. Simon Surtees was the point man at ArriMedia. Because of the last minute switch to digital, what was originally a disappointment, actually turned into a wonderful creative opportunity for both DeMarco and Mitchell.
"We chose Arri Amira cameras and based on some tests I'd done months before at Abel Cine Tech in NYC, I discovered we could shoot both Super35 and Super16 on the imaging chip. Director John Cameron Mitchell had always envisioned South London to be gritty, grungy, and "real", and Super16 film would have achieved just that, but the beauty of shooting on the Amira is that it allowed me to shoot the alien world on slick, glossy, beautiful Super35 digital and the punk world in gritty, grainy, Super16 digital. In this way, the punk world and the alien worlds each had their own distinct look and texture".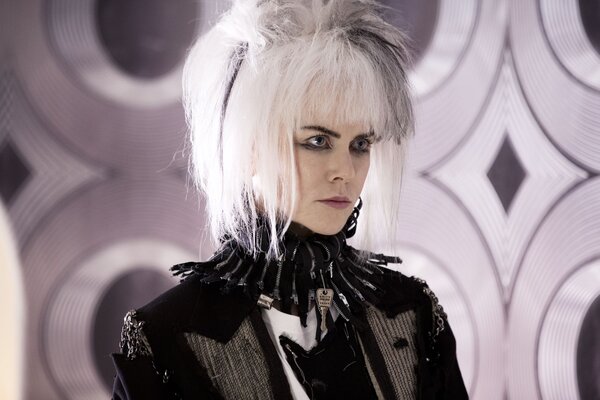 Arri Media were fantastic. They really listen to their customers and help filmmakers achieve what they want. Neil Fanthom helped get the technicians in Munich to alter the Amira camera to accommodate the capture of Super16 on the Super35 chip. They delivered us a prototype Amira camera from Munich during the shooting, and now that feature functions on all Amira cameras ! That modification has introduced another entirely new way of filming."
DeMarco photographed tests with different cameras and lenses at Arri Media before settling on how to capture the exact look of the film he and JC Mitchell were after. The warmer, softer vintage Cooke Speed Panchro lenses were very different from the cold, crisp, sharper look of the Zeiss Series 3 Super Speeds, but that's not such an issue anymore, since we can match them in the DI grade. The Canon Super16 zooms allowed us to get great wide-angle shots of the Croydon exteriors and interiors of the punk club.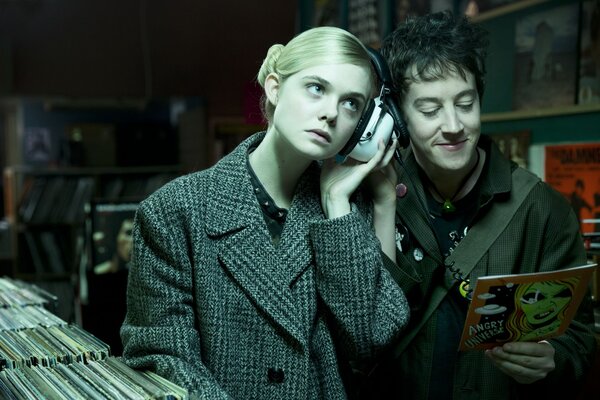 "John is a detail director and a consummate planner. We created storyboards of all the difficult scenes -and there were many ! It is always good to have a plan or a blueprint, because then you can go out and throw it all away and change everything at the last minute... And that is when the amazing, unexpected creative moments appear".
DeMarco explains, "I shoot digital exactly the way I shoot film. I'm not the guy who hides away in a black DIT tent in Video Village. I am right there on the floor with the director and the actors, listening and thinking. For me, it's all about the story, the narrative, and the emotion. I concentrate on working with the director and actors. I actually detach myself from all the technical stuff and leave that to my team.
"I don't really do much with the DIT other than make sure that all the monitors are perfectly matched and up to specs. I don't do LUTS ; I shoot a grey scale in front of the lens for every scene -my LUTs are made by my crew and my lenses and then later enhanced during the Digital Intermediate.
"The D.I. is a wonderful experience, it's my favorite part of the process. It's a calm world where experimenting can take place, and I'm removed from the mad hustle-bustle of the shooting set. John Cameron Mitchell, the producers, and I were thrilled with the final look of our film. DI Colorist Joe Gawler in London was superb ! He gave us extra time and consideration during our weeks of grading and his DI work is world-class.
"I had a great British crew that I've worked with before on some high end commercials in London so we worked very efficiently and comfortably together. David Tyler was my gaffer and lighting partner. My grip was Antony Ward. Fran Weston and Sarah Rollason were my camera assistants, Gareth Hughes - who also did the Steadicam -, and alongside Jamie Harcourt were my excellent camera operators. My DIT was Harry Bennett-Snewin. Helen Scott was the wonderful Production Designer. The Aliens' extraordinary wardrobe was designed by Britain's (Bafta and oscar) multiple Award winning Costume Designer Sandy Powell and Johnny joked...."She's got more stature than me."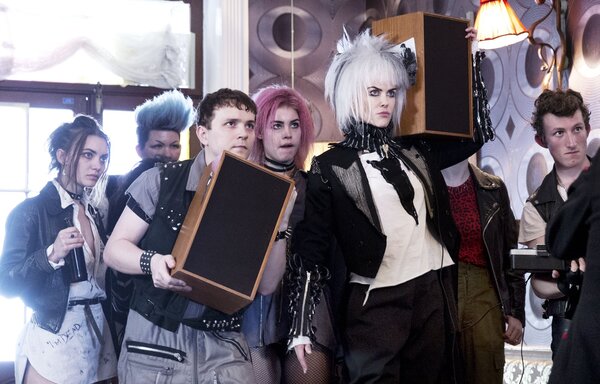 How to Talk to Girls at Parties is the first film ever to be photographed on a digital camera that can shoot both formats on the same digital chip. A historical moment in the evolution of camera technology.
(Written by Madelyn Most for the AFC)
[1] This film was co-written by, and is almost an autobiographical account of Neil Gaiman's teenage punk years in 1997 Croydon.