3rd Caméflex AFC : "Regards Nouveaux" (New Perspectives)

7 countries – 7 short films directed and filmed by cinema students selected by the AFC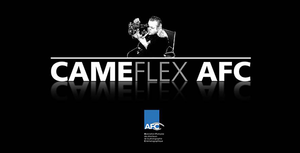 Philippe Van Leeuw
and
Pascal Ridao
, AFC Members, selected seven films at the San Sebastian Film Festival's International Film Students Meeting, presided by
Laurent Cantet
. Each of them, directed in a different country, many of which are distant, is the expression of a different culture and experience. They were projected during the 3rd
Caméflex
AFC (7-11 February 2015). A member of the AFC presented each film.
Sunday, 8 February from 2:30 – 6:30 pm – Cinema Le Grand Action
Tuesday, 3 February 2015 - Entrance free for students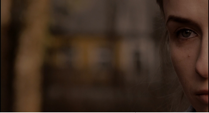 Lithuanian Academy of Music and Theatre – Lithuania
After rave, by Kamile Milasiuté
Cinematography by Vytautas Katkus
Fiction – 20 min – Colour – Lithuanian with English subtitles
Milda is getting ready to go out with her friends. She receives some painful news, which frustrates her plans. The decisions that Milda will take seem to be easy, until they become unbearable.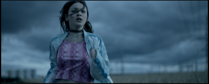 Filmakademie Baden-Wurttemberg GmbH – Germany
Nicht den boden beruhren (Don't Hit the Ground), by Mia Spengler
Cinematography by Jan-Marcello Kahl
Fiction – 30 min – Colour – German with English subtitles
Fila is very popular with her group of friends because she is "gay", spontaneous, and provocative. But so is her rival, Gulan. Gulan decides to participate in a competition organized by a young persons' newspaper. So, Fila fears that she will lose her place as the head of the group of friends ; especially since there are rumours about her relationship with Arthur, a 27-year-old man who everyone calls "the fart".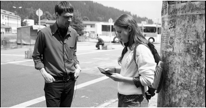 The Academy of Performing Arts Bratislava – Slovakia
Checkpoint, by Adam Felix
Cinematography by Peter Duzek
Fiction – 30 min – Colour – Slovakian with English subtitles
Esther has a problem. Her 1,400-watt Taifun vacuum cleaner is blowing air out instead of sucking it in. During her journey across Slovakia to return it, she is not able to get away from a bus station ; a place where she is nothing but a foreigner.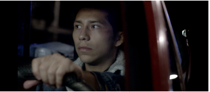 The London Film School – United Kingdom
Despues de la Z (After the Z), by Rodrigo Cervantes Martinez
Cinematography by Vincent Weiler
Fiction – 12 min – Colour – Spanish with English subtitles
Alberto is a young man driving a lorry loaded with mysterious cargo for the killers of the Z Cartel in Mexico. During his nocturnal voyage, he will bear witness to all of the violence that has overrun today's Mexico.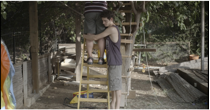 Minshar for Art – Israel
Greenland, by Oren Gerner
Cinematography by Adi Mozes
Fiction – Colour – Hebrew with English subtitles
Oren returns to his parents' home in order to collect his belongings before moving in with his fiancée. The chronicle of this day of departure reveals the internal workings of the family through their simple discussions.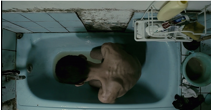 Instituto Profesional Arcos – Chile
Los Resentidos (The Resentful Ones), by Pablo Alvarez
Cinematography by Roberto Ormazábal
Fiction – 19 min – Colour – Spanish with English subtitles
The tragedy of three adolescents' daily existence in the Lo Prado neighbourhood. Marginalization, depression, and socio-economic barriers begin to foster a profound irritation in each of them.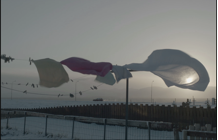 La fémis – France
Ça viendra avec la lumière (It will come with daybreak), by Lucie Baudinaud
Cinematography by Lucie Baudinaud
Documentary – 2013 – 18 min – Colour – Icelandic with French subtitles
Hofsós, in the north of Iceland. The trace of sunlight, when daytime is reduced to just a few hours of light per day.
Cameflex AFC 2015 in the Cinema Grand Action, with the support of the CNC, the CST, and the San Sebastián Film Festival, in partnership with Ymagis, K5600 Lighting, Panavision, and the Grand Action

---
---
.