Irina Lubtchansky, AFC, discusses her choices on "Frère et sœur", by Arnaud Desplechin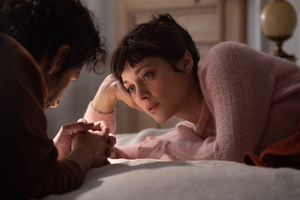 Arnaud Desplechin
's films have often plunged viewers into the heart of family dramas ; with Frère et sœur, the director reinvents his favorite theme and offers an exploration of the feelings that oppose Alice (
Marion Cotillard
) and Louis (
Melvil Poupaud
). Cinematographer
Irina Lubtchansky
, AFC, has loyally worked alongside the filmmaker since their first film together,
Trois souvenirs de ma jeunesse
. She developed an image for this drama that is both soft and realistic, contrasting and romantic...
Frère et sœur
is in Official Competition at Cannes for the 75th Festival.
(BB)
A brother and a sister are about to turn 50… Alice has hated her brother for more than twenty years. They haven't seen each other since then. In Frère et sœur, the brother and the sister are forced to meet when their parents die. 
Starring Marion Cotillard, Melvil Poupaud, Golshifteh Farahani and Patrick Timsit
Irina Lubtchansky had already filmed Marion Cotillard in Les Fantômes d'Ismaël and she remembers Arnaud Desplechin's fears before filming : "He was possessed by the desire to find a new way of filming Marion, and he wanted the image is more realistic than on Les Fantômes d'Ismaël. As a result of the screentests, I chose a camera that I don't usually use, the Alexa Mini. We did a lot of experimenting with underexposure because I knew I was going to have to work fast in shooting and I wouldn't always be able to add a lot of light. It turned out that the result was lovely because it gave us more material in the image. For Les Fantômes d'Ismaël, I had taken care to keep the exterior visible when we were shooting indoors. But for the sets of Frère et sœur, natural light was going to guide us, even predominate ! The desaturation of this camera in the highlights allowed me to obtain an interesting image for the overexposure of the windows that I was going to have to keep as is. »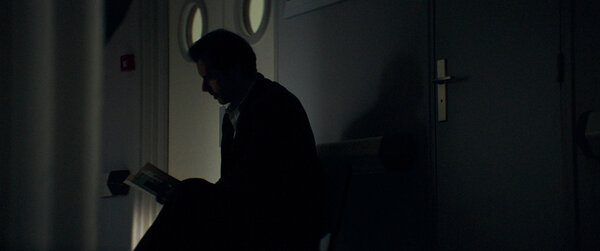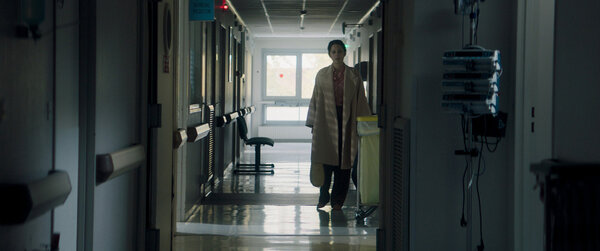 For this film shot entirely on location and in real Scope, the cinematographer chose a simple and fast setup. "My choice of lenses was dictated by the fact that we had to obtain a soft image for Marion, but also because we were going to shoot a lot from the shoulder, so we needed Scope lenses that weren't too heavy. We chose Hawk V-Lites because we liked the bleeding whites and a small Angénieux Optimo 56-152mm zoom lens for the handheld camera. We had a bigger zoom, an Angénieux 25-250 HR for still shots. Half of the film is shot with two cameras, mixing still shots and shoulder shots."
A significant number of close-ups, and even very-close-ups, determine a particular geography, as if the director-explorer wanted to invite his viewers aboard for a visit to unknown territories with him. "It's a film about the gaze, the exchange of gazes between the characters, the fan who waits for Alice at the end of each show, Alice being watched when she is on stage."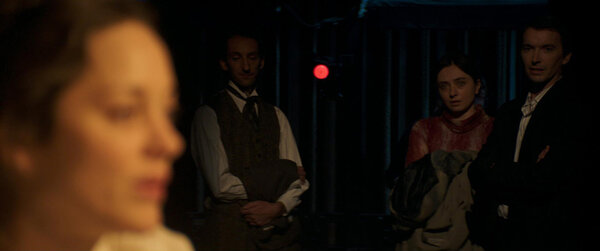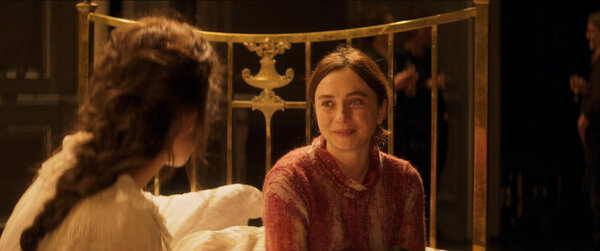 "Arnaud loves close-ups, he says that Marion's face is like a map that is different each time, a map that tells us a lot of things. In color grading, we lighted her face even more."
Speaking of color grading… The color of the film, between cold and warm but also the faces that are often more neutral, the oppositions of densities, varying from dark to slightly exploded highlights, create a patchwork that resonates with the feelings of the characters. "Arnaud recalibrates the dailies during editing, so we end up with a different working copy than what we had during filming. Now, very fortunately, the changes are indicated on the breakdown, by a small "color effect", for example. We made a first pass, keeping these changes, and then we went backwards because it was too warm," confides Irina.
Frère et sœur is a city film, shot in Lille but a few scenes let us take in some magnificent nature. "We shot in the Pyrenees, a wild, lost place… without electricity… In a few sequences, we go through several time periods, day, dusk, night, early morning. We were supposed to shoot a sequence at night, but it would have been a shame not to see this sublime setting at all, so we took the risk of shooting it at dusk. We had forty-five minutes to do everything, I had installed 3,200 K battery-powered LED Fresnel projectors which didn't stand out too much at first, but helped us a great deal just before nightfall. And then we had an American breakfast ! adds Irina.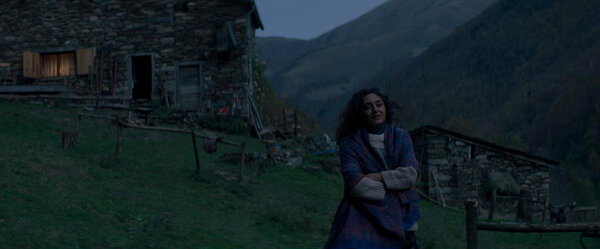 The opposition between the siblings is highlighted by different contrasts throughout the scenes. "Louis is often in the shadows, Alice always in the light. It is one of the ways of underlining their discord but in the opening scene, when Alice comes to her brother, the opposition is signified in another way. The atmosphere in Louis' apartment is very warm with fairly directional light. I used some Fresnels to be able to cut the light on the walls. The faces appear in a sort of chiaroscuro. The light from the landing on which Alice is standing is very cold, and leaves the location in the dark. Alice's face is more brightly lit, cold too and quite contrasting but soft. These two opposing visual universes evoke the distance between them."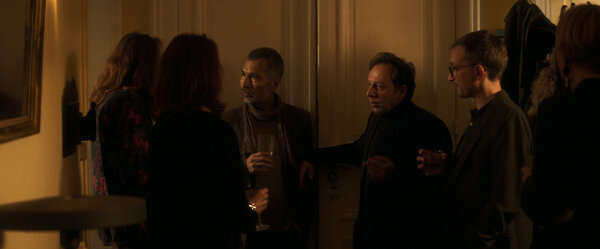 Inspired by Rois et reines, screened for the team just before filming began, but with the goal of reinventing ourselves, the director said to his cinematographer the key words : "You got along well with Marion." What did he mean by that ? "I'd successfully filmed Marion Cotillard in a ballet my camera created with her. Meaning : we'd succeeded in reinventing ourselves."
Mission accomplished !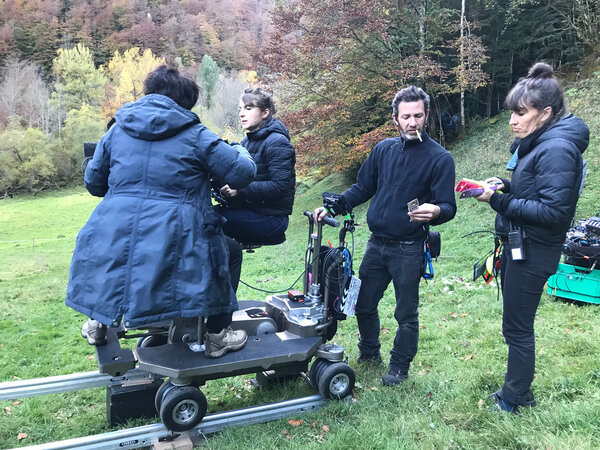 (Interview by Brigitte Barbier, for the AFC, translated from French by A. Baron-Raiffe)