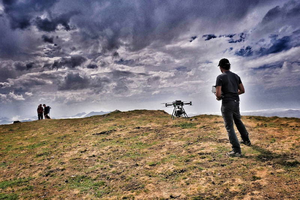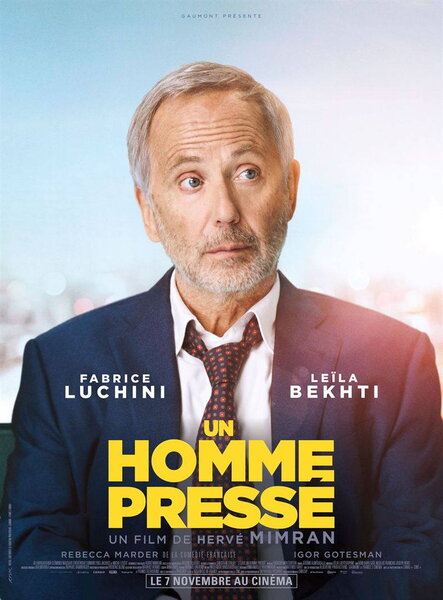 November 2018 release
Un homme pressé, directed by Hervé Mimran and shot by Jérôme Alméras, will be on screen on November the 7th. We thank the film crew for trusting us on this beautiful project. Our team provided a drone filming service in the eastern Pyrenees. The drone team was composed of three men : Marc Didier (Drone pilot), Steve Desbrow (Camera operator) and Michael Bode (Assistant Camera).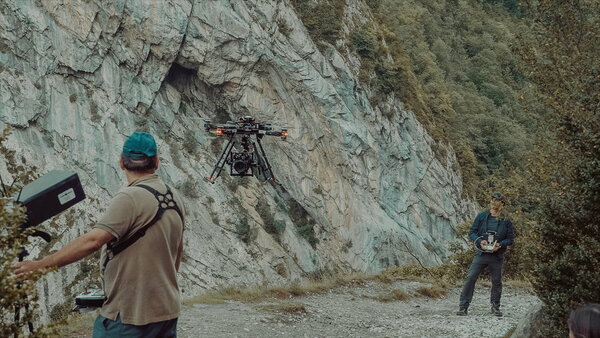 Flying in the beautiful and dramatic mountains of the Pyrenees with a Freefly Alta 8 heavy lift drone allowed ACS France's team to shoot full cinema quality with an Alexa Mini and Zeiss Master Primes (25 and 32mm lenses).
As this package is just within the maximum payload of the drone, it provided six minutes of shooting per flight. To practice and preview the shots, a DJI Inspire 2 drone was used, avoiding to waste batteries of the main drone.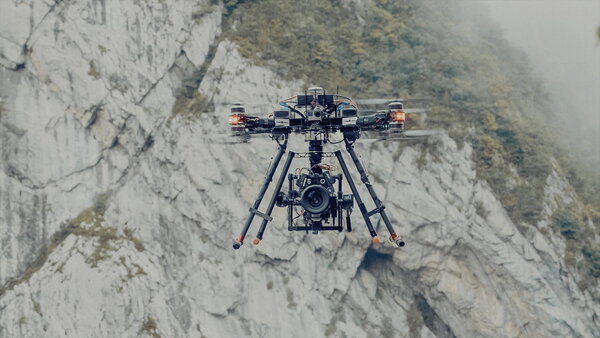 It was found that it makes sense to work with a three men crew (instead of two) for this type of drone filming service. It increases efficiency and it means that the drone camera is self-sufficient from the main production. And in this case, where the equipment had to walked in and out as there was no vehicle access to the filming location, the presence of a third man was essential.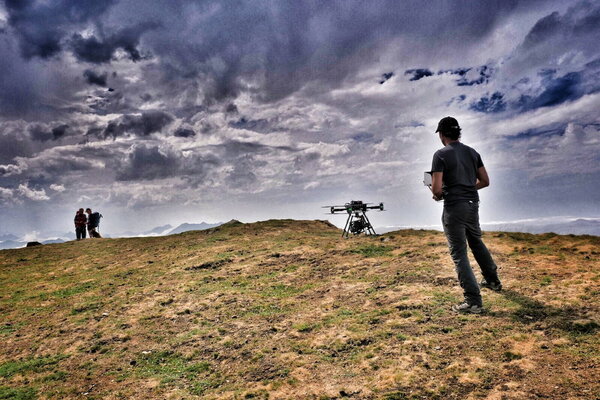 Cablecam®, new perspectives
Cable track camera systems are frequently used in the broadcast industry, and we all have in mind the picture of a device hanging on four wires that flies into a stadium… But did you know these systems can also be used in feature films ?
As a European partner of the Cablecam® brand for many years, ACS France has unbeatable know-how in this specific field. Our services are diversified, modular, and provide solutions for specific requests.
1 axis, 2 axis, or 3 axis according to the way the systems moves.
The Cablecam® 1 axis and the Aercam systems move along a horizontal, vertical or inclined axis, like a cable car, from point A to point B. Quick to install, lightweight and discreet, the Aercam can be an ideal solution for your aerial shots. Designed to be used with the 3 axis gyrostabilized head Shotover G1 and compact cameras such as Alexa Mini or RED Weapon, it can be hanged almost everywhere thanks to a moderate strain on the wires and an on-board motor. We worked with this system for a feature film, installed between two Manitou forklifts, with an Alexa Mini.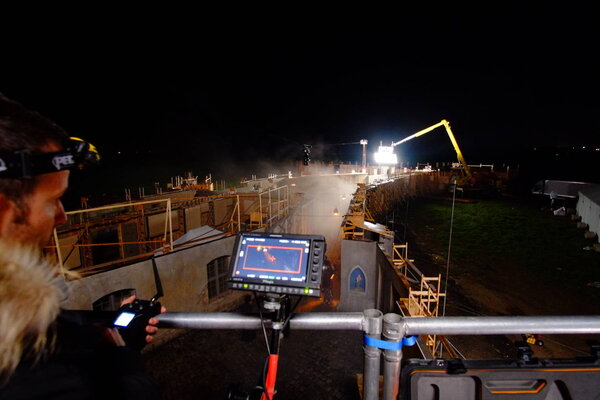 The Cablecam® 2 axis system allows the camera to move freely on a vertical plane. Our team chose to install this system in a narrow street of Paris on the set of Mission Impossible : Fallout. Using the Shotover G1 we shot with a RED Weapon and Panavision anamorphic fixed lenses. The whole package was extremely adaptable and versatile but it can also carry heavier loads with the Shotover F1, even more stable than the Shotover G1. When the G1, small and lightweight, is limited to compact cameras and fixed lenses or light zooms (such as Angénieux Optimo 15-40mm and 28-76mm or the Fujinon Cabrio range), the Shotover F1, stabilized on 6axis, allows to use bigger zoom lenses (Angénieux Optimo 19,5-94 or Fujinon 25-300mm).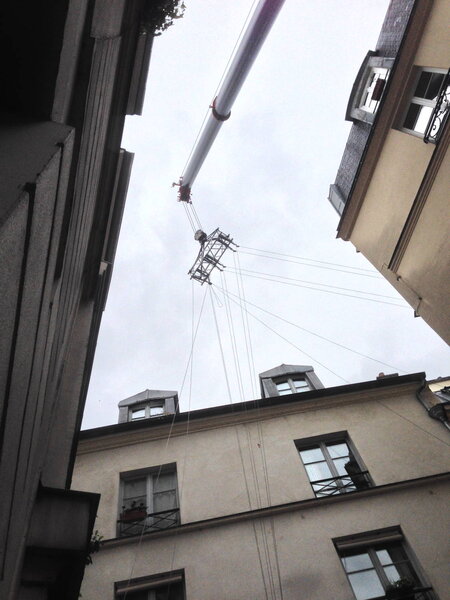 The Cablecam® 3 axis, extends the movement of camera to three-dimensional space. To fly over a swimming pool for example as we did on the set of Le Grand bain (on screen on October, 24th). Again, the lightweight of the ShotoverG1 allowed ACS France's team to exploit at best the limited height of the anchorage points in the Kremlin Bicetre swimming pool. We captured images on the water edge as well as top shots of swimmers.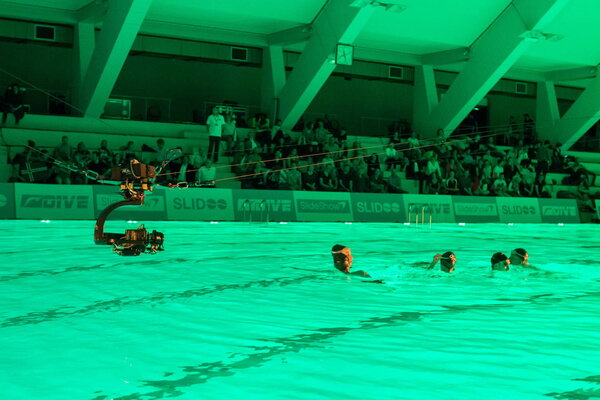 ACS France
240 rue Hélène Boucher
78530 Buc
+33 1 39 56 79 80
acs chez aerial-france.fr
Catalogue 2018
Contact : acs chez aerial-france.fr